Arcam Solo review
Fed up with home cinema separates cluttering your living room but don't want to lose out on performance? Arcam's one-box marvel could be your saviour.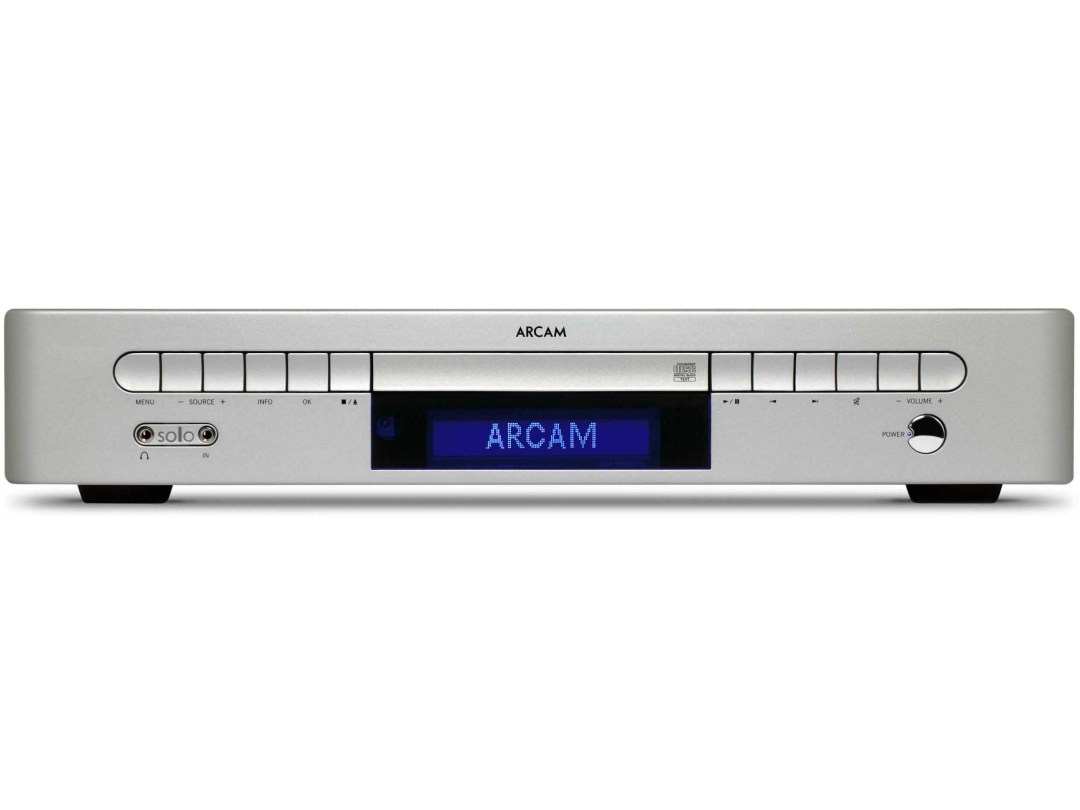 Convergence isn't always a great idea. Just look at Motorola's crazy O ROKR sunglasses, or Sony's bonkers VoIP phone mouse. Luckily, there are times when technology pulls off the one-box trick and convergence seems beautiful – such as the Arcam Solo.
It'll set you back £1,000, so it's no budget solution to your compact hi-fi demands. But for the cash, you'll bag a CD player, both an FM and a DAB tuner, and iPod-friendly connectivity.
Built to last
Sporting understated but elegant looks, the Solo is relatively thin, and feels extremely solid and well built. Splash out an extra £60 for an rLead, and you'll be able to hook up your iPod and then control all of its functions from the Arcam's remote.
But all these features are no good unless it packs a decent audio punch. Fire up the Solo, though, and you get the traditional Arcam sound. Only our quibbles are that the mid-range could be more confident, and tone sounds a little too rich for our tastes.
DAB hand
But apart from these minor gripes the Solo sounds fine, puffing out broad, expansive audio, which remains exciting no matter what genre you offer it. It also handles musical and dialogue-based broadcasting on DAB tidily, but excels if you can provide it with a strong FM signal.
The Solo may not be able to replace a decent set of separates, but it pumps out competent audio and is housed in a handsomely styled case. For £150 less you can snare Audio Analogue's Enigma, or for £200 more you could grab Primare's CDI10 – but both the Solo's rivals can't match its audio prowess. 
If you're looking for a space-saving solution that can handle multiple formats, we'd definitely recommend going Solo.
Related reviews