Apple iPod Nano 3G review
The new, video-playing, widebody nano looks a little odd in the pictures. Has Apple's design team finally dropped the ball? Not likely…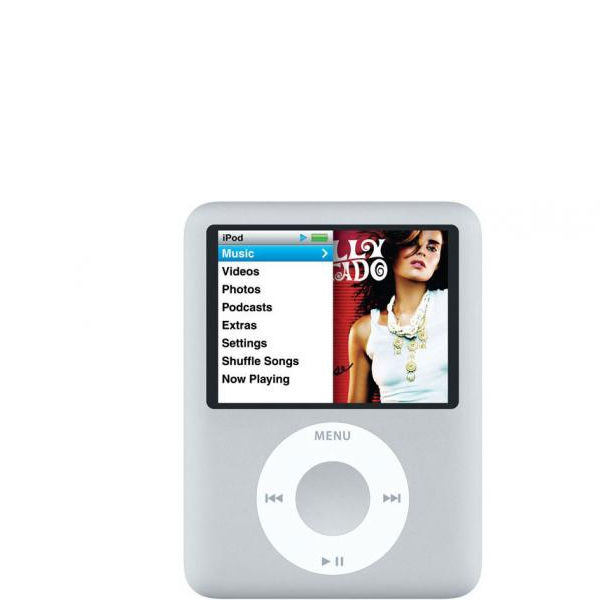 See our hands-on video of the iPod nano.
Life is full of uncertainties but one thing we were sure of was that the iPod Nano did not need to play video. Surely, video on a device of that size with that screen would have been ludicrous.
But with the 3rd generation Nano, Apple has moved the goalposts. It's decided to squash the Nano, making it shorter and wider, resulting in a far larger display. We initially weren't convinced, and thought it looked squat and unattractive in the press shots. How wrong we were.
American beauty
Once you get your hands on the Nano, you'll never want to put it down. Its fascia is hewn from aluminium and curves to meet with a shiny metal back similar to that which the original Nano and iPod Classic so famously carry.
It's almost-not-there thin but feels solid in your hand. It's beautiful – possibly not quite as beautiful as the previous aluminium wraparound design, but beautiful nevertheless.
And once you turn it on all memories of the past Nano are cast aside. The new screen is incredibly crisp and bright and the interface – which features drifting previews of album art, video files and photos on the right-hand side of the screen as you browse – is nothing short of astonishing. Every other MP3 player manufacturer is eating Apple's dust.
As always, iTunes integration is a joy. Music, video and podcasts are synced without issue and finding tracks is always a doddle.
Another nice feature from iTunes – the Coverflow interface – has been integrated into the Nano design. In truth, 'thumbing' through album artwork using the clickwheel is totally unnecessary. But it's so cool.
Video… whoa!
Rather predictably, performance is excellent. Sound is much the same as the last Nano, which means it's better than all but Sony's MP3 players. Video is remarkable, too. Smooth, crisp with great definition for a small screen – perfect for video podcasts.
The 3rd gen Nano's main weakness is that its shiny back picks up scratches faster than a new BMW in Moss Side. But that's it. It's the most talented flash MP3 player we've ever tested and it's cheaper than the old Nano. Buy. Now.
Related reviews