Apple iPad Pro review (M2, 2022): power to the pad
Apple's high-end tablet offers so much that you need to ask the key question – should you buy a laptop instead?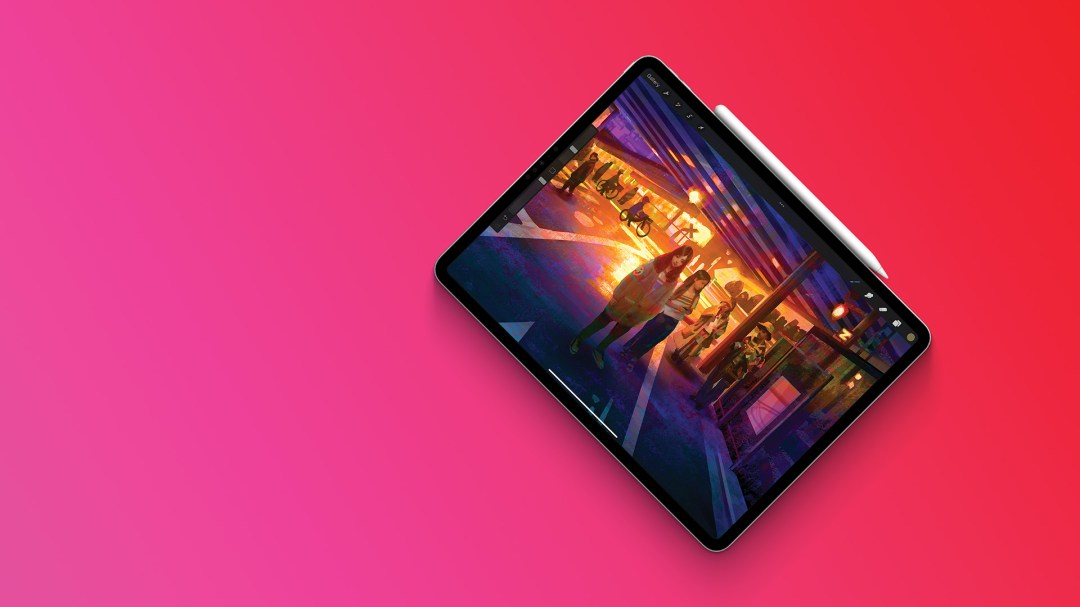 Apple's latest iPad Pro has one major change from its predecessor – the M2 chip lurking under the surface. It's a formidable bit of technology also seen in the MacBook Air and 13in MacBook Pro. Available in sizes from 128GB right up to a huge 2TB, this tablet can do everything.
Well, we say everything, but MacOS-style multitasking is still a bit beyond it. Stage Manager, introduced in the latest iPadOS 16 update, takes the iPad closer to the Mac in this regard as you can resize windows flexibly, but it's still not quite in the same league. Thanks to proper external display support, which was removed from the OS only to be put back in again, you can have up to eight apps open at the same time.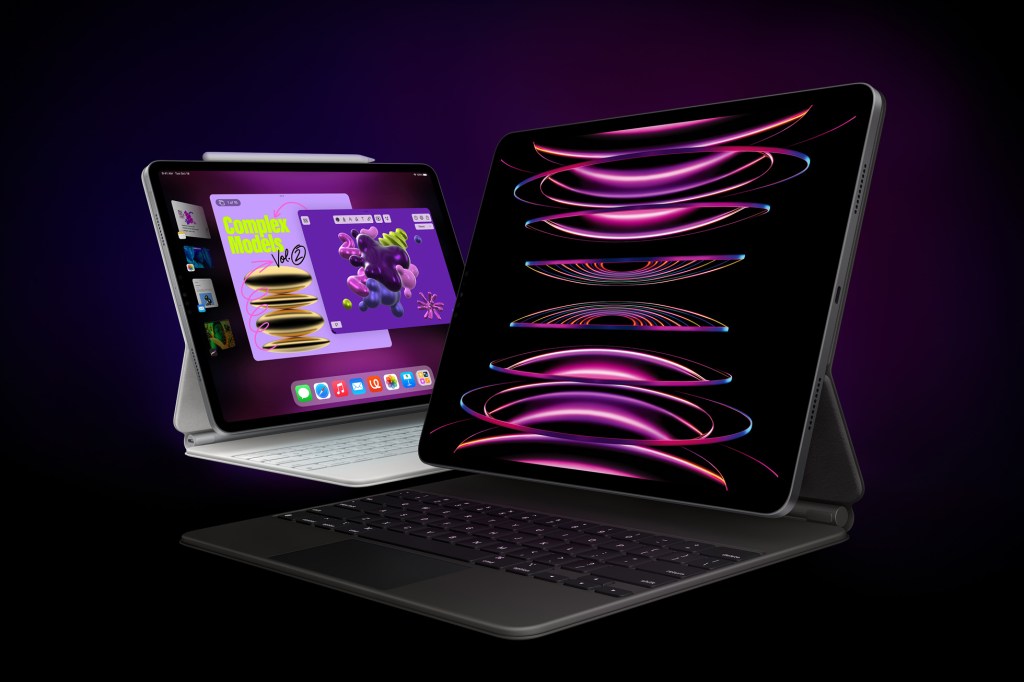 The design of the 2022 tablet is the same as that from 2021 and it shows in a couple of the details – the 10th generation iPad has both a camera on the long edge and function keys on the click-on keyboard. These enhancements aren't present in the significantly more expensive iPad Pro – bizarre when the Magic Keyboard itself costs a crazy $299/£319. Attaching the Magic Keyboard also doubles the weight – are you sure you didn't want that MacBook Air? Colours also remain a bit dull, with just space gray and silver offered.
The Mini LED display is way better than cheaper iPads and it absolutely sings on this larger Pro with super bright colours, nice contrast and fast refresh. You'll still struggle to see it properly on a very sunny day though it copes with most outside situations thanks to 1600nit peak brightness. The bezels remain fairly thin (significantly thinner than on the 10th gen iPad, for example).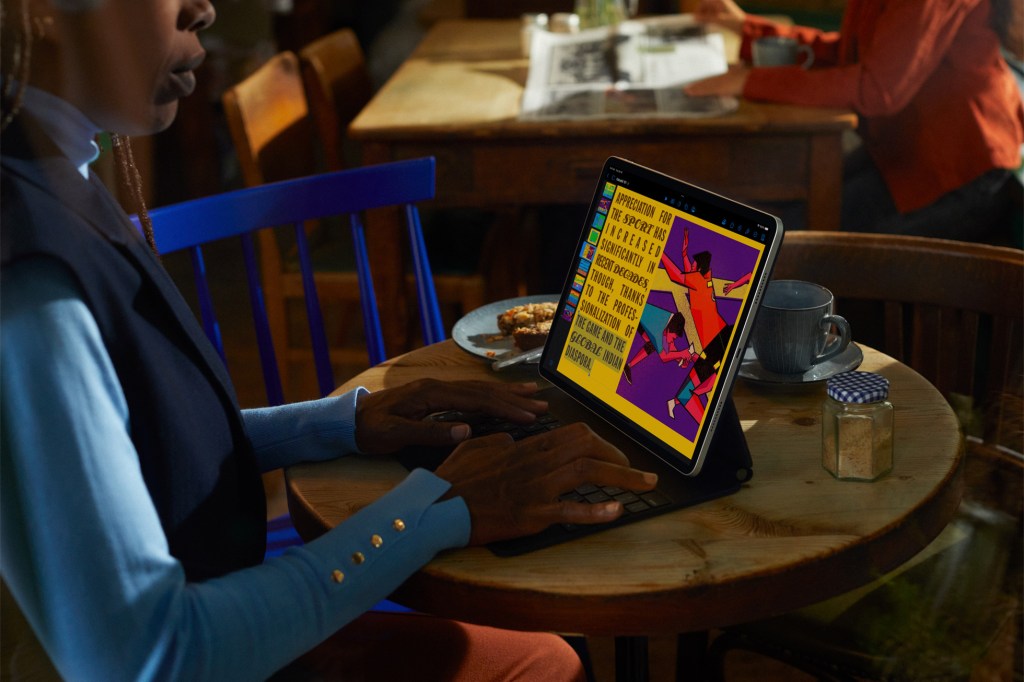 As with other iPads, Apple cites 10 hours of battery life here, You can get there with most normal tasks, but turn cellular on and you'll be lucky.
One clever feature is Apple Pencil Hover, which shows you where you're about to mark on the display. OK, so we've seen this deployed before by Samsung in particular, but Apple Pencil regulars will love it. Apps are being updated for it – something like ProCreate will show you how colours will mix even before you've put Pencil to screen.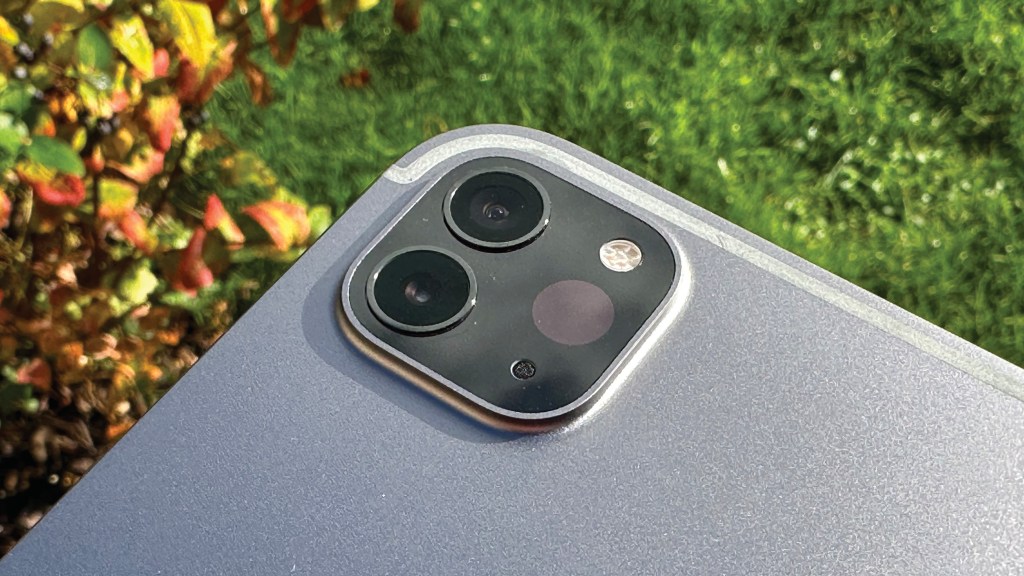 Face ID is once again offered by the iPad Pro and works in both portrait and landscape orientations. It's way more natural than the Touch ID system on the power button now employed by the standard iPad and, as with the iPhone, rarely means you need to put in your passcode.
The cameras on the new model do have one enhancement – the rear camera now offers 4K ProRes video recording. Few will use it, but it may be handy if your iPhone isn't close by. The iPad Pro does have a pretty formidable camera offering though – you certainly aren't left wanting.
Apple iPad Pro M2 verdict
There are legitimate questions around the latest iPad Pro. Do you need this amount of power in a tablet? Should you buy a MacBook Air? What isn't in doubt is the execution. There's so much you can do here, but you do need to buy the Magic Keyboard and Apple Pencil to really make it sing. And all included that's well into MacBook Pro territory, let alone Air.
Stuff Says…
Super expensive, but supreme power means it's better than ever
Good Stuff
Extremely powerful
Beautiful display
Good storage options
Bad Stuff
Extremely pricey
MacBook Air better value for many
Needs macOS-like capabilities
Apple iPad Pro M2 tech specs
| | |
| --- | --- |
| Platform | Apple M2 |
| Display | 12.9-inch 2732 x 2048 120Hz Liquid Retina XDR Mini LED display |
| Cameras | Rear: 12MP Wide camera, ƒ/1.8 aperture, 12MP ultrawide, ƒ/24 aperture, 125° field of view Front: 12MP ultrawide, ƒ/24 aperture |
| Models | Wi-Fi, Wi-Fi and 5G cellular (nano SIM and eSIM) |
| Capacity | 128, 256, 512GB, 1TB, 2TB |
| Connectivity | USB-C, Wi-Fi 6E, Bluetooth 5.2 |
| Dimensions | 281 x 215 x 6.4mm |
| Weight | 482g |