Apple iPad Mini 4 review
Finally, the upgrade you've been waiting two years for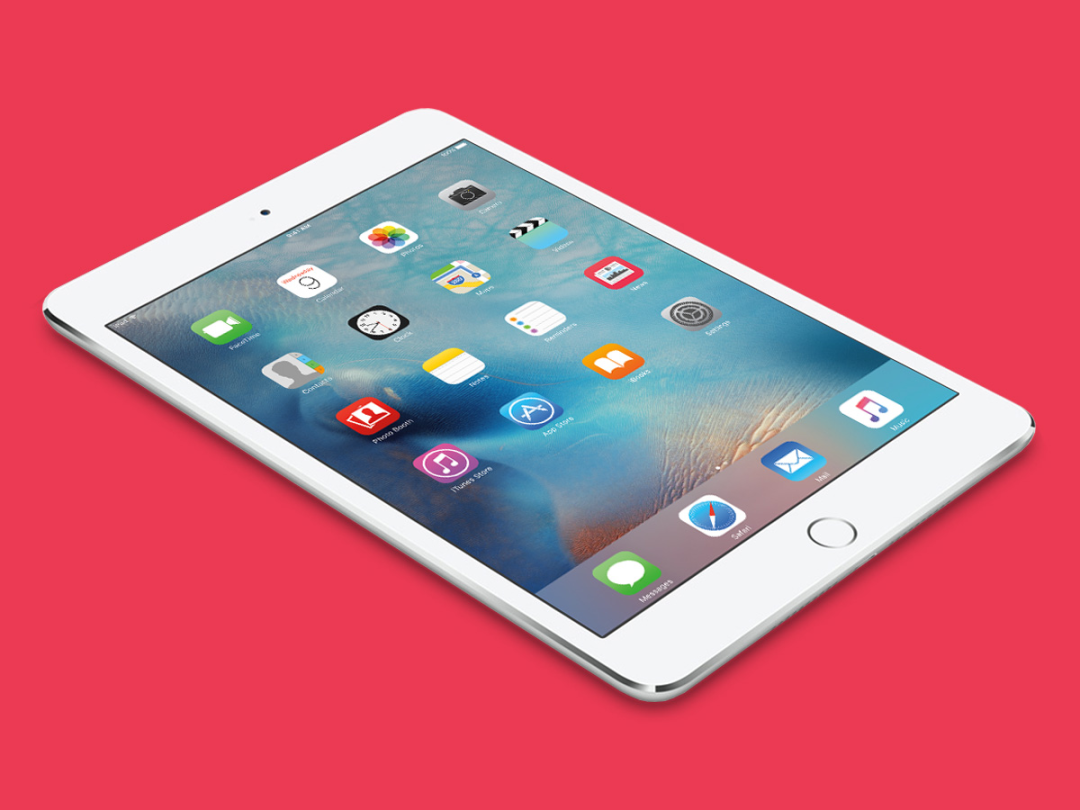 Is Apple interested in making small tablets anymore? Last year's iPad mini 3 would suggest not.
Priced at a cool £319 and featuring only one new trick, Touch ID, it caught fistfuls of flak from anyone with an opinion on these things. And several people who just like to shout on the internet. The mini 3 didn't even trump its predecessor to make our Top 10 tablets list.
One year later and the mini 3 is no more. Apple has deleted it from existence and replaced it with the iPad mini 4. Faster than ever before with a subtly improved screen, is this the iPad mini that should have been? Or have Apple's Plus-sized iPhone endeavours rendered its small tablets obsolete?
We donned our finest investigative deerstalker and got to grips with the mini 4.
The same but different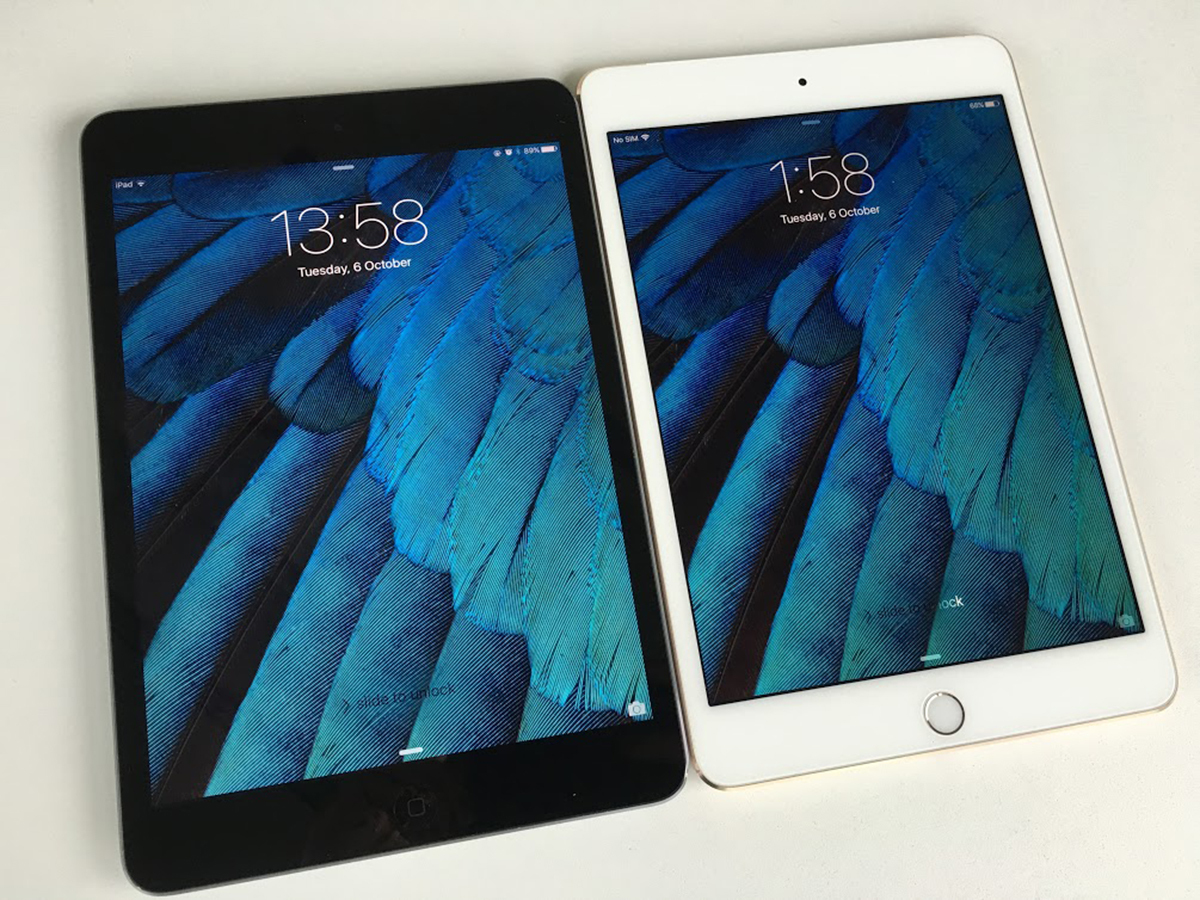 Just like the iPhone 6s and 6s Plus, nothing seems to have changed about the iPad mini 4 on the surface. It still looks identical to its predecessors, and doesn't even come in the fetching new shade of Rose Gold. It's an outrage, I know.
Like the new iPhones, there's more to the mini 4 than meets the eye. If you've ever dropped a regular iPad on your face, (it happens, OK) you'll be glad to hear that the mini 4 is the lightest in the family. It's 1.4mm thinner than the mini 2 and 32.2g lighter too, that's despite being ever so slightly wider and taller than before.
While that might not sound like a great change from before, you can definitely feel the difference in sum of its parts when you pick it up. Or when you drop it on your face. Stop judging me.
This also means that your old iPad cases won't be able to accommodate the mini 4's modest growth spurt. Nor will they fit with its design tweaks. The mini's mute toggle has been removed from its side, so you can now only get to it in the quick settings menu. Its speaker grille has also been tweaked to offer a single row rather than double that.
Does this make a difference to audio quality? Not really. What's more annoying is that when playing a game in landscape mode you will end up blocking the speakers with your hand, which doesn't make for a very immersive experience. The only way around this issue is to plug in your headphones, and pray that the next iPad mini comes with speakers in all four corners à la the iPad Pro.
As for Touch ID, Apple's fastest fingerprint scanner is reserved for the new iPhone 6s and 6s Plus. I'm not sure why, it just is. At least the 'old' scanner is no slouch.
Bolder colours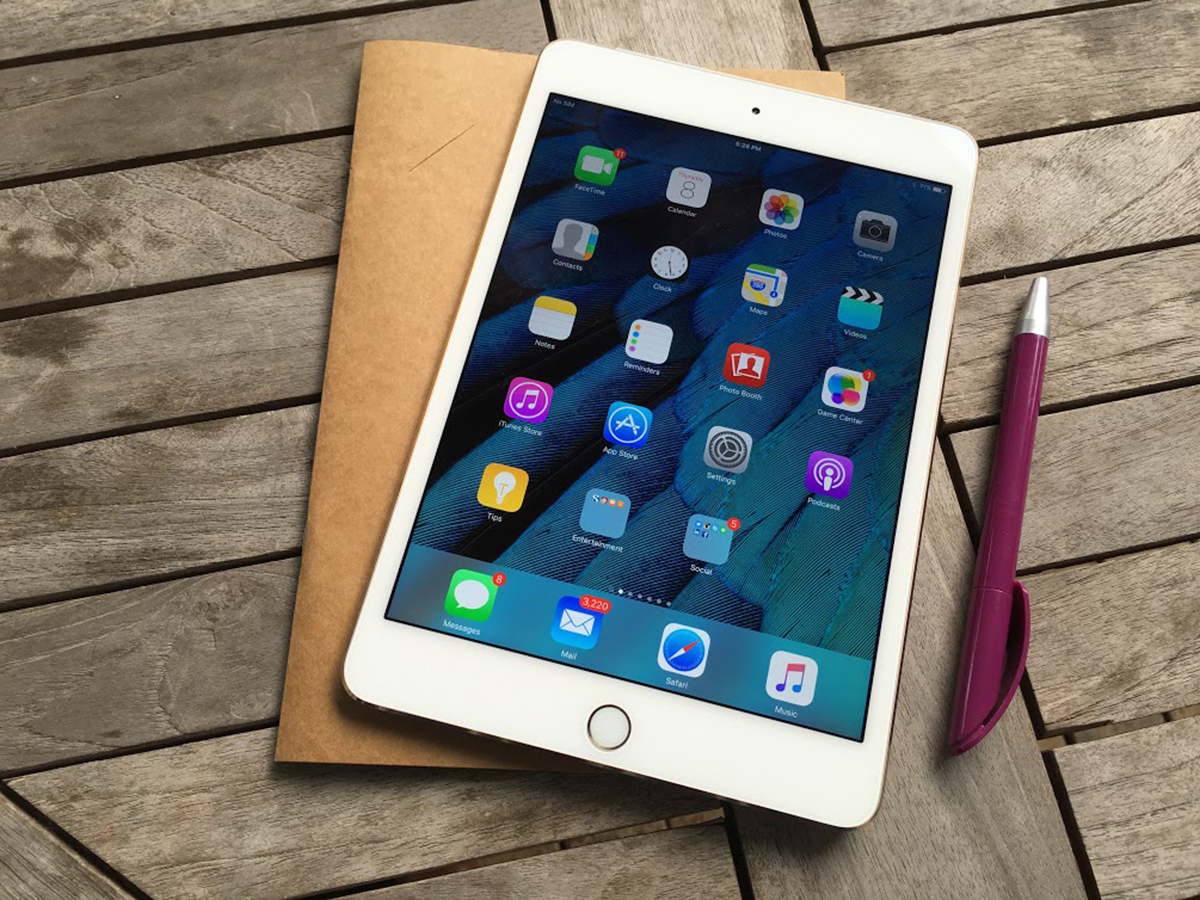 In typically Apple fashion, the mini 4's screen is the same as the mini 2's… except it's not. So what's changed? Well on the face of it, nothing. The display is bright, crisp and vibrant and offers the same 7.9-inches you'll find on its older sibling, together with an identical resolution of 1536 x 2048; that's a healthy 324 pixels per inch. You won't find a better screen on a tablet this size.
So far, so 2014. But the real differences won't be spotted by poring over the spec sheet, even if you squint really hard. Chief among them is that Apple has reduced the air gap between the tablet's glass and its Retina LCD display. The result is that colours are bolder and icons appear to be floating just right under your fingertips.
Apple has also slapped on an anti-reflective coating to reduce the strain on your eyes. It's good news if you're a big fan of reading by the pool on your iPad mini – and we very much are – and means that forgetting your sunnies is no longer a deal-breaker.
Aside from easing our First World problems, tiny design refinements such as these really enhance your affinity for the mini 4. Even though it hasn't been handed the gift of 3D Touch, which is again reserved for those new iPhones.
Power play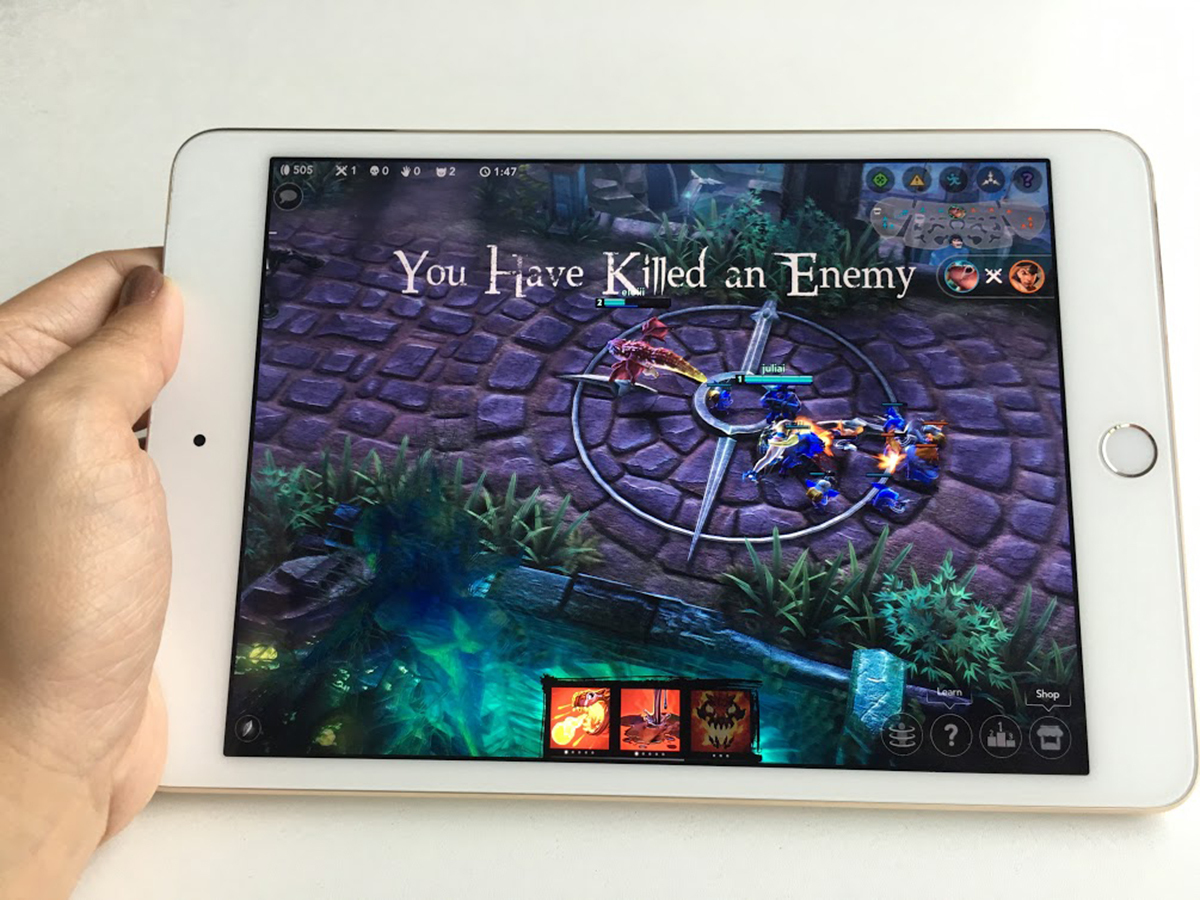 In terms of processing heft, the mini 4 is a big leap forwards from what came before. It runs on a second generation A8 chip, similar to the one that fires the iPhone 6 and 6 Plus.
Strangely, the iPad Air 2 runs on a different A8X chip. Apple's iPads used to share the same processor, but that rule seems to have been cast aside in the era of the iPad Pro. Nevertheless, the mini 4's brain still gives you a welcome speed boost and even smoother graphics during heavy-duty gameplay.
While Vainglory stuttered a little on my iPad Air and caused me to lose a match when it was slow to respond to a getaway tap, the iPad mini 4 handled it with ease, even in the most frazzling of fights. And with Asphalt 8 running at top speed, the only thing that was getting in the way of gameplay was my own inability to steer straight.
Although the mini 4 has a slightly lower Geekbench 3 multi-core score of 3103 as compared to the Nexus 9's 3208 or the Samsung Galaxy Tab S2 8-in's 4113, it's still a major step up from the mini 3's 2409. You'll have no problem doing what you need to with this iPad.
Fine as iOS 9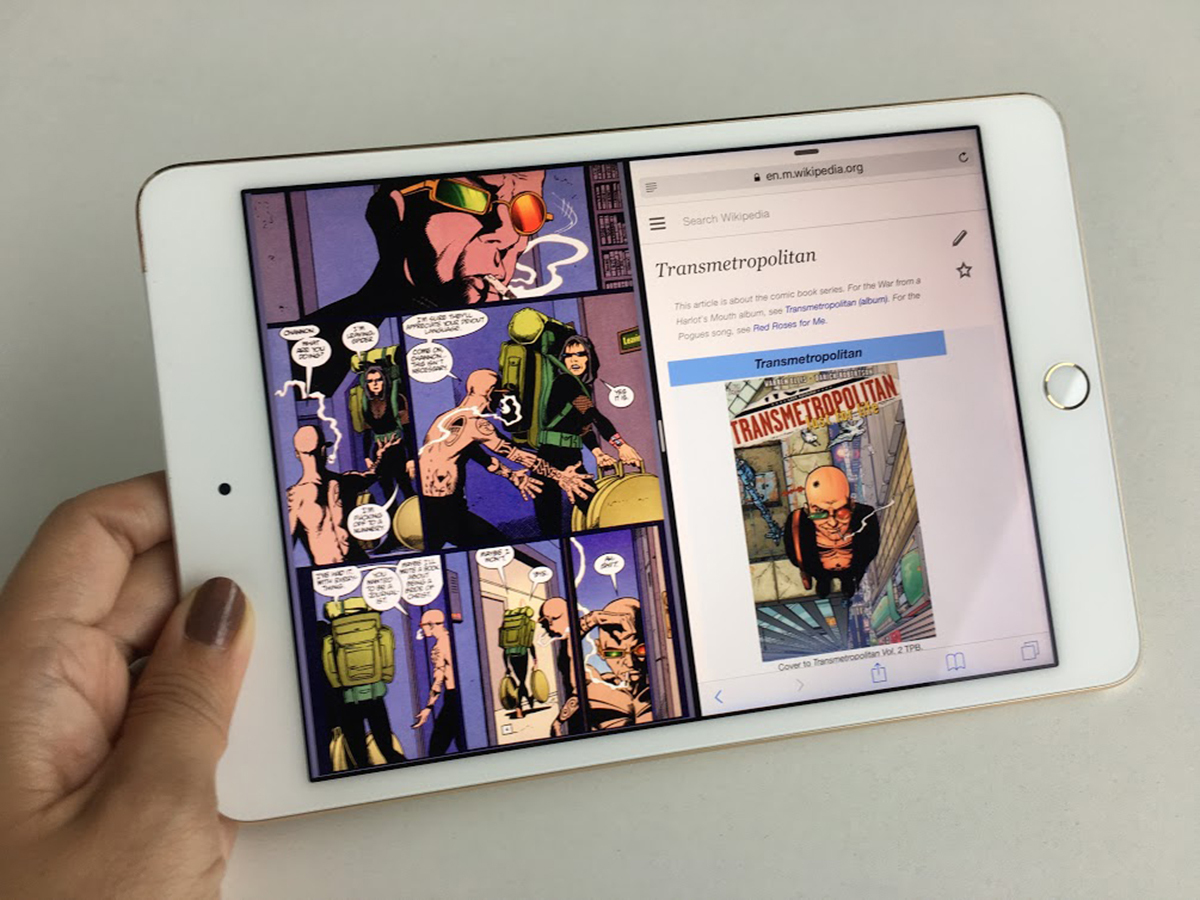 With all that power elevating the baby iPad from its schlobby former self, you're going to want to get the most out of iOS 9's new multitasking tricks. Apple's latest mobile operating system is built to make ensure that it's easy to check on your Twitter feed while waiting to respawn in the middle of a Vainglory match.
In case you were wondering, viewing different apps in split screen mode still makes sense on the mini 4. The multitasking feature probably shines the most on the larger, more business-minded iPad Air 2 and the iPad Pro, but it works just as well on the petite mini 4. Screen-in-screen functionality also proved tremendously helpful when we were watching a YouTube video and had to answer an urgent email. Because who's got the time to pause playback anymore?
Another tweak we came to love is the translucent tab you get when you slide a video off the screen. Again, it doesn't do anything functionally, but it's a helpful touch to ensure you remember you've got a video running in the background.
Will it last?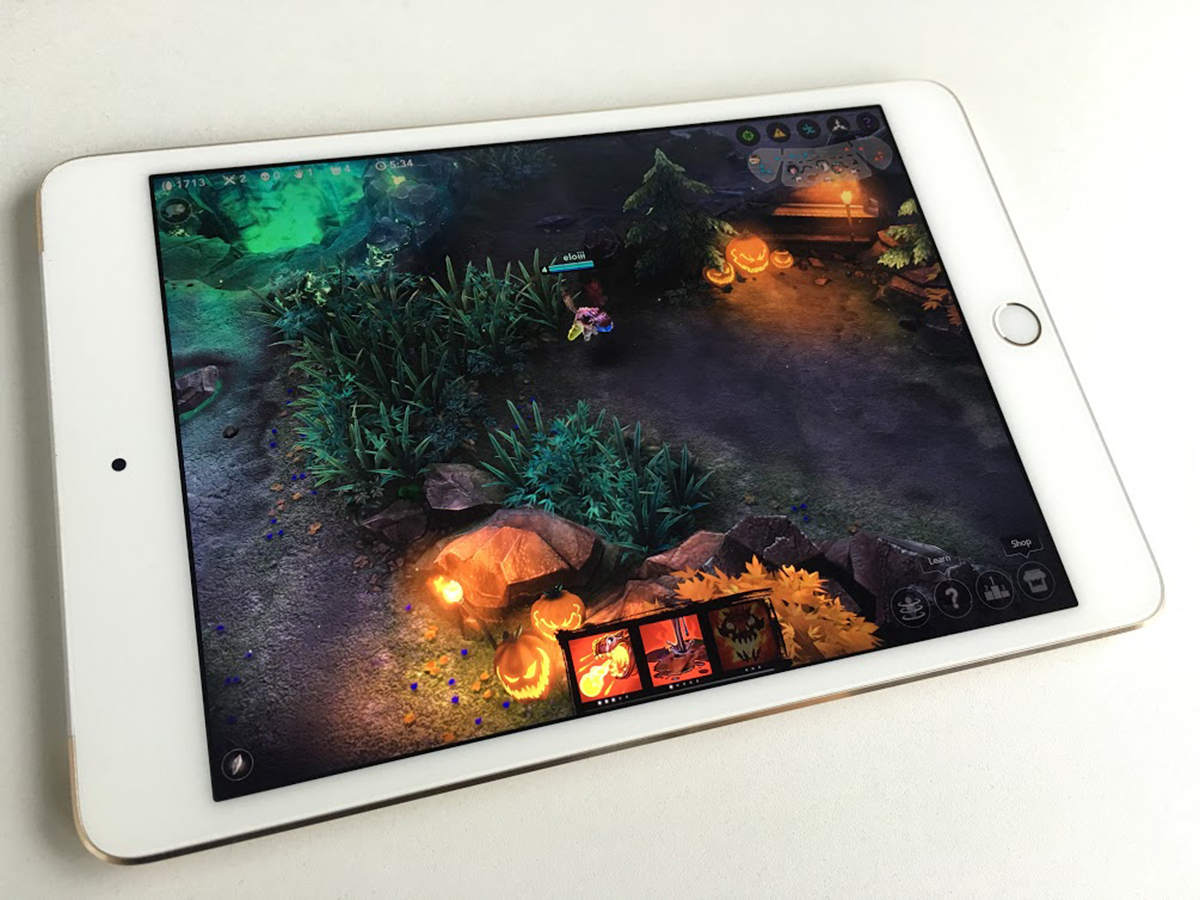 There's no real need to worry about the mini 4's battery life either. Even when your evening has been sucked into a Netflix-shaped hole.
Streaming videos and gaming relentlessly over the weekend merely reduced its battery life to a third. Given that we don't have as much time to indulge in battery-sapping activities during weekdays, it's really not a stretch to say that you can probably go three days before reaching for the Lightning cable.
Our video streaming tests found the mini 4 will give you a thoroughly healthy 14 hours of playback before it splutters out for the count. That's a whole lazy Sunday that you can lose to Bojack Horseman. It's a pity there's no Low Power Mode à la iOS 9 on the iPhone to eke more time out of this little tablet, but ignore us, we're just being greedy.
Are you really taking photos with your iPad?
Say what you like about people who use their iPad to take photos. Seriously, say it. There's no insult too great for them. Really, there's only one time when an iPad picture moment makes sense: when you can't be bothered to reach for your phone.
Should that occasion arise, you'll be thankful for the extra megapixels that Apple has packed into its smaller tablet. The mini 4's rear-facing snapper now has 8MP, instead of the mini 2's 5MP, while retaining the same f/2.4 aperture. What does this mean? More detail in your shots and better colour accuracy.
Even as we were trying out the mini 4's camera in public, we could sense the judgement from people around us. And hear it too. A friend remarked, "Your phone's getting bigger, huh?"
If you've ever found it difficult to check if your photos are sharp on your iPhone, the mini 4's bigger screen will keep you from developing squinty wrinkles. Photos are so much easier to scrutinise on its bigger screen.
It's a shame that Apple hasn't bothered to upgrade the mini's front-facing 1.2MP camera since I prefer to use an iPad for video calls. Alas, the only thing that Apple has done to the FaceTime camera is to give it Burst mode capability. This may be great for taking stealthy selfies, but I'd happily trade the feature for Skype calls that don't make me look like a blurry mass.
Choice comes at a price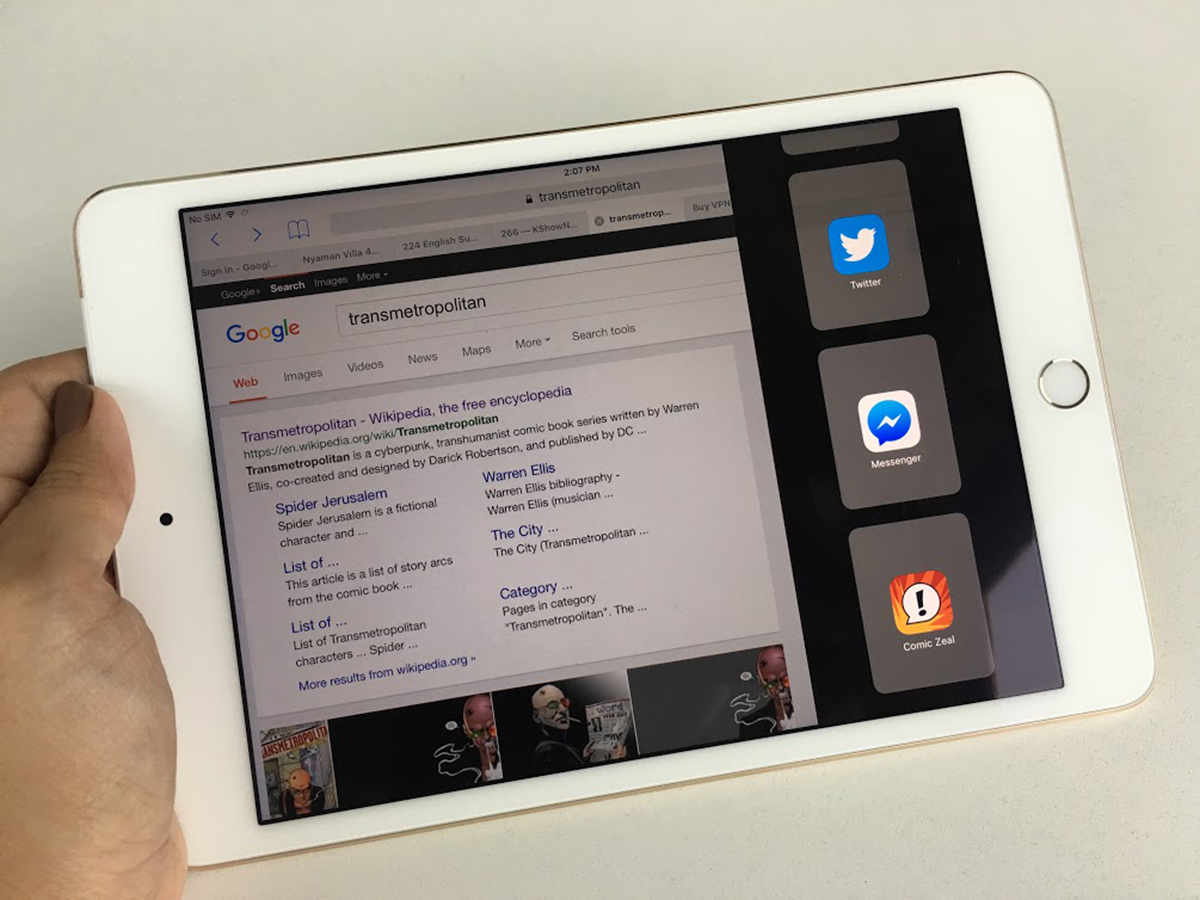 The iPad mini 4 costs for £319 for the 16GB version, £399 for the 64GB and £479 for the 128GB model. We're afraid that if you're looking for a 32GB iPad, you'll have to settle for the £259 iPad mini 2.
This is all part of Apple's not so subtle plan to upsell you to a more expensive tablet. With only an £80 price jump from the 16GB model to its 64GB model, wouldn't it make more sense to dig deep and pay that little extra? Nice Jedi mind trick, Apple.
As much as we disapprove of this chicanery, 16GB isn't much storage for anyone who stores a lot of music, video or gaming apps on their tablet. Those users should cough up the extra cash for a 64GB mini 4. If you tend to stream your tunes and TV, then the entry-level model should offer enough space.
iPad mini 4 verdict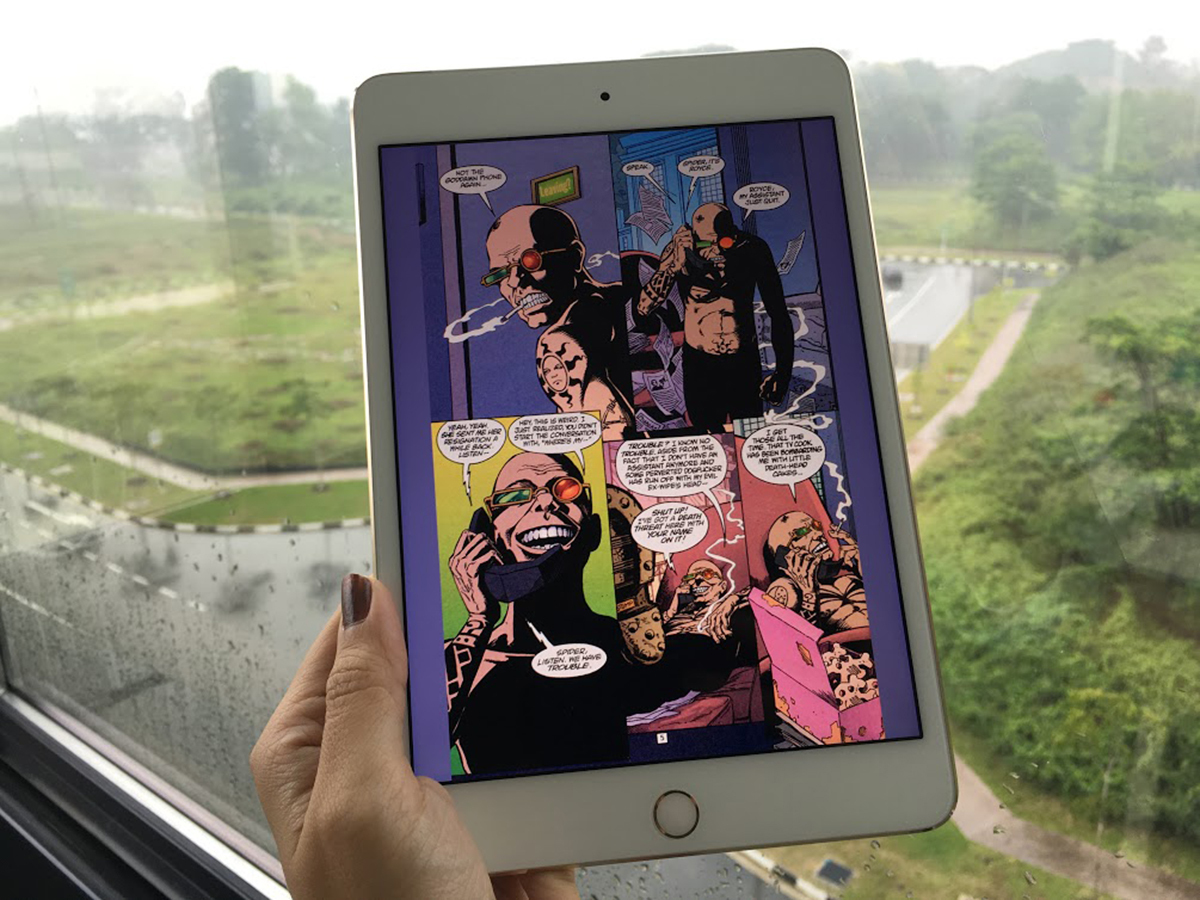 So do Apple's petite tablets make sense any more? I've been running with the iPhone 6s Plus in tandem with the mini 4, just to see how often I'd reach for the mini's extra 2.5 inches of screen. In the face of phablet-sized competition, you might think that the mini would prove as useful as a (particularly well-crafted) paperweight.
Yet when it came to playing games and reading emails, I found myself putting the 6s Plus down and grabbing for the iPad mini 4 instead. Apple's phablet isn't pushing the mini out of the market yet; it's just the right size for a portable entertainment hub, doing due justice to your mobile games, TV series, and graphic novels alike.
If you're looking to upgrade from the first mini, then the mini 4 will make a worthy purchase. For those still holding onto an iPad mini 2 or the now defunct mini 3, you're all good for now. It won't be long until 3D Touch arrives on Apple's tablets.
Either way, the mini 4 is the best small tablet you can buy right now.
Tech specs
| | |
| --- | --- |
| Screen size & resolution: | 7.9in, 1536×2048 pixels |
| Processor & Ram: | Apple A8 & 2GB Ram |
| Camera: | 8MP |
| Battery: | 5124mAH |
| Dimensions: | 203.2 x 134.8 x 6.1mm |
| Weight: | 299g |
Stuff Says…
The iPad mini 4 is the tablet the mini 3 should have been – and also the best small tablet on the market
Good Stuff
Subtle display tweaks make it easier on the eyes
Super portable form factor
Longevity in battery life
Bad Stuff
FaceTime camera is still a measly 1.2MP
No 3D Touch