App of the Week: Pixelmator for iPad review
If you still think tablets are consumption-only devices after using Pixelmator, seek help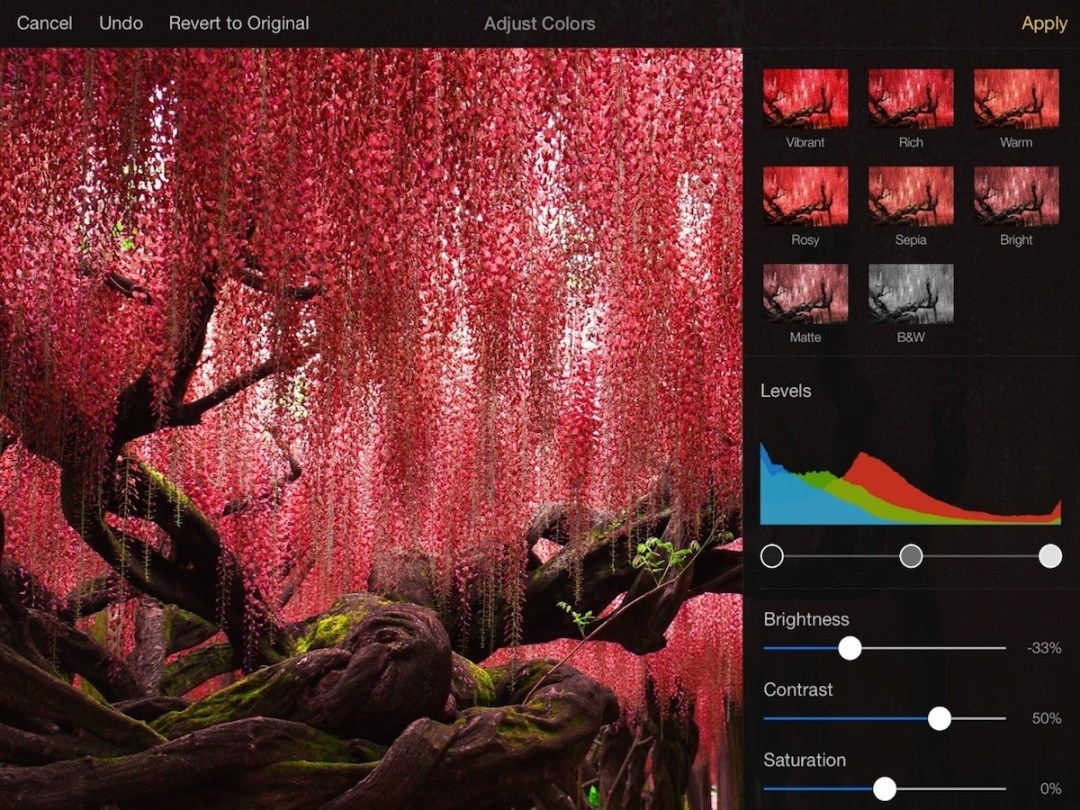 "They've only gone and made Photoshop for the iPad" is a perfectly understandable initial reaction to Pixelmator. As is picking your jaw up from the floor.
That is actually doing Photoshop a bit of a disservice, because in reality it's a staggeringly complex and feature-rich tool that in its current state would be impossible to fully convert to any shipping iPad. But the point is the majority of users barely scratch the surface. To them, Photoshop is simply about correcting images, doing a bit of painting with brushes, mucking about with effects, and — once a bit more experience is gained — working with layers to craft more complex compositions.
It's in this way that Pixelmator really does seem like someone's somehow squeezed Adobe's software into an iPad, while, perhaps surprisingly, Adobe itself has concentrated on rather more trim tablet fare.
With Pixelmator, you do get some friendly templates, but you can also start from a blank sheet. After that point, the sky's the limit — and the more you work with the app, the more impressive it becomes.
READ MORE: Stuff's Guide to Photography: What is bokeh – and how do I get it?
Composing your masterpiece
Load in a photo and you can add dazzling and configurable professional-looking filters, or work with a range of extremely competent retouching tools, to deal with unwanted elements, red-eye, and colour blotches. Selections can be cut, pasted and manipulated, in a manner similar to — and rarely more awkward than — working with an equivalent desktop app. Layers and objects can add further texture to any composition through a Style menu that enables you to fiddle with opacity and blend type, or add shadows, strokes and reflections.
When starting from scratch, Pixelmator also provides scope for rather more abstract creativity. There's a large selection of built-in brushes, many of which competently ape real world media, and you can add vector shapes and text to flesh things out when necessary.
Text is a touch limited, largely in the maximum point size for any characters seemingly being 288pt (which isn't very large on an iPad display), but you at least get tools for adjusting line-spacing and alignment; additionally, more general alignment of any added items is made easier through them intelligently snapping to optional spacing guides, triggered when an object finds itself matching the horizontal or vertical axis of another.
READ MORE: Apple iPad Air 2 review
A powerful tool needs a powerful tablet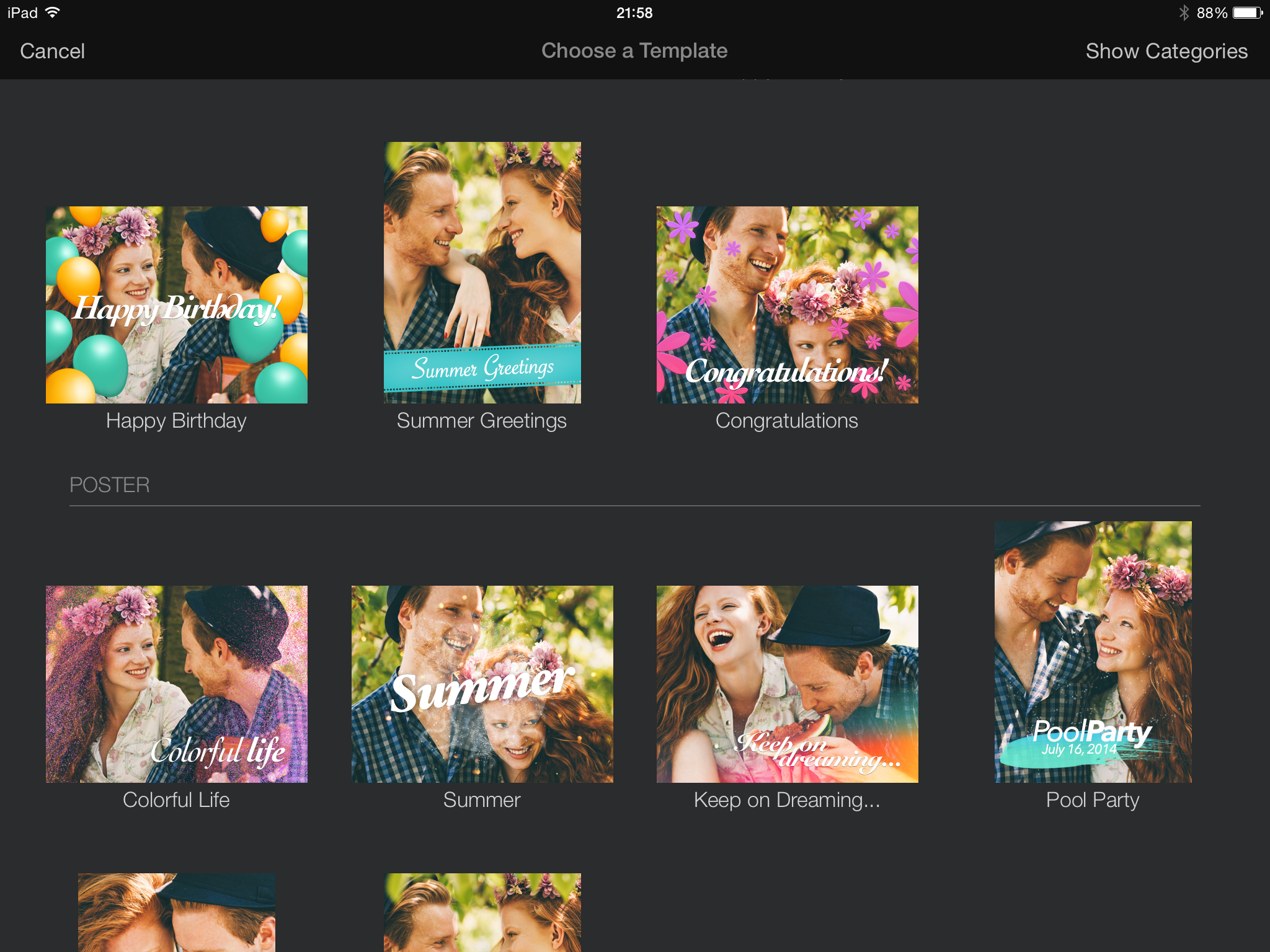 There are some minor bumps. Even on an iPad Air, the app sometimes struggles to launch if anything memory-hungry's also residing in memory, and we certainly wouldn't recommend this app on anything less powerful than an iPad 4 or iPad mini 2. It's the perfect foil for the new iPad Air 2, natch.
The odd tool may not behave quite as you'd expect, and the aforementioned templates are perhaps a little less flexible than you'd hope for.
But for pretty much everything else, this is a truly stunning achievement — an impressive, broadly intuitive, surprisingly powerful image editor that sets a new yardstick for creative tools on tablets, and even manages to better the Mac version in terms of usability, interface design and being a pleasure to use.
READ MORE: check out more of our Apps of the Week