Nothing Phone 2 specs and rumours: screen, battery sizes confirmed
We're getting the Snapdragon 8+ Gen 1 chipset, a 4700mAh battery, and a July launch.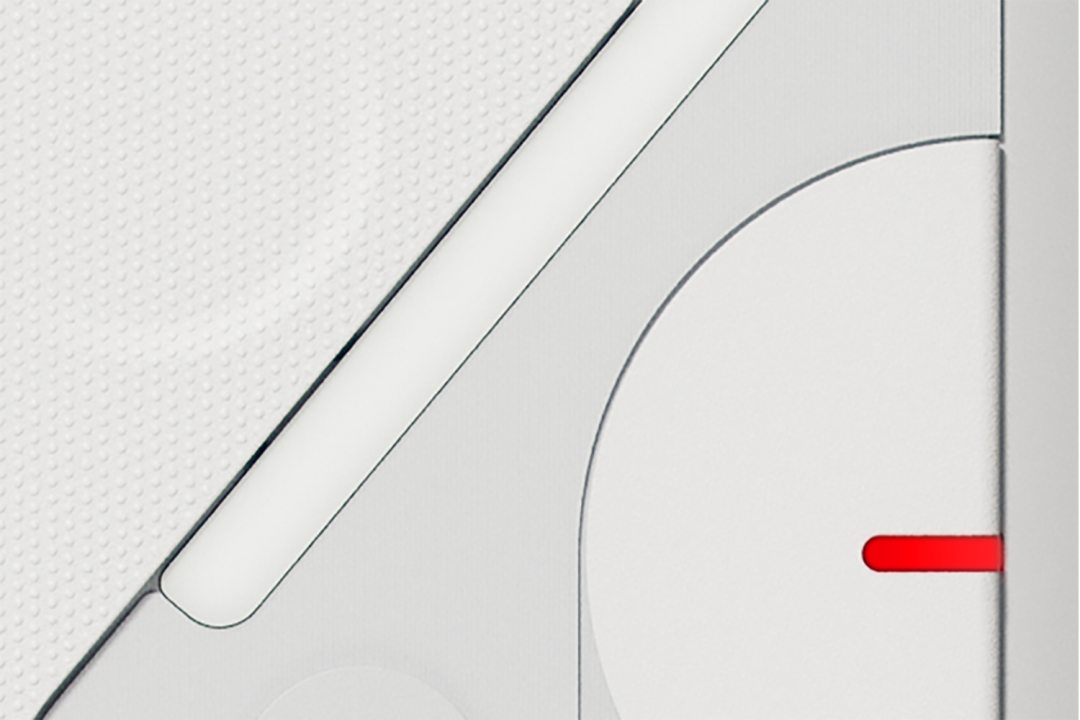 Nothing's no longer a fledgling tech brand, with second-generation devices already starting to hit the shelves. In addition to the Ear 2 buds, the brand plans on releasing its upcoming phone sequel this year – in the summer, in fact. Phone 2 is set to launch in July, roughly a year after Phone 1 went on sale. It'll get a full US launch, unlike the Phone 1, and should arrive during a relatively quiet time for rival product launches.
As we've come to expect from Nothing, you can expect a steady stream of info to drip-feed onto the web between now and launch. The above image is our first look at what seems like a slightly less transparent device than before, with a returning red LED. We also know it'll be aimed more towards the more mainstream end of the phone world due to the hardware involved. Here are all the details confirmed so far – plus a few rumours for good measure.
Nothing Phone 2 design and display
The Nothing Phone 2 is set for a minor facelift, as hinted at in the above image. You should definitely expect some sort of transparent back, and the glyph lighting will absolutely make a return – it's one of Phone 1's most defining features. So far we've only seen a white model teased, so it's unclear if a black version will also be arriving at launch.
Tweets from the official Nothing account have since confirmed that Phone 2 will get a 6.7in display – up from 6.55in on Phone 1, and more in line with flagship rivals including the Google Pixel 7 Pro. It'll almost certainly match Phone 1 with a 120Hz refresh rate, but it's unclear if LTPO adaptive tech will make the cut. Screen resolution is widely expected to max out at FHD+.
The mid-frame will once again be aluminium, made from 100% recycled materials and produced entirely using renewable energy. Phone 2 has a 5kg lower carbon footprint than Phone 1, despite some notable hardware upgrades, and uses three times the amount of recycled or bio-based parts as its predecessor. It'll also ship in plastic-free packaging,
Nothing Phone 2 specs
Thanks to an announcement at MWC 2023, we know that Phone 2 will pack the Snapdragon 8+ Gen 1 chipset. Because the exact chipset had in theory been under wraps (though had been leaked by Qualcomm), Nothing then re-confirmed it as if it were new news. It's a big step-up from the 778G+ that Phone 1 rocks. That means it doesn't have the best of the best, but provides a pretty good bang for buck. "Sometimes the latest technology comes at a cost which isn't always justified from a user benefit standpoint," Carl Pei said. "Choosing Snapdragon 8+ Gen 1 ensures that Phone 2 remains accessible while delivering a significantly improved experience compared to Phone 1".
Nothing says that app opening speed on Phone 2 is twice as fast compared as with Phone 1, with an impressive 80% overall performance improvement. But alongside this new chipset will also be a spec option with 12GB of RAM.
Speaking to Forbes, Pei revealed that the upcoming handset will pack a 4700mAh battery. This is 200mAh up from the 4500mAh cell inside Phone 1, and larger than the (presumably much pricier) iPhone 14 Pro Max. It's not quite the 5000 mAh battery that was previously reported, but still a welcome bump. Other rumours suggest the smartphone could support up to 67W charging.
And on top of all of this, the cameras are set for a bump as well. It seems like there will be 50MP sensors on the rear, but it's unclear how this camera array might work. And over on the front, you should expect a 32MP selfie snapper.
From these specs, it seems like the Nothing Phone 2 will boast quite a few performance upgrades. It'll make the device an enticing update for Phone 1 users, and for other Android fans.
When will Nothing Phone 2 launch?
Pei also revealed Nothing's Phone 2 launch window to Forbes. The upcoming handset will debut in July – though we're yet to receive an exact date. Phone 1 launched in July back in 2022, so this makes sense. Last year's launch event was 12 July, so expect Phone 2 to make an appearance around the same sort of time. We'd mark our calendars for 11 July or 18 July, but this is just our best guess.
We know that Nothing is going for a global launch, with its focus on the US market. Expect the event to be live-streamed, and for handsets to go on sale worldwide shortly afterwards.