The Stuff Gadget Awards 2022: top laptops of the year
Our picks for the top laptop, budget laptop and gaming laptop of 2022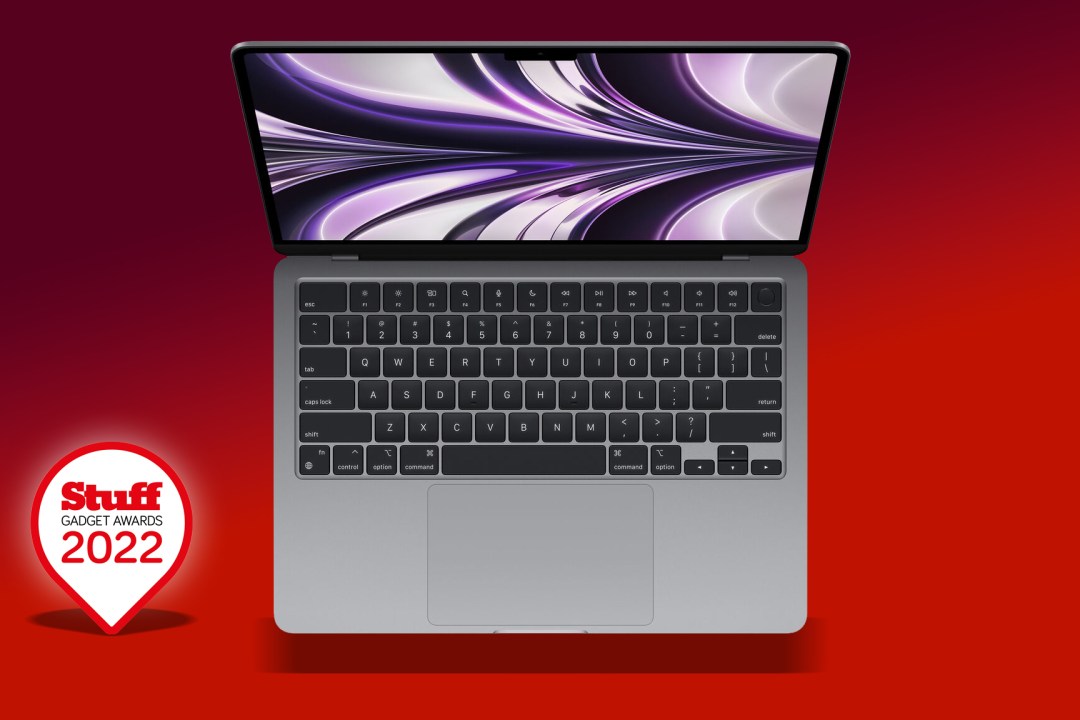 Laptops have moved well beyond slow, desk-bound black boxes – these days many laptops are what they always promised to be; highly capable but super portable. All-day battery life is in the present, not some distant dream, while apps run quickly and without many of the compromises, we used to have.
And while prices do continue to rise further up the chain, the highly competitive nature of the laptop market means you can usually grab a bargain at whatever price you can afford. Let's check out our best laptops across our Stuff Gadget Award categories of premium, mainstream and gaming.
Best premium laptop: Apple MacBook Air M2
Quite simply, there's been no better laptop this year than Apple's latest MacBook Air. A new redesigned shell moved things up a gear (bye bye wedge shape) but the addition of Apple's latest M2 hardware means that performance and battery life are nothing short of stunning – in our review we called it a new yardstick. It leaves the M1 Air in the dust and means the MacBook Pro is once again the preserve of actual Pro-level users – there is simply no reason to take that step up from the Air unless you're doing sustained top-tier work like editing 4K video all day. If you're trying to find faults with this latest MacBook Air then there's the premium price, but you can see that slipping down a little over the coming months. Oh and the webcam, too, remains poor. But those are minor quibbles because this is without a doubt the best laptop of 2022.
Highly commended: Dell XPS 13 Plus
How do you better one of the top laptops of recent years? By making a more premium version of course. Dell has completed that rather Apple-style feat with the XPS 13 Plus. The flatter design houses some lovely tricks, with more power, an invisible touchpad, flush keyboard and a row of light-up function keys. It looks fantastic and is without doubt the top Windows laptop around at the moment. There are various display options; a Full HD panel in touch and non-touch varieties, or you can step up to a 3840×2400 touchscreen LCD. If you have deep pockets, there's even a 3.5K resolution OLED. Drawbacks are few, but the battery could be bigger, physical connectivity options are lean and the keen pricing of the vanilla model means that it's hard to justify the step up for the Plus. No doubt though, there's been no better Windows 11 laptop this year.
Also shortlisted: Asus Zenbook Pro 14 Duo OLED, LG Gram 16, Microsoft Surface Laptop Studio
Best mainstream laptop: Lenovo Yoga Slim 7i Pro Gen 7
Lenovo laptops are rock solid as you'd expect from the maker of the ThinkPad. But the company's Yoga line is the sweet spot, combining this long-lasting excellence with extensive spec sheets at great value price points. With at least 512GB of storage and 16GB of RAM married to Intel 12th generation Core processors as well as a 2240×1400 resolution Full HD display, there's plenty on offer from the 14-inch Yoga Slim 7i Pro in addition to an attractive metal casing and a keyboard with excellent key travel. It's a laptop you'll enjoy owning, which is more than you can say for most everyday laptops. Need more power? Choose the Yoga Slim 7i Pro X instead. It's got has an even punchier H-series CPU and the top spec boasts Nvidia RTX 3050 graphics, too. But the standard Yoga Slim 7i is the best value for sure.
Highly commended: Microsoft Surface Laptop Go 2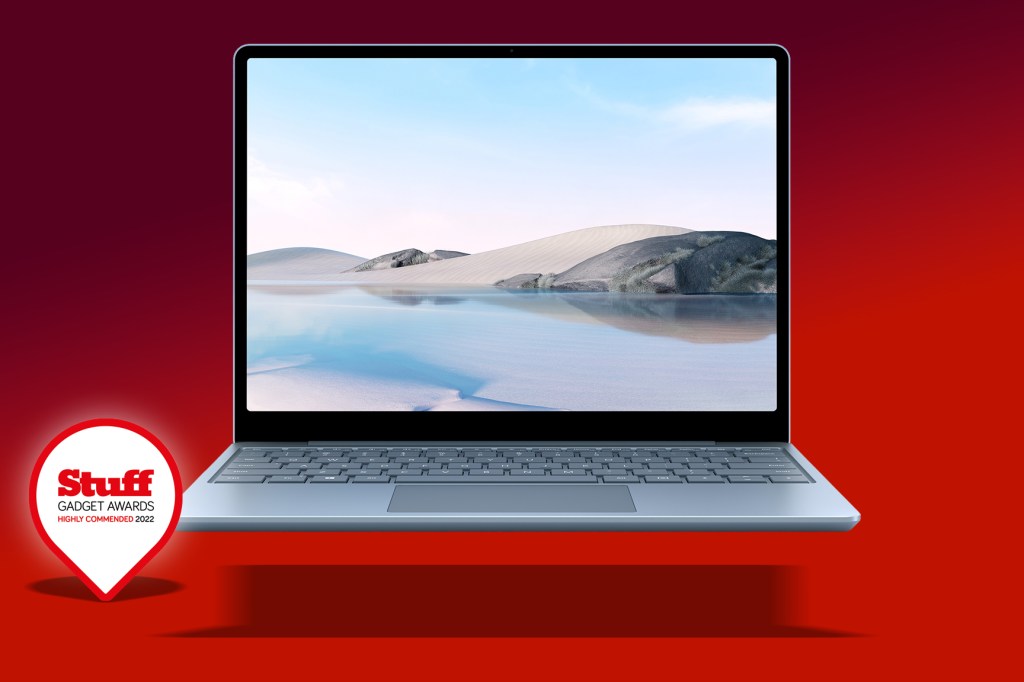 The baby of the Surface Laptop range boasts pretty much all the hallmarks of the Surface range. As we said in our review, it's extremely portable, admirably powerful and good-looking. There are compromises for its low price point, chief of which is the 4GB of RAM, so you need to pay a rather steep extra $200/£200 to double the RAM and get an extra 128GB of storage. That's a shame – the poor standard spec is the reason that this Surface couldn't win this category.
Also shortlisted: Acer Swift 1
Best gaming laptop: Alienware x17 R2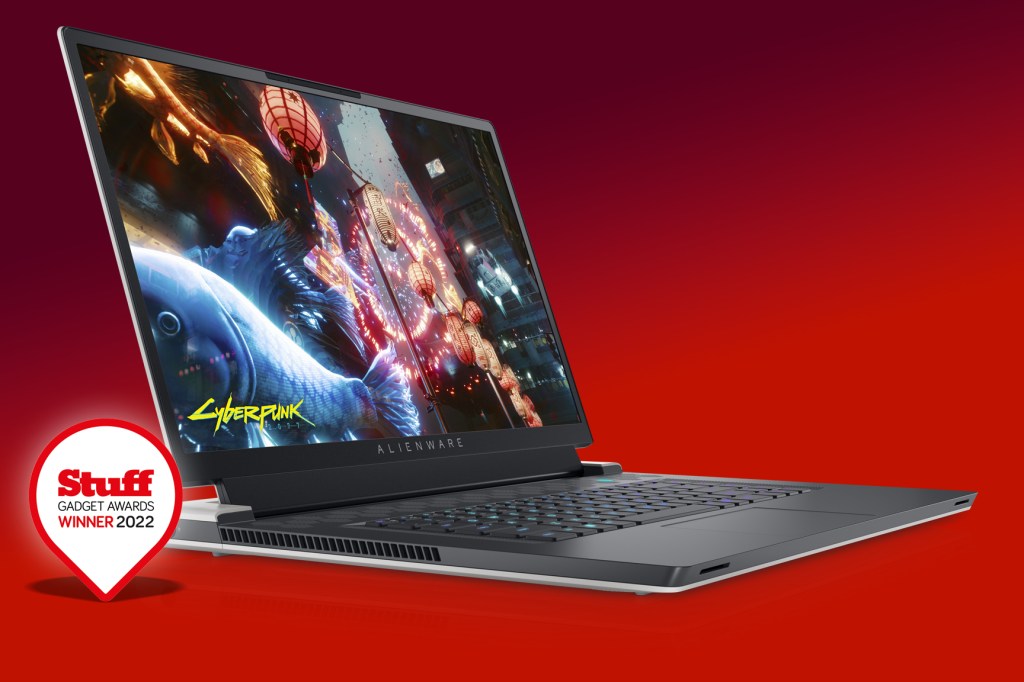 Alienware's latest certainly isn't cheap, but it is brilliant – that's how we summed up our attitude to this superb gaming laptop which we gave a full five star rating to in our March issue of the magazine. Alienware has long been a big beast in the field of gaming laptops and pairs a sleeker design with superb components and top-notch display options. As usual there's a wide selection of customisable specs, and this rig is also available in a hefty 17.3in form factor as the x17, too. The x15's updated design is unmistakably Alienwarethanks to its honeycombvents and RGB LEDs. It'shewn from magnesium,aluminium and plastic, and has near-flawless build quality. The graphics can't be questioned either, with Nvidia's GeForce RTX3070 and RTX 3080 available. And you can specify up to 4TB of SSD storage, too. What a machine.
Highly commended – Razer Blade 15 Advanced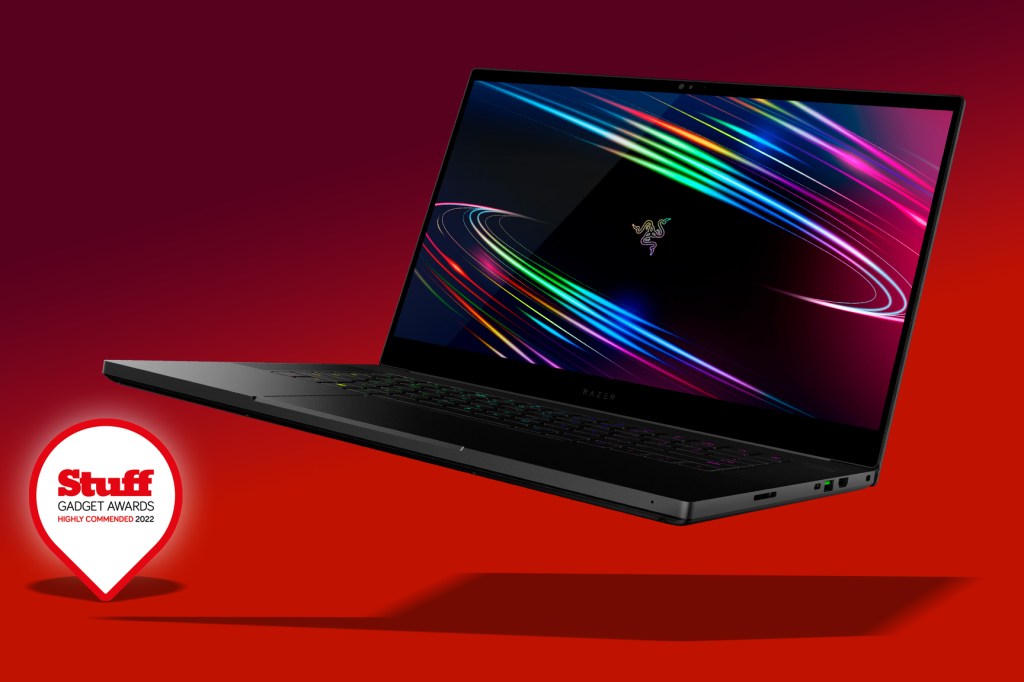 Razer makes some of the best gaming laptops on the market, and its latest machines take aim at competitive gamers who want every advantage in top esports titles. That's no surprise given the firm's pedigree in peripherals – they've spent years building the best gaming mice and keyboards around. The Razer Blade 15 Advanced is an awesome machine that uses lightning-fast 360Hz displays with 2ms response times, so there's hardly any difference in performance between these screens and the best desktop displays. They're bolstered by Nvidia's latest GeForce RTX3070 Ti and 3080 Ti GPUs and they have 12th-gen Intel processors that have proven to be exceptional for gaming and working. There's a lot to like around the rest of the specs too – like Thunderbolt 4 ports with charging, SD card slots, Killer Wi-Fi 6 and crisp RGB-lit keyboards. The speakers are high-quality, and the 17mm body and 2.01kg weight mean this is slimmer and lighter than most 15.6in machines.
Also shortlisted: MSI Raider GE77, Alienware x14
About The Stuff Gadget Awards
The Stuff Gadget Awards are where we reward the best tech we've seen during the year with gongs that celebrate their status as the cream of the gadgety crop. Read more about The Stuff Gadget awards.