Toshiba Satellite U840W review
An ultrabook that steps away from the brushed aluminium looks and adds an ultra-wide display – does it shape up? Our in depth review reveals all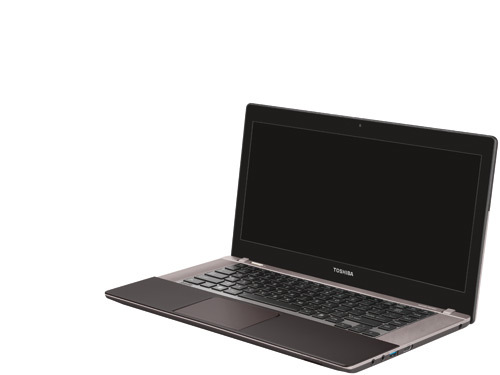 So far laptops based on Intel's ultrabook specifications – such as the Acer Aspire S3 – have staunchly stuck to the Macbook Air-style design language of brushed-aluminium slimness. Toshiba, though, have created a laptop that succeeds in ultrabook certification but looks nothing like Apple's iconic laptop. Designed specifically for watching movies, it features an ultra-wide display and decent speakers. But does it also perform as a day-to-day laptop?
Toshiba U840W – Ultra-wide screen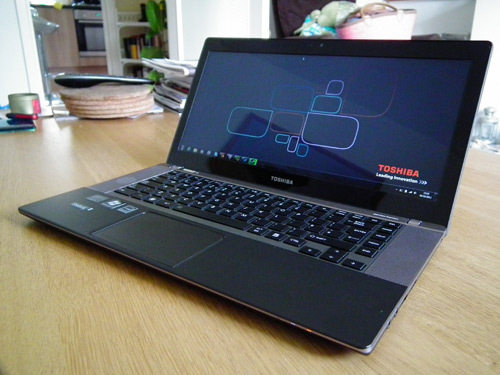 The most striking features of the U840W are its ludicrously elongated dimensions. It looks like a normal laptop bisected horizontally, or a stretched netbook. As a result the screen only measures 14.4-inches, but its 21:9 aspect ratio is the same as your average cinema screen. It's ideal for watching films without the annoying black letterbox bands, although its 1792×768 resolution means you won't be seeing them in full 1080p HD quality.
Toshiba U840W – Harman Kardon speakers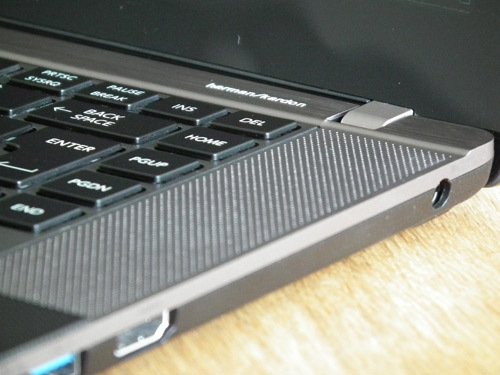 This mini-cinema screen is complimented by in-built Harman Kardon speakers, which offer pretty remarkable sound quality with deep bass and little of the tinniness associated with laptops. It also includes SRS Premium Sound 3D software, which does a really good job of expanding the sound and – almost – emulates a 5.1 speaker setup. Music sounds grand, but it really comes into its own when you're watching a noisy blockbuster.
Toshiba U840W – Keyboard and touchpad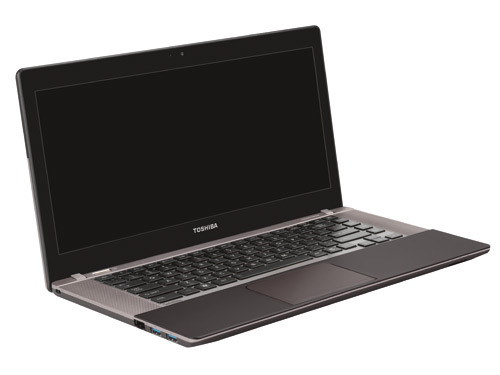 Moving the cursor across this gargantuan screen is akin to riding a Vespa across the Sahara, so the touchpad's all-important. While it's nice and wide, its multi-touch nature means that clicks and movements are often mis-registered. Highlighting text, for instance, often results in some stupendously weird zooms and scrolls across the page. The keyboard's automatic backlight is a nice touch, but it doesn't distract from the disappointingly plasticky, flexible nature of the keys themselves. Word processing and web browsing on the screen is surprisingly enjoyable, though, with Toshiba including a nifty split-screen function.
Toshiba U840W – Design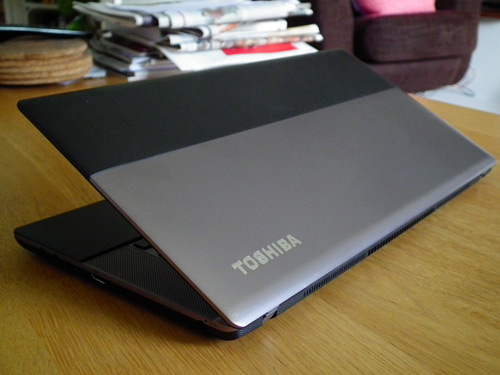 Toshiba matches the U840W's eye-catching dimensions with a triumphant melding of brushed metal and slightly rubberised plastic. The plastic parts have a woven pattern that feels grippy and means there's no danger of dropping it down a drain, while the brushed metal feels reassuringly solid. The keyboard is once again a bit of a let-down in this area; the surround looks like metal but is in fact thin and bendy grey plastic.
Toshiba U840W – Performance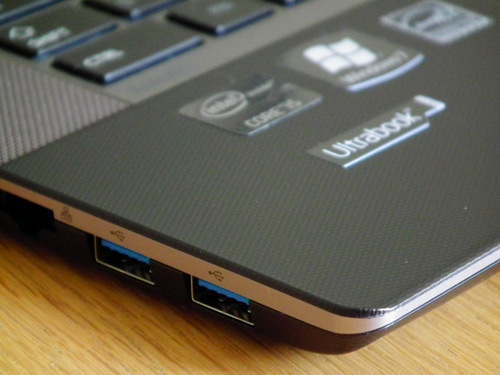 Intel's inbuilt 4000HD graphics chip does a flawless job of rendering HD video without lag. It's also fairly capable for gaming, and able to run Skyrim in low detail at a decent framerate. It's all backed up with a hybrid solid-state/spinning hard drive and 6GB RAM, which ensures Windows and games load promptly. Battery life is decent, too – we managed to wrangle six hours of light use out it, which is enough time to watch a couple of films.
Toshiba U840W – verdict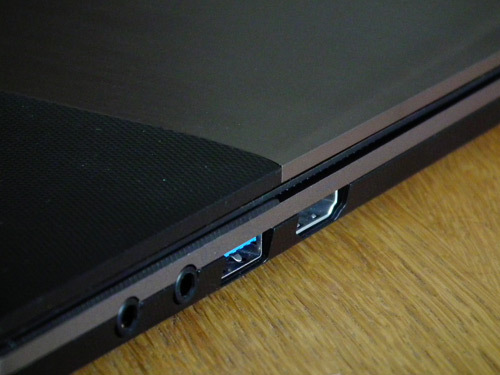 Toshiba's U840W does a superb job of playing high-definition movies as they were intended to be watched, and thanks to its generously wide screen it's like having a cinema in your rucksack. The sound quality is admirable, too. We feel a little let down in the slightly-shoddy keyboard and touchpad departments, and it seems these have been neglected in order to focus on the cinematic experience. But what a great experience that is.