Scan 3XS Chameleon C review
Scan's 3XS semi-bespoke PCs are visually arresting, high-performance and have top customer service.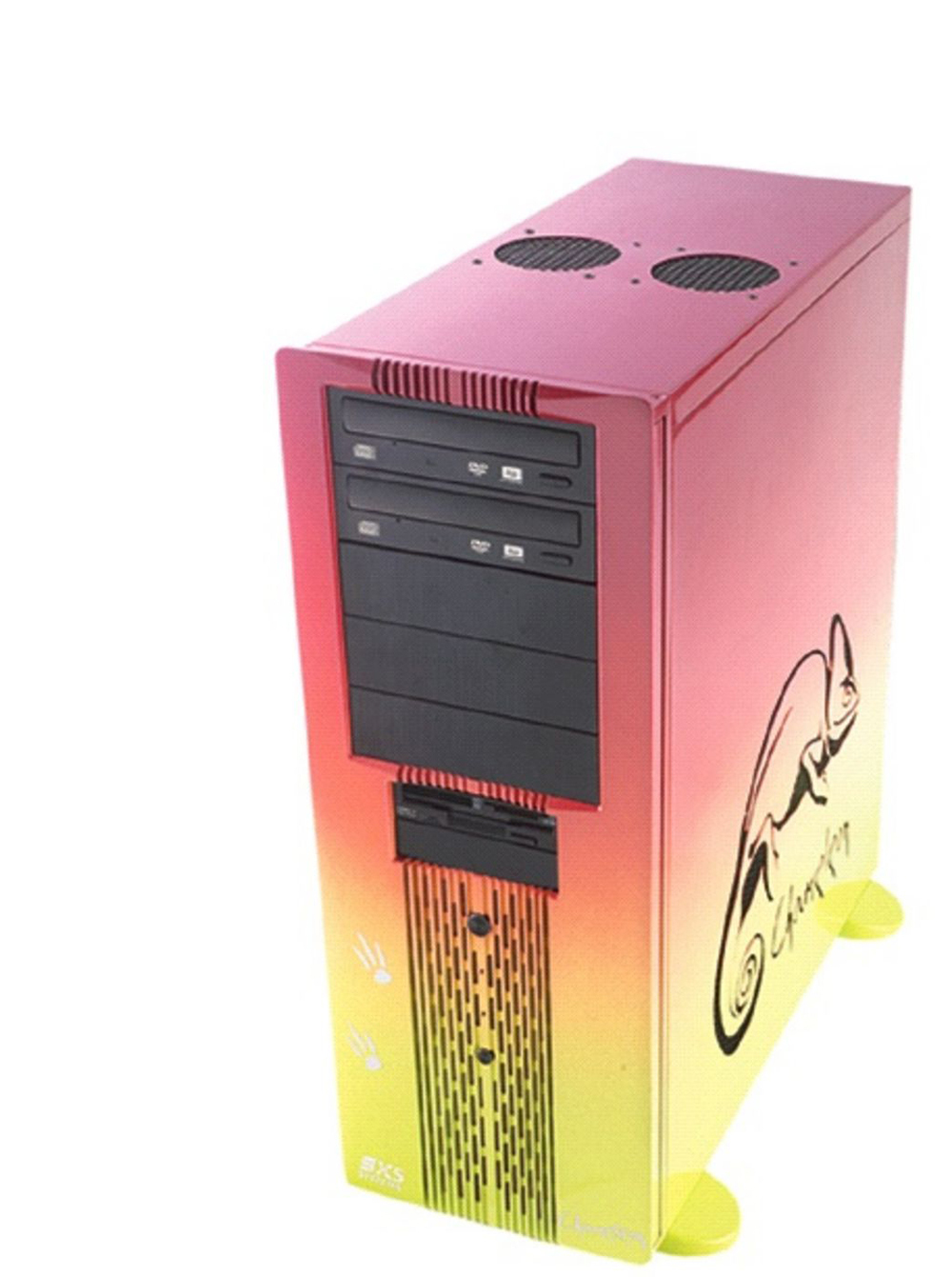 Scan hasn't tried to compete with the Dells and HPs of this world and has instead launched the 3XS brand, concentrating on high-performance, semi-bespoke PCs that major on customer service – something the mega-corps struggle with.
What not to wear
Desktops PCs generally have an image problem. Off the shelf, they're plastic and dull, whereas custom- or hand-built PCs are imposing and ugly.
The Chameleon's sidesteps this problem with a neat trick that will amuse and entertain you: as the case heats up it changes colour – hence, Chameleon. It's almost worth turning down the CPU fans to get new colours out of it. With heat-sensitive paint, cartoon chameleon vent cut-out and reptilian footprint transfers make it rather, well… cute.
Towering inferno
The tower is still massive, because it's loaded with premium components. It has nVidia's new flagship 7800 GTX cards, which are just about the finest video tech you can stick in a PC – set all your games' video options to max and it will still run at impressive frame rates.
That and Creative Audigy 7.1-channel sound ensure, as attractive as it is, this is no trinket.