Samsung Galaxy Tab S2 8.0 review
Small but mighty, Samsung's mini Android tablet is seriously good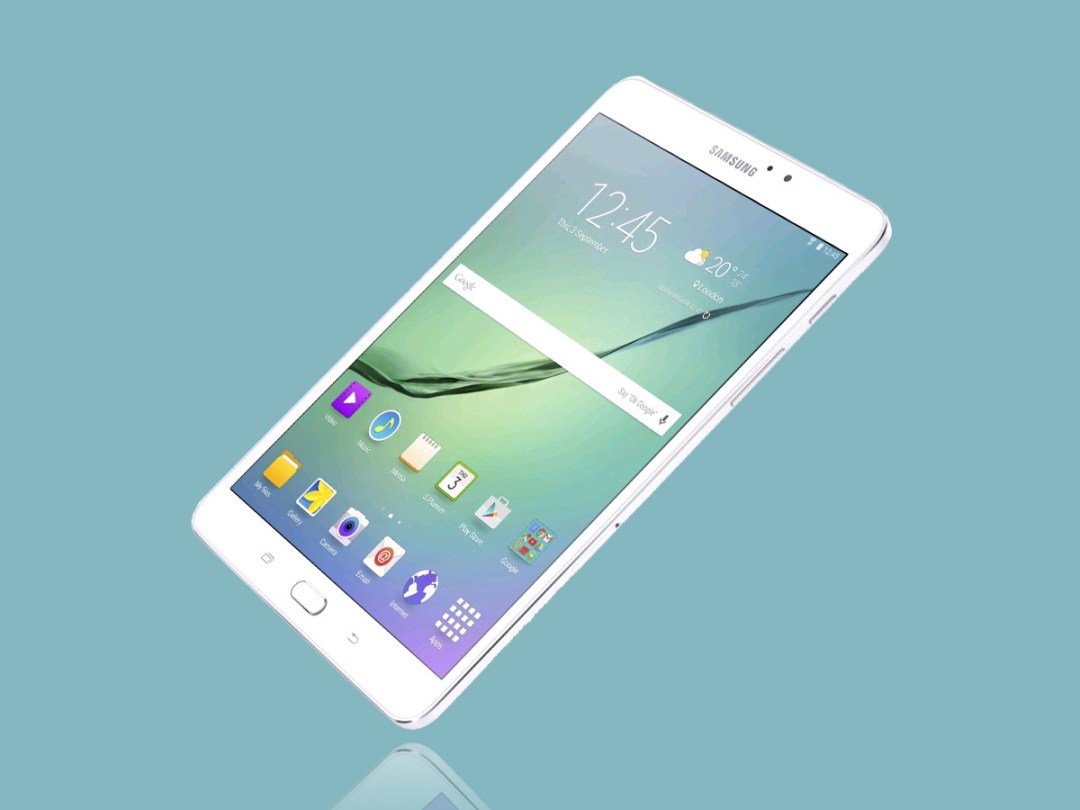 Samsung's Galaxy Tab S2 9.7 is one of the finest Android tablets you can buy right now. Ultra­thin, ultra­light and in possession of a beautiful, Retina-­matching AMOLED screen, it's one seriously fantastic slate.
Its pint­-sized sibling, the Galaxy Tab S2 8.0, is even more loveable though.
Provided you can put up with the 1.7-­inch reduction in screen size, the smaller Tab S2 is just as speedy as the larger model, a little lighter and easier to hold one­handed, while being about £80 less expensive. Like Apple's iPad Mini 4, it gives you almost the same experience as the flagship model while ditching a significant amount of the weight and the expense. Sounds like a winner, right?
Trimmed down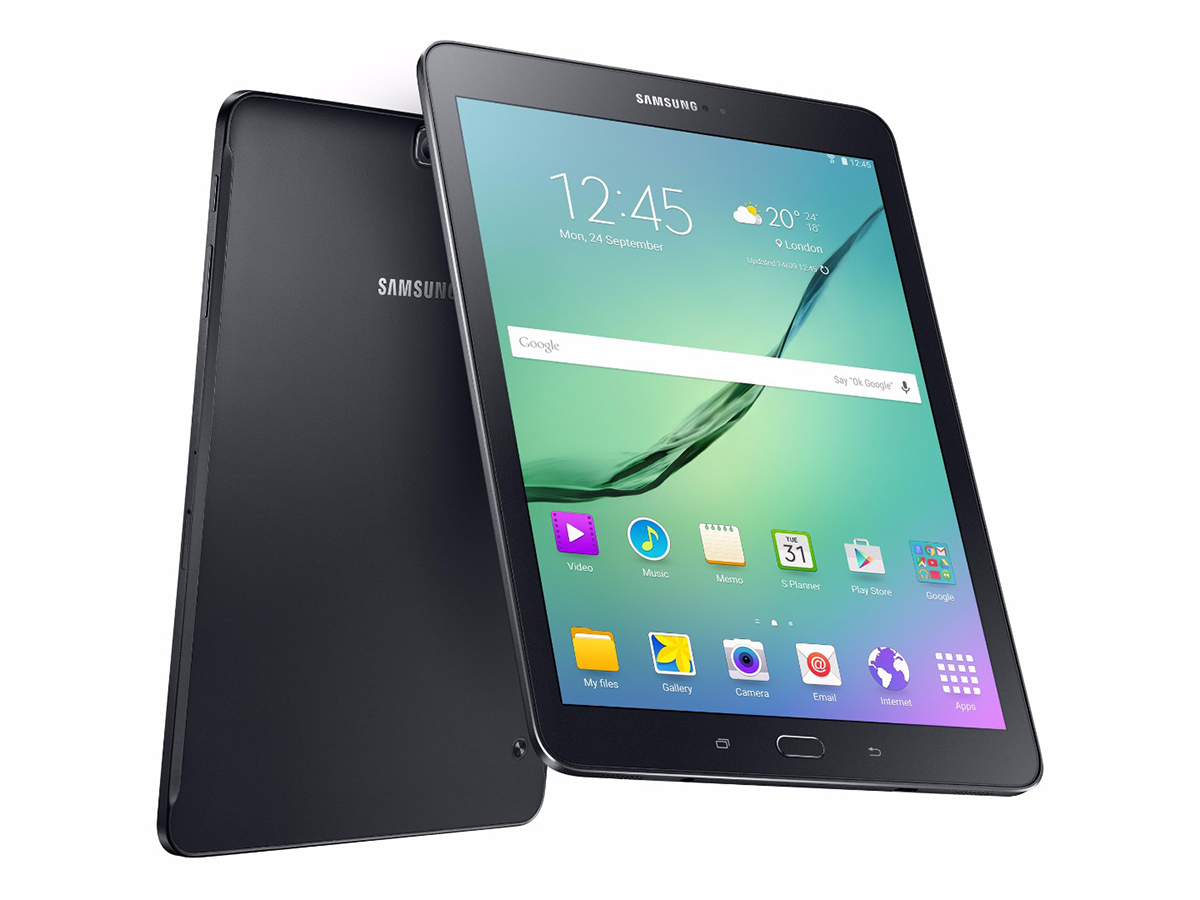 This Tab S2 is an impressively svelte device. It's just 5.6mm thick and weighs an almost unnoticeable 265g, making it nearly 125g lighter than the already featherweight Galaxy Tab S2 9.7. Samsung's smaller S2 is also thinner and lighter than the iPad Mini 4, at 6.1mm thick and 298.8g in weight.
Like its larger cousin, the Tab S2 8.0 has had a reduction in screen size from the previous generation from 8.4­-inches down to 8 ­but that's not really a problem. That's plenty of real estate for binging on Master of None or boshing your way through some Last Horizon. It's only when you're browsing really busy websites or running productivity apps that this S2's screen size might cramp your style.
Meanwhile, you get a beautifully well­-balanced tablet that you can happily hold one-­handed while standing on the bus.
Despite that lightweight build­ quality and the overall feel hasn't suffered. The front is all tough Gorilla Glass, the sides are metallic and even the plastic rear feels solid. I've encountered thicker tablets that flex a whole lot more when twisted, so the smaller Tab S2 should have a decent working life ahead of it.
Bold and razor sharp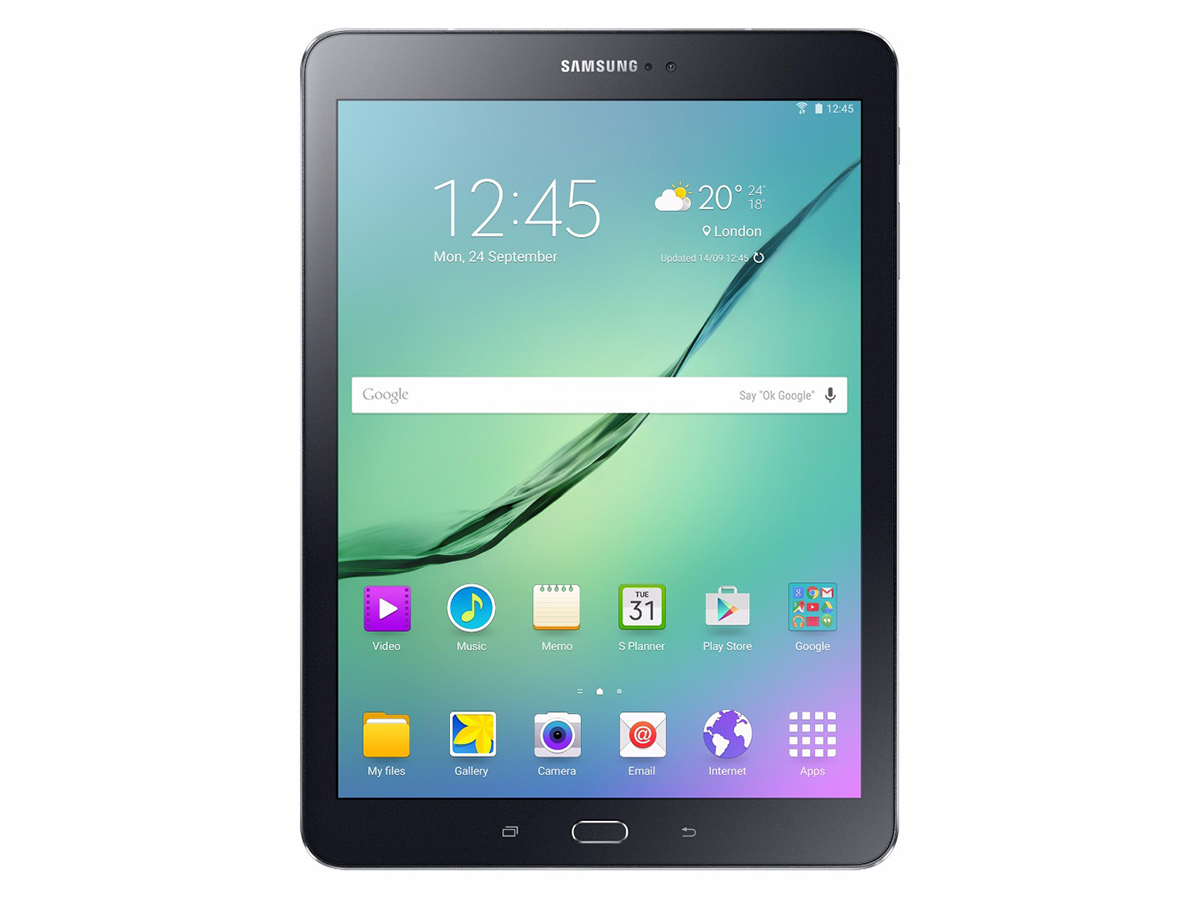 As well as being well­-sized, the Tab S2 8.0's screen is an absolute belter. The AMOLED display goes insanely bright, to the extent that you're happy to ratchet it down a notch to cut down on the glare. It's really crisp, contrast is fantastic and colours are as vibrant as they come.
This 8-­inch screen size and 2048 x 1536 resolution is exactly a match for the latest iPad Mini, while the same goes for the 320ppi pixel density. Text looks crisp with beautifully smooth edges. Photos burst with detail, while 1440p HD video footage looks staggeringly good.
If you're looking for natural, accurate colours, the iPad Mini 4 still has the edge. If you want punch, clarity and big, bold presentation, you'll struggle to find anything better than this.
We wish we could say the same about this tablet's sound. It's not bad – it's clear and there's a reasonable amount of welly – but there's precious little at the low­ end and it all gets a bit brash further up. It's fine for a bit of casual catch-­up TV, but if you want to make the most of your music and movies, plug some headphones in.
The Same Software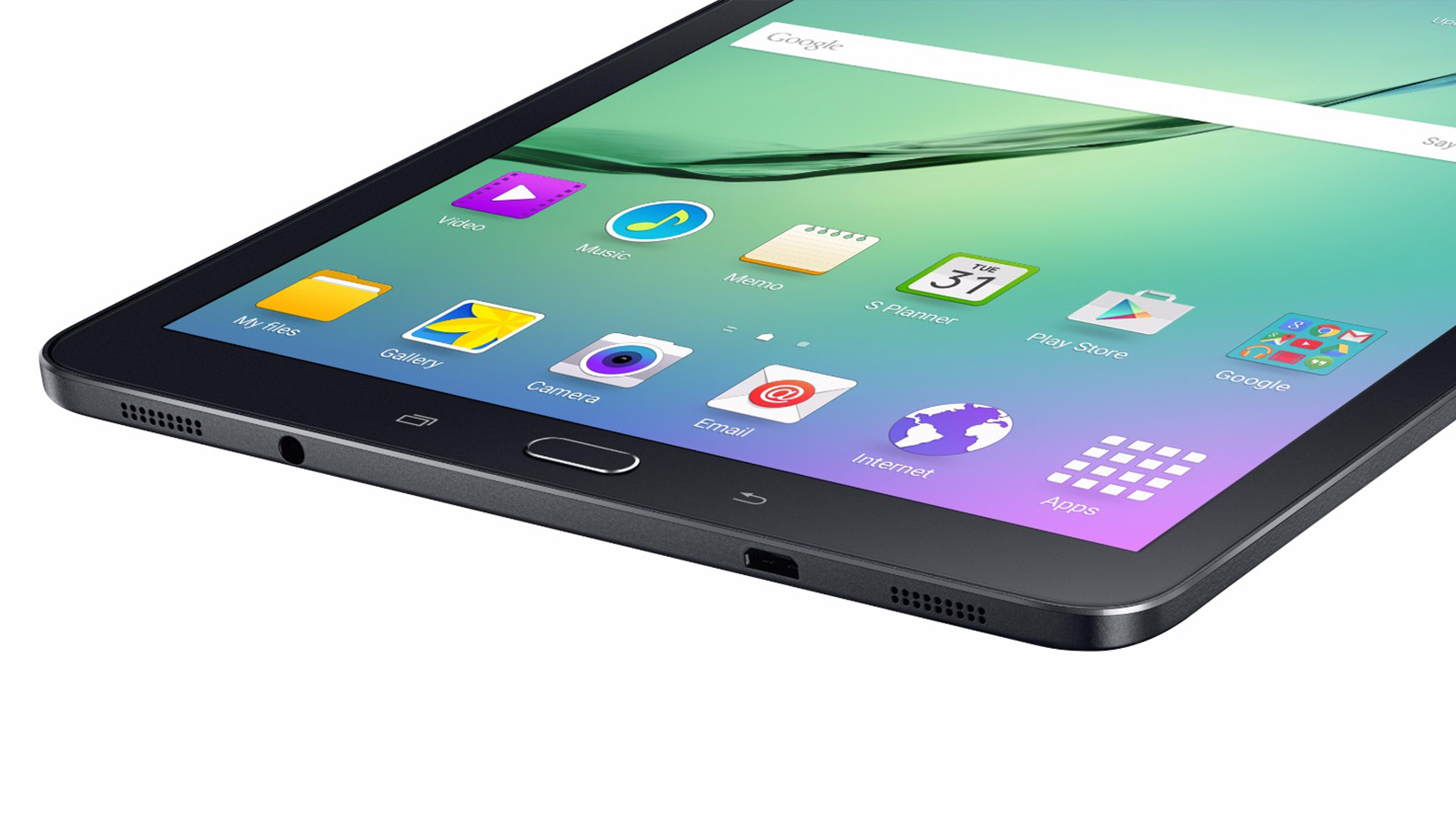 In terms of software, the Tab S2 8.0 plays things exactly the same as the 9.7­in model. That means Samsung's usual TouchWiz reskin, which often promotes of Samsung's own apps over Google's. That said, you also get Microsoft's Office apps for free and a multi­window feature.
Plus, it's not too much hassle to download Gmail, Photos and Chrome in place of Samsung's less functional alternatives. Most of the bundled apps are optional gift downloads, so you can install as many or as few of them as you fancy. You can even ditch TouchWiz for another launcher should you prefer.
TouchWiz's split­screen Pop Up Window feature is particularly useful though, allowing you to run certain apps in a split­screen view. By default the apps take up one half of the display each, but you can easily slide the dividing line upwards and downwards to give one more or less. It doesn't work with every app and it's not quite as useful for productivity on the 8-incher's smaller screen, but it's still a boon for your sense of self-­importance when you can shop for Christmas presents and fire off few work­related emails at the same time.
No shortage of speed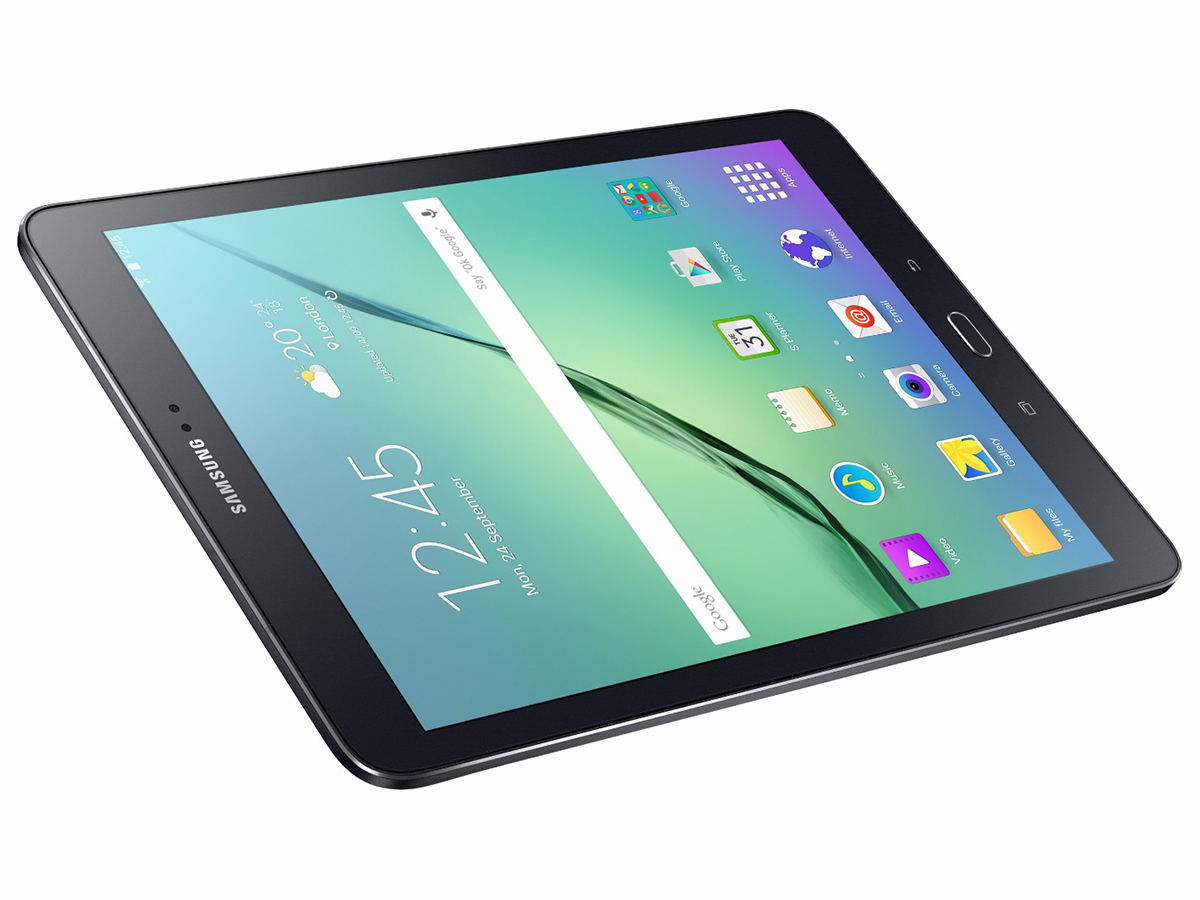 To help with this kind multitasking, the Tab S2 8.0 rocks a Samsung Exynos 5433 processor with ARM Mali T760 GPU and 3GB of DDR3 RAM ­just like the Tab S2 9.7. The processor is the same chip as you'll find in Samsung's Galaxy S6 smartphone, and it's just as impressive here as it is there. With a Geekbench 3 score of 4291 it's actually a little faster than the Tab S2 and significantly faster than the iPad Mini 4, with 3103.
It feels it too. Apps launch and switch instantaneously, and you never feel it lag or pause during everyday use.
Throw some games on the screen, and the Tab S2 8.0 won't let you down. Unkilled, the latest zombie­blaster from the makers of Dead Trigger, runs incredibly smoothly with an impressive range of console­quality effects. And while the Samsung doesn't score as highly as, say, the Tegra K1­powered Nexus 9 in synthetic 3D benchmarks like GFXBench or 3DMark, it still hands in a good performance.
In other words, going small doesn't mean giving up on any horsepower.
Happy snapping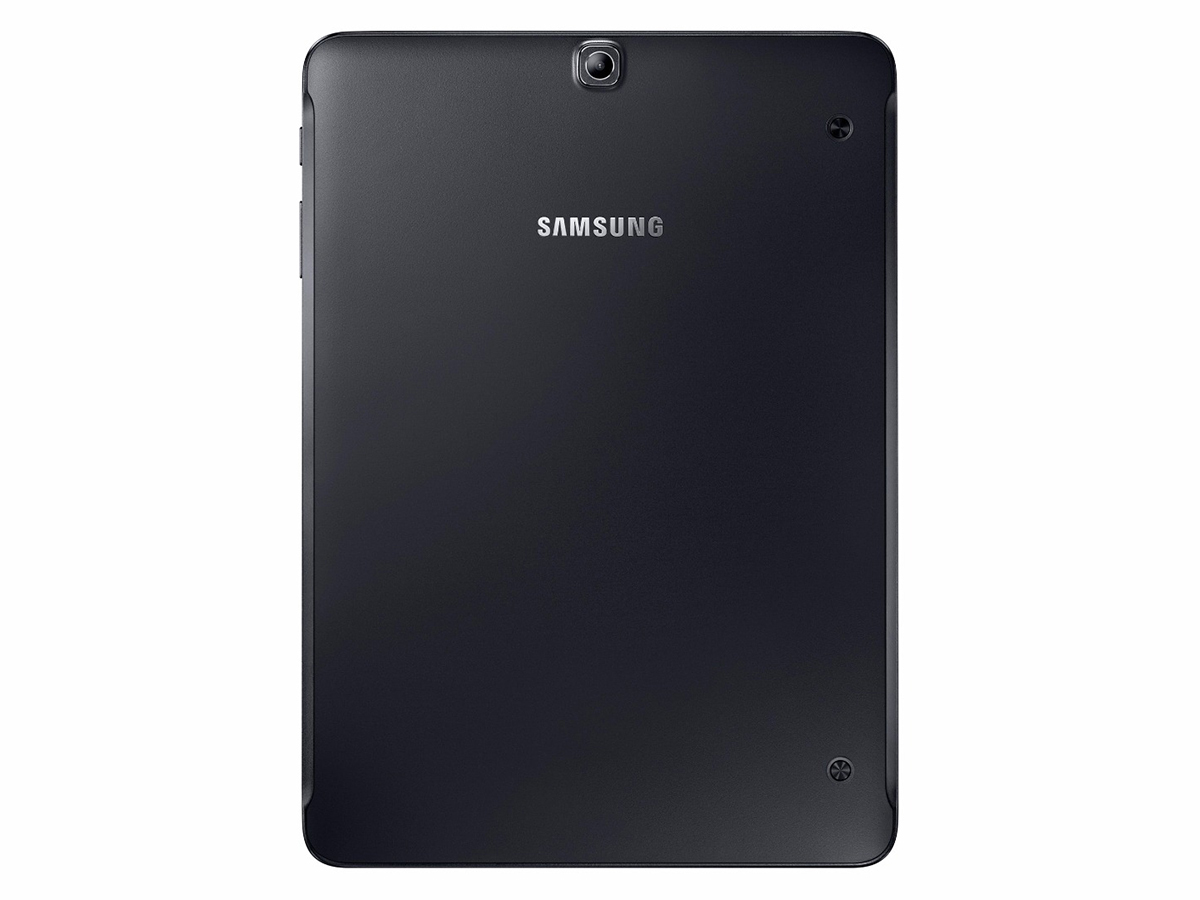 The smaller Tab S2 also has the same 8MP rear camera and 2.1MP front camera as its larger incarnation, with a super­speedy f/1.9 aperture lens. We were impressed by the combination then and we're impressed with it now.
You can get really nice, sharp, detailed pictures in normal lighting and even in low light, with the colours looking really vibrant both on and off the AMOLED screen. If you're absolutely hell­bent on waving a tablet around at the nation's landmarks or irritating fellow event­goers, this is the tablet to do it with. After all, the 18% decrease in size might mean an 18% drop in your chances of getting physically abused for acting like a clown.
Short in size, long in life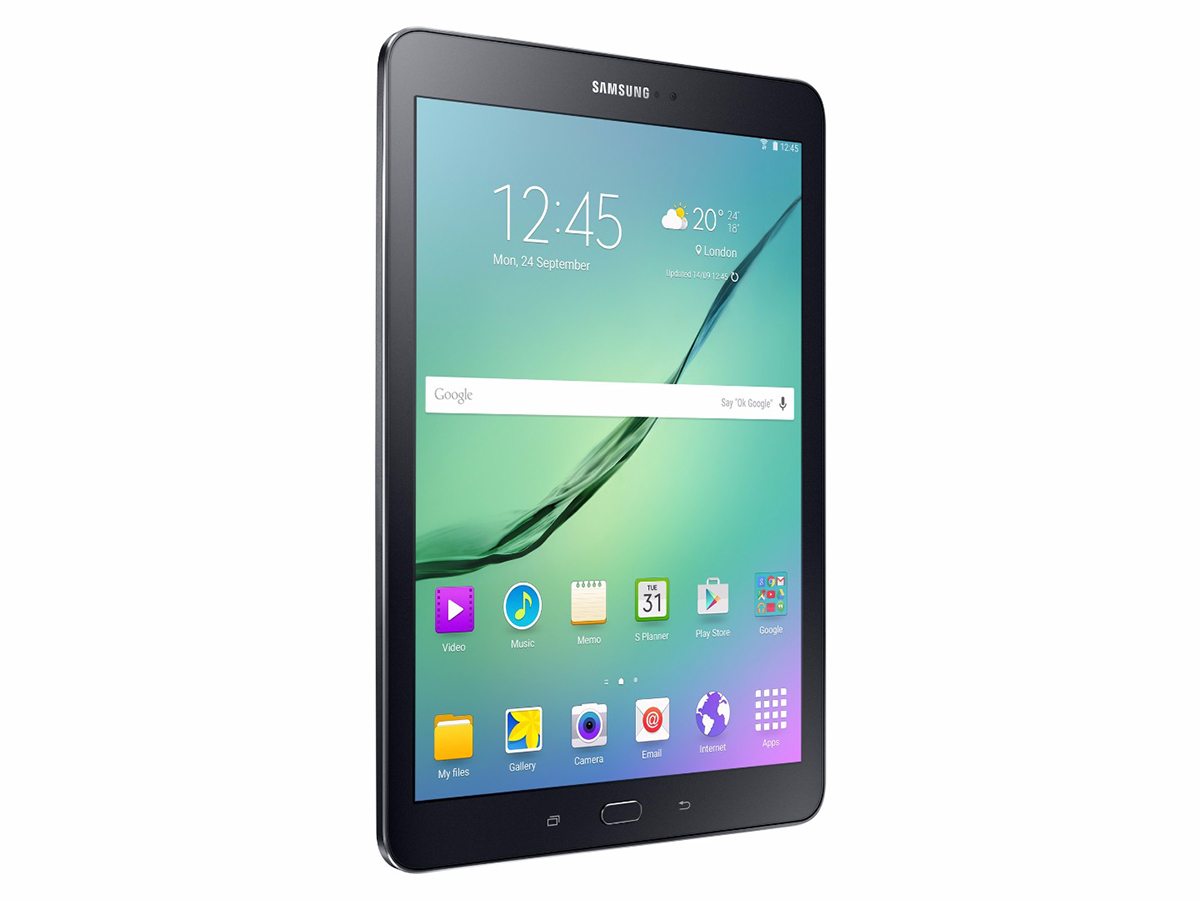 Given the Tab S2 8.0 has a significantly smaller battery than its larger 5870mAh cousin, we weren't expecting a gret amount of stamina from it. Refreshingly, the 8-incher's 4000mAh battery surprised us with nearly thirteen hours of video playback from a charge. That's not quite as much as the iPad Mini 4, but it's still great by Android tablet standards.
In everyday use the Tab S2 8.0 will easily last a weekend of action as long as you don't hammer games and video relentlessly, and it doesn't seem to drop much charge overnight.
Extra space
At £319 the Tab S2 8 is priced to compete with the iPad Mini 4, but it has one advantage: where the basic Mini 4 ships with a miserly 16GB of storage, the Tab S2 8.0 comes with 32GB, 25.1GB of which is available for use.
Better still, there's a microSD card slot, so you can have extra storage for media and data, plus apps should Samsung roll out Marshmallow for its latest Galaxy Tabs.
Connectivity is equal to the bigger model, with dual­band 802.11ac Wi­Fi, GPS and GLONASS location sensors, Wi­Fi direct screen mirroring and Bluetooth 4.1. The 8-­incher also shares the 9.7-­incher's fingerprint scanner. Oddly, we found it worked more effectively and consistently for sign­in on this model – maybe we just handled the registration process better this time around.
Samsung Galaxy Tab S2 8.0 verdict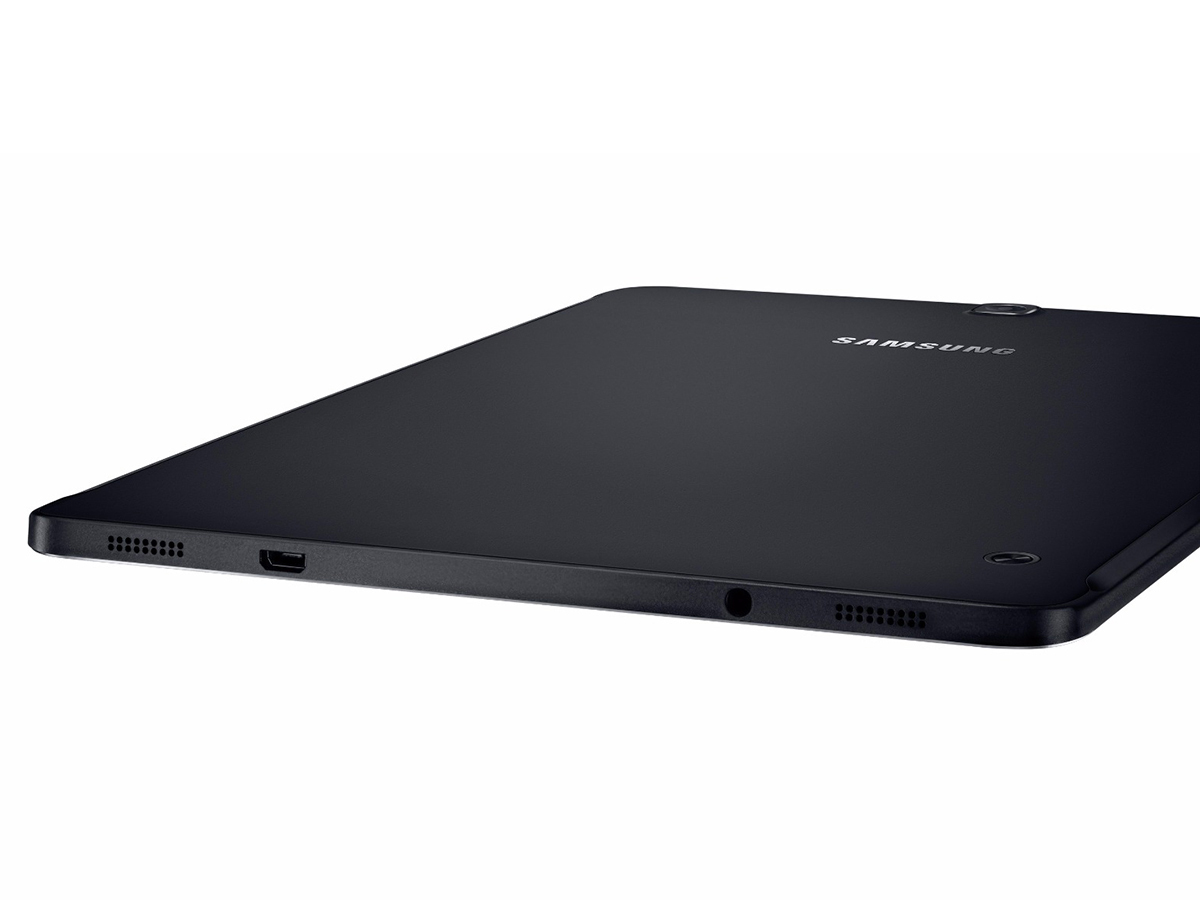 We're big fans of the Tab S2 8.0. It brings you all the great features of its bigger brother, but in a smaller, even lighter form design. If screen size matters, then the Tab S2 9.7­ gives you a bigger picture. Nevertheless, the 8-­inch model is great for reading books and magazines, playing games and watching movies while being just that little bit easier to brandish.
For our money, this is the best of the small ­screen Android tablets and a really strong rival to the iPad Mini 4. If you'd rather go Android than iOS, this is the mini Android slate to buy.
Tech specs
| | |
| --- | --- |
| Screen | 8­inch 2,048 x 1,536 |
| Processor | Exynos 5433 Octa­core (4×1.9GHz, 4×1.3GHz) |
| RAM | 3GB |
| Battery | 4000mAh |
| Camera | 8MP rear (1080p video), 2.1MP front |
| Dimensions | 134.8 x 198.6 x 5.6mm |
| Weight | 265g |
| Memory | 32GB (expandable with up to 128GB microSD) |
Stuff Says…
The best of the small­ Android tablets, with a fantastic display, loads of power and excellent battery life.
Good Stuff
Ultra-portable size
Pin-sharp screen
13 hour battery life