Range Rover Evoque Convertible first drive review
All-terrain soft top that ain't just for the summer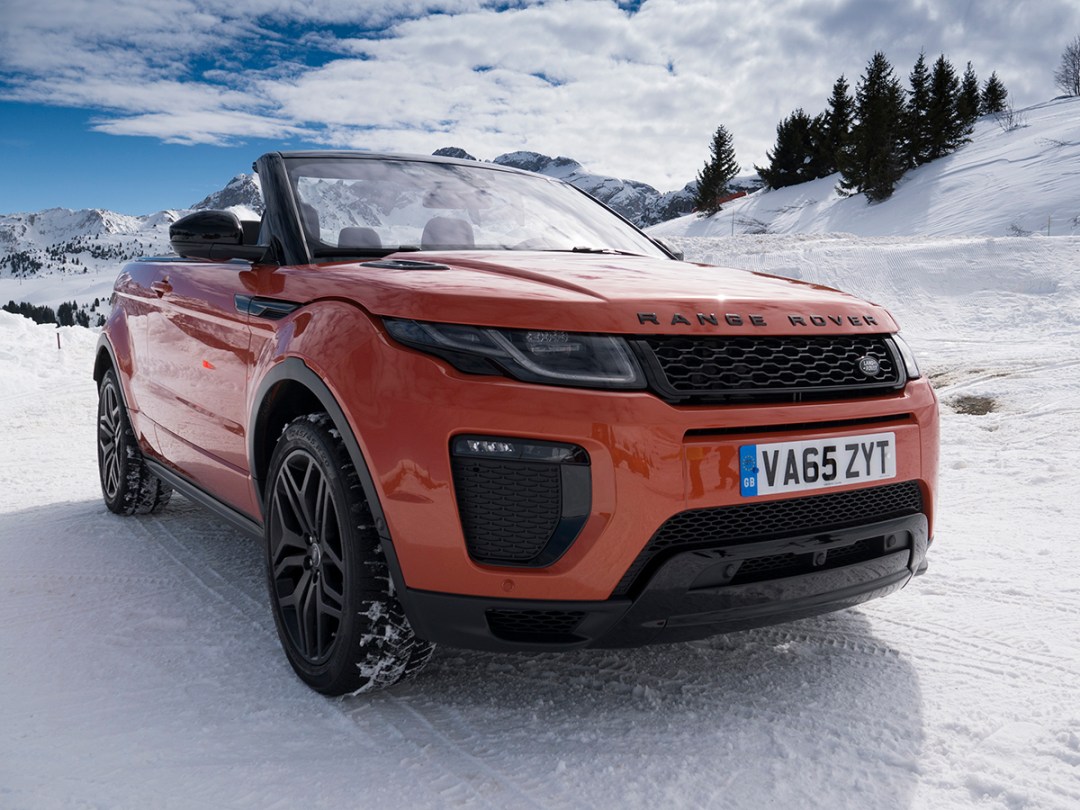 Convertible cars are great in the summer months, but don't get a lot of use once winter rolls around. Not the Range Rover Evoque.
Land Rover calls it the first truly capable convertible, one that doesn't go into the garage in October and hibernate until Spring.
The Evoque is good for 365 days of driving, whatever the weather or terrain. It might have a soft top now, but off-road adventures won't be a problem.
To prove that the Evoque is up for anything you can throw at it, we trekked to the French Alps to see how it copes when the going gets tough – or rather when the snow starts falling.
Even back in 2012 when it was just a concept, the Evoque convertible demanded attention, and that's still true now that you can get behind the wheel of the real thing.
Whether you've got the ebony black folding roof up or down, the convertible is unmistakable as an evolution of the standard Evoque. Land Rover hasn't made any compromise in terms of styling.
That means you get the same high waistline, same eye-catching profile and same aggressive details as the hard top. It's been put through the same rigorous off-road tests too, meaning you can scale 45-degree gradients, tilt to 35 degrees, and wade through water that's up to 500mm deep.
Orange is the new black
Whether you opt for the 2-litre petrol or 2-litre diesel engine, the Evoque Convertible isn't a quick car. The petrol hits 60mph in 8.6sec, while the diesel takes 10.3. Instead, this is a car to be seen in, rather than for getting somewhere quickly.
Land Rover had been running the media launch for two weeks when I showed up, but we still managed to turn heads on our trips up and through the mountains.