Panasonic Lumix GH4 4K camera review
Its 4K recording might grab the headlines, but the GH4 is more than that - it's Panasonic's finest all-round camera yet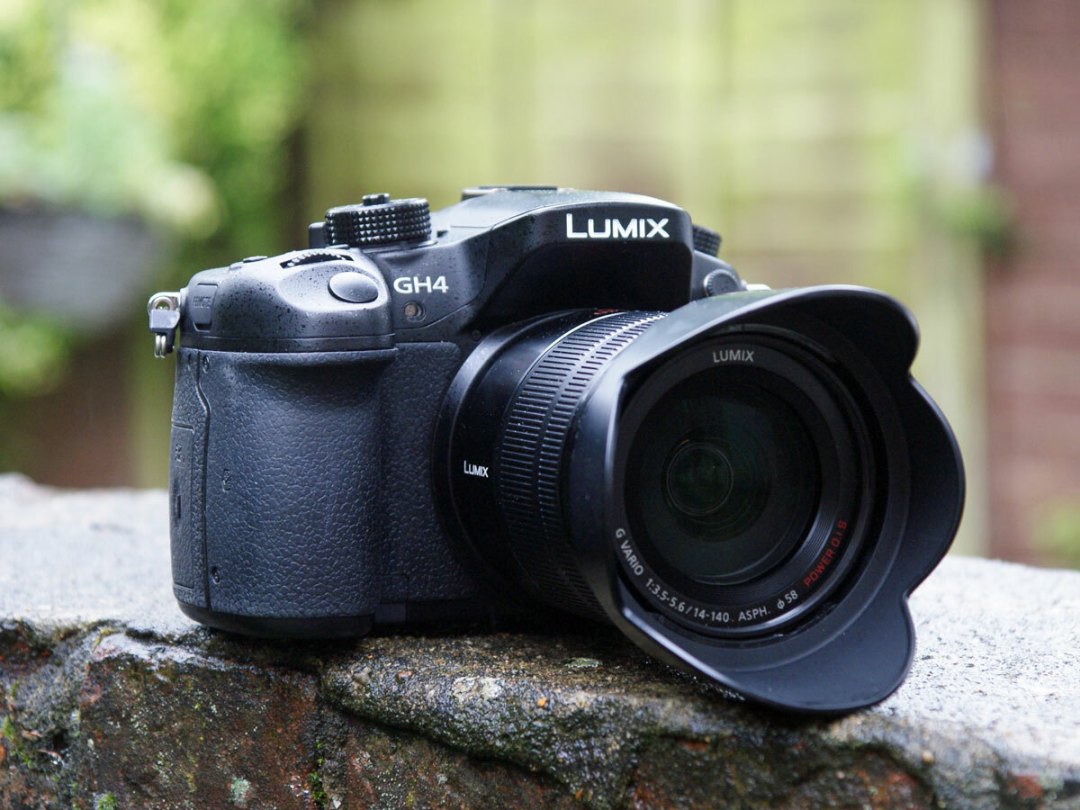 The Panasonic GH4 is the first mirrorless camera on the market to record 4K footage straight out of the box, and that's the feature that shouts the loudest – but this isn't some one-trick pony.
In fact, it's Panasonic's best mirrorless camera yet, and would be even if that fancy 4K sticker wasn't on the box.
Big in Japan (and everywhere else)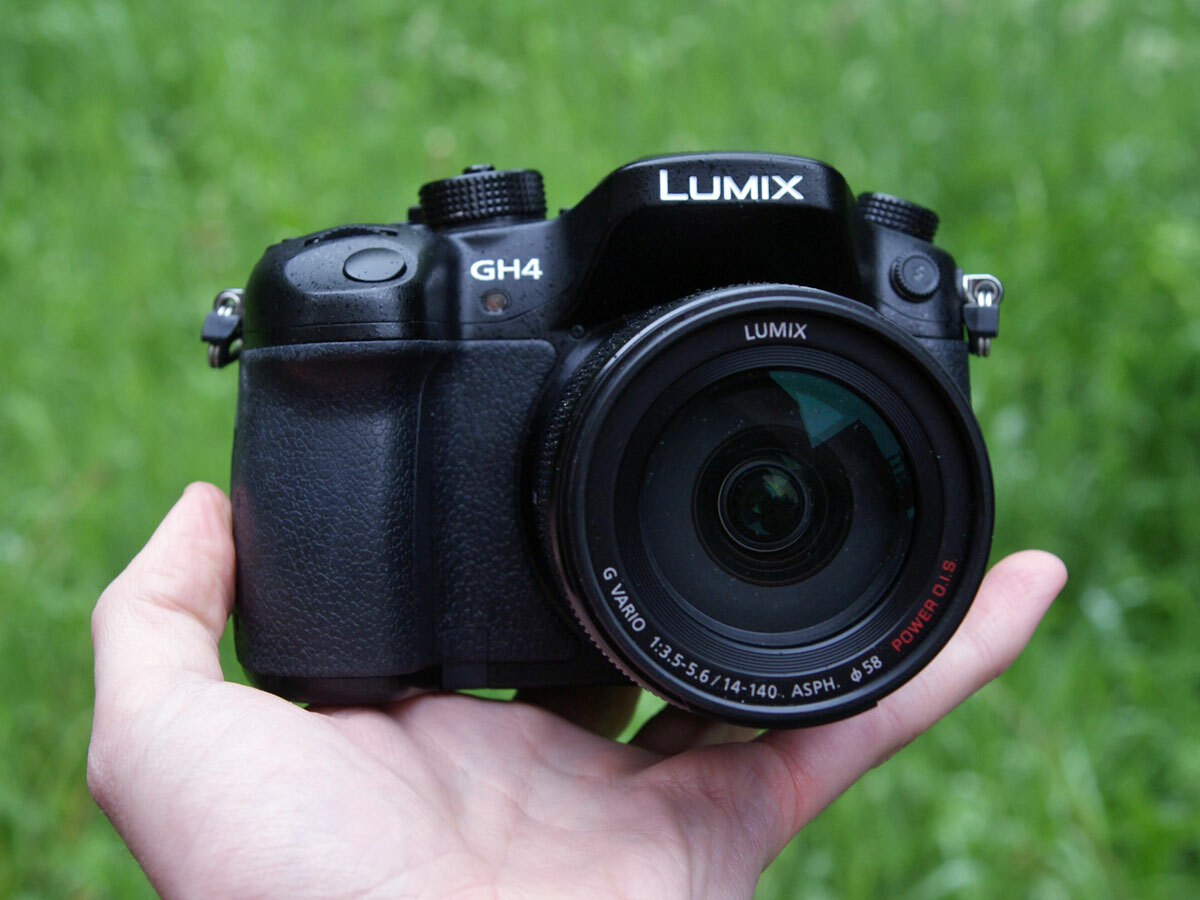 The GH4 is certainly one of the biggest and heftiest mirrorless interchangeable lens cameras around. In fact, it's about the size of a standard DSLR, albeit a lot tougher: its magnesium alloy body will withstand almost anything you throw at it, and every joint, dial and button is sealed against water and dust. Don't go dropping it in the bath or anything, but taking it out on a rainy day is absolutely fine.
Despite the size and weight, it feels comfy and secure in your hand thanks to the chunky moulded grip. The majority of buttons and dials are either large or protrude out far enough that they're easy to get to too. Overall, the GH4's big body doesn't really feel like a bad move by Panasonic: this is pitched at professional and enthusiast photographers, most of whom will be used to much bulkier gear.
Get the OLED out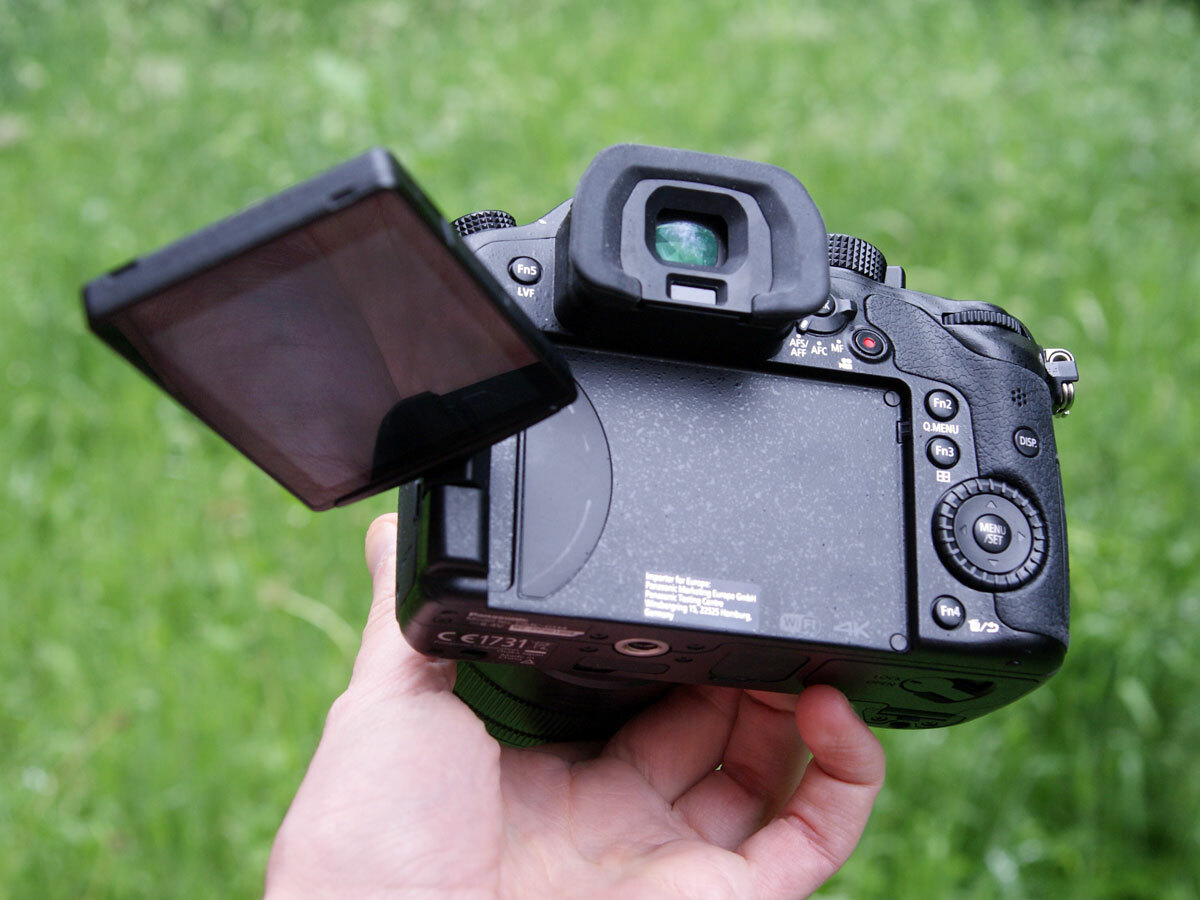 The GH4 has an OLED screen and an OLED electronic viewfinder, and both are excellent. The EVF isn't up to the (truly stellar) standards of the Sony A7R – there's still the feeling that you're looking at a screen and not through the lens itself – but it's still one of the biggest, brightest, clearest and speediest we've seen. There's only a little lag when you move the camera, and when you adjust settings everything is previewed live in the EVF.
The 3in screen works in much the same way, and is a pull-out-and-tilt model that lets you easily frame images even with the camera held high above your head or at your waist. It's bright, detailed and low lag – oh, and touch-sensitive, too. With the amount of physical controls on offer, you probably won't need to use this capability often, but it can be handy for quickly setting the autofocus point.
READ MORE: Sony A7R review
Packed with features both useful and otherwise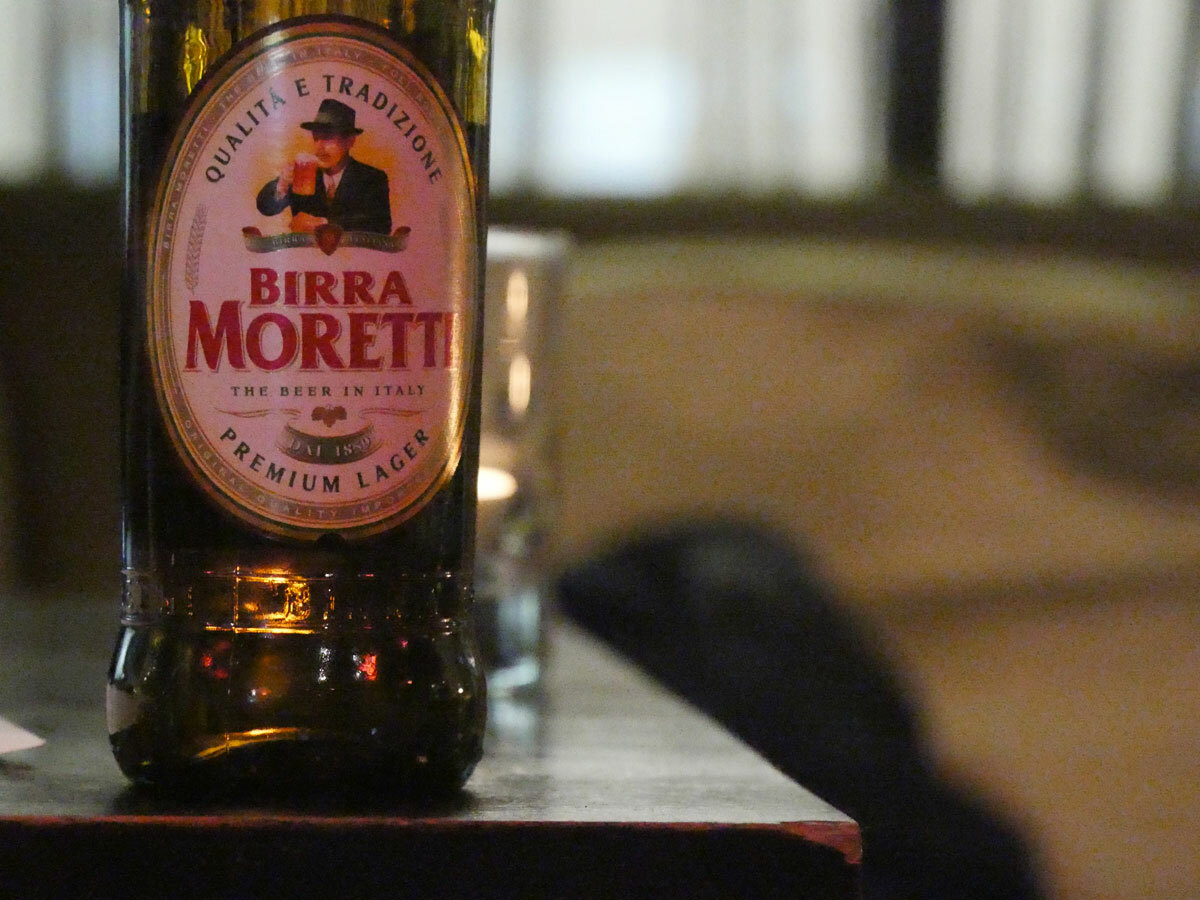 Wi-Fi and NFC are de rigeuer for higher-end cameras at the moment, and the GH4 leaps aboard this bandwagon. The idea is that you simply tap your NFC-enabled phone on the side of the GH4 and it'll swiftly establish a Wi-Fi connection, allowing you to control the camera functions through Panasonic's Image App. After ten minutes of trying this to no avail, we gave up – the connection started, but always stalled halfway. Sadly, this is typical of Wi-Fi equipped cameras at the moment – the end result isn't worth the fuss and frustration. Other connection options include QR code and manual.
Also, as a possible consequence of the sheer amount of power needed to handle 4K video recording, the GH4 has one of the beefiest image processors of any camera around. Called the Venus Engine, it features a quad-core CPU that, as well as allowing 4K, makes vast improvements to noise reduction and picture quality. The GH4 can shoot up to ISO 25600 and, while the results are noisy (see the image above), they are usable – mighty impressive considering the insane sensitivity level at which they're being taken.
Panasonic Lumix GH4 tech specs
Sensor – 16MP Live MOS
ISO range – 100-25600
Lens mount – Micro Four Thirds
Viewfinder – 2,359,000 dot OLED
Screen – 3in 1,036,000 dot OLED
Video formats – AVCHD, MP4, MOV
Video resolution – 3840 x 2160 4K, 1080p, 720p
Connectivity – Wi-Fi, NFC, miniHDMI, GPS
Dimensions – 132.9 x 93.4 x 83.9mm
Weight – 560g (body only)
Very pretty pictures
As mentioned above, the GH4's ability to shoot relatively noise-free at high ISO is a huge boost to its low light chops, and in all other ways it's a hugely capable stills camera.
We can't say we're quite as taken with its all-round picture quality in the same way as we were with the similarly-priced Sony A7R (the Sony's full-frame sensor makes a big difference, we feel), and it doesn't autofocus quite as quickly either, but on the whole its sharpness, noise control, speed and colour reproduction are all in the upper echelons of what we've seen from mirrorless cameras. This isn't a camera that'll let you down when it comes to image quality.
READ MORE: Olympus OM-D E-M1 review
UHD video quality
But what of its video? And in particular, its 4K performance? Well, there's really nothing to directly compare the GH4 to in this respect, as no other consumer camera we've reviewed can record 4K video, just a handful of smartphones, and unsurprisingly the GH4 stomps all over them when it comes to video quality.
Its 4K video is super-sharp, packed with lovely rich colour and supremely smooth and sharp motion – there's no hint of blur. It's also excellent with 1080p and 720p video. The GH4 offers more format options than most mirrorless cameras: you can record in MP4, AVCHD or MOV, at a variety of resolutions and frame rates.
READ MORE: Stuff's Guide to Photography: What is bokeh – and how do I get it?
Panasonic Lumix GH4 verdict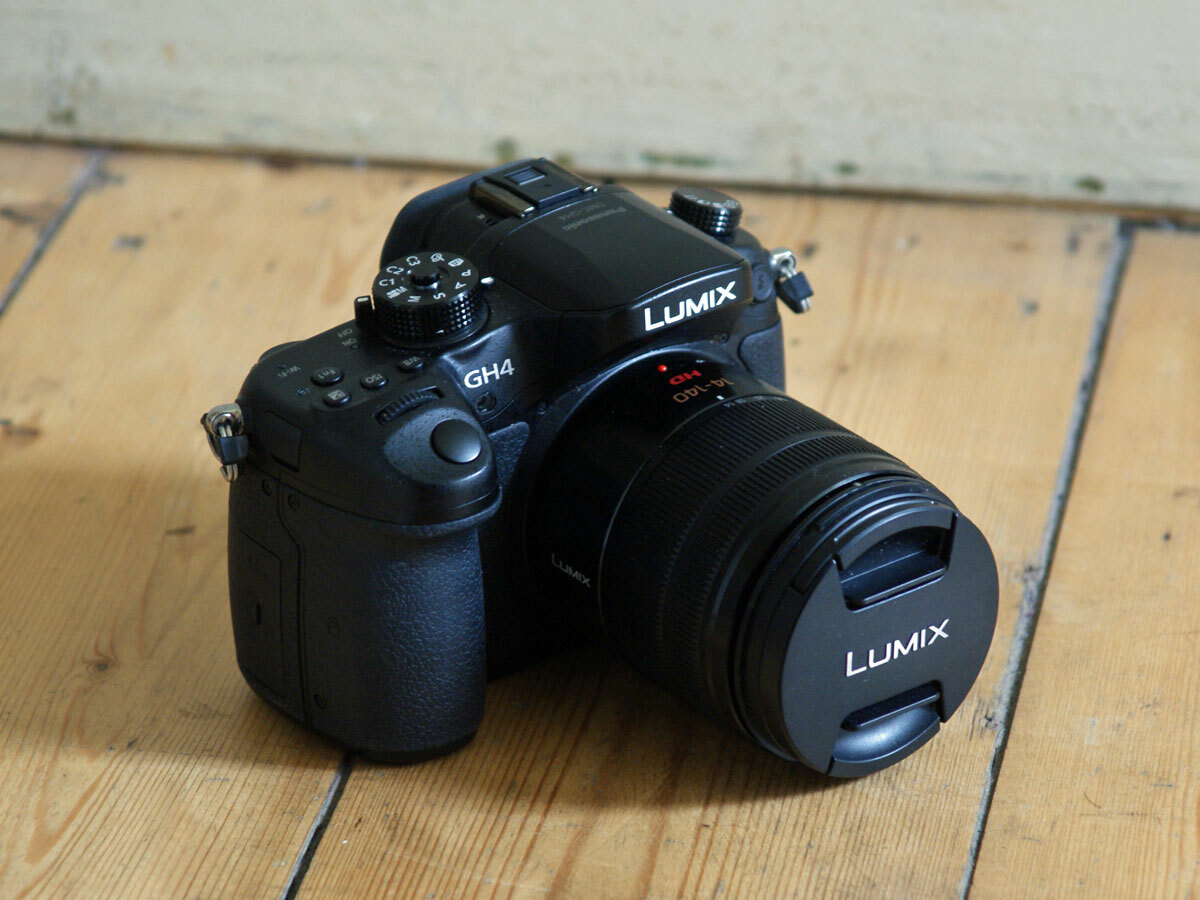 The GH4 is pitched as a professional-quality camera and, while it might not unseat the top-end DSLRs from Nikon and Canon in the hearts and hands of people who make their living from photography, it's certainly the most enthusiast-friendly of Panasonic's Micro Four Thirds cameras thus far.
Build quality is superb, autofocus is fast and accurate, still image quality is among the best that we've seen from a mirrorless camera and video quality? Well, we reckon that is the best we've seen from a mirrorless camera.
It's not cheap, and it's not particularly compact, but if you're looking for a versatile, hardy camera to accompany you on and document your travels through both stills and video, we can think of few better choices.
READ MORE: The 10 best system cameras in the world right now
Stuff Says…
Fantastic video performance and tank-like build quality make this the go-to high-end CSC for amateur movie makers
Good Stuff
Good high ISO performance
Superb 4K video capture
Quick, accurate autofocus
Great viewfinder and screen
Tough, weatherproof body
Bad Stuff
Large by mirrorless standards
Pricey