Nokia G50 review
Budget 5G that's compromise-free?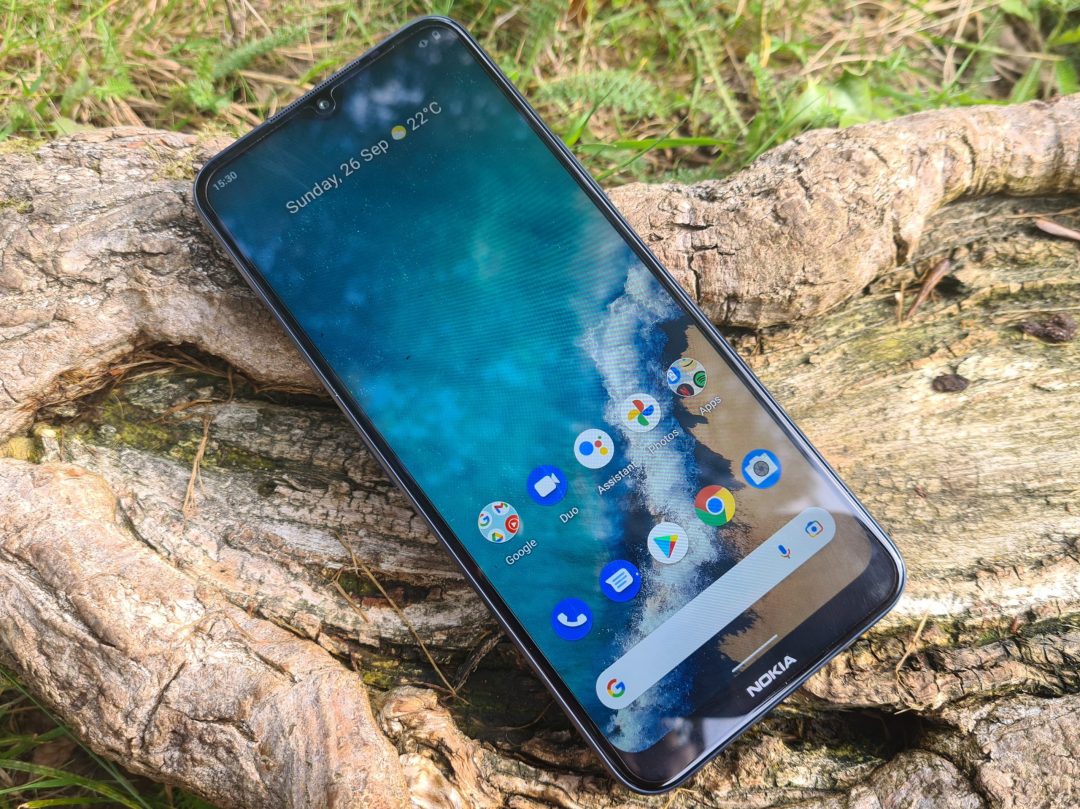 So you feel the need for speed, but lack the kind of cash to blow on even a mid-range 5G smartphone? Up until recently, the fastest mobile data was the exclusive domain of flagship handsets, but that barrier for entry has now dropped like a stone.
The Nokia G50 is the latest to take a stab at affordable 5G, narrowly sneaking under the £200 barrier. It makes a few hardware concessions to do so, but importantly finds room in the budget for a simply massive screen and an equally giant battery to keep you juiced up while on the move.
After all, there's little point in a super-quick connection if you're not using it to stream video, download apps and save photos to the cloud every time you step out of the house.
NOKIA G50 DESIGN & FEATURES: PALM-STRETCHER
There's little to distinguish the G50 from Nokia's other recent efforts – which is no bad thing, considering this is one of the cheapest.
The entire front is dominated by the huge display, with slim bezels on all four sides, albeit not quite as skinny as you'll spot in more expensive phones. There's a teardrop notch for the selfie camera, rather than a hole punch, and the whole thing is made from plastic rather than glass. So far, so on the money.
Around back, the circular camera bump neatly hides three separate sensors, and the frosted finish does a great job at hiding fingerprints. The power button sits within easy reach on the right side, pulling double duty as a fingerprint scanner that's quick to recognise your digits. You have to stretch a little to reach the volume buttons above it, though.
A dedicated button for Google Assistant on the left side is a welcome addition, along with USB-C port for charging and a 3.5mm headphone port for wired audio.
Get one in your hand and it's immediately obvious the G50 is a hefty thing; at 220g you're not going to miss it riding in your pocket. Put that down to the colossal battery lurking beneath the screen.
DISPLAY & SOUND: SIZE MATTERS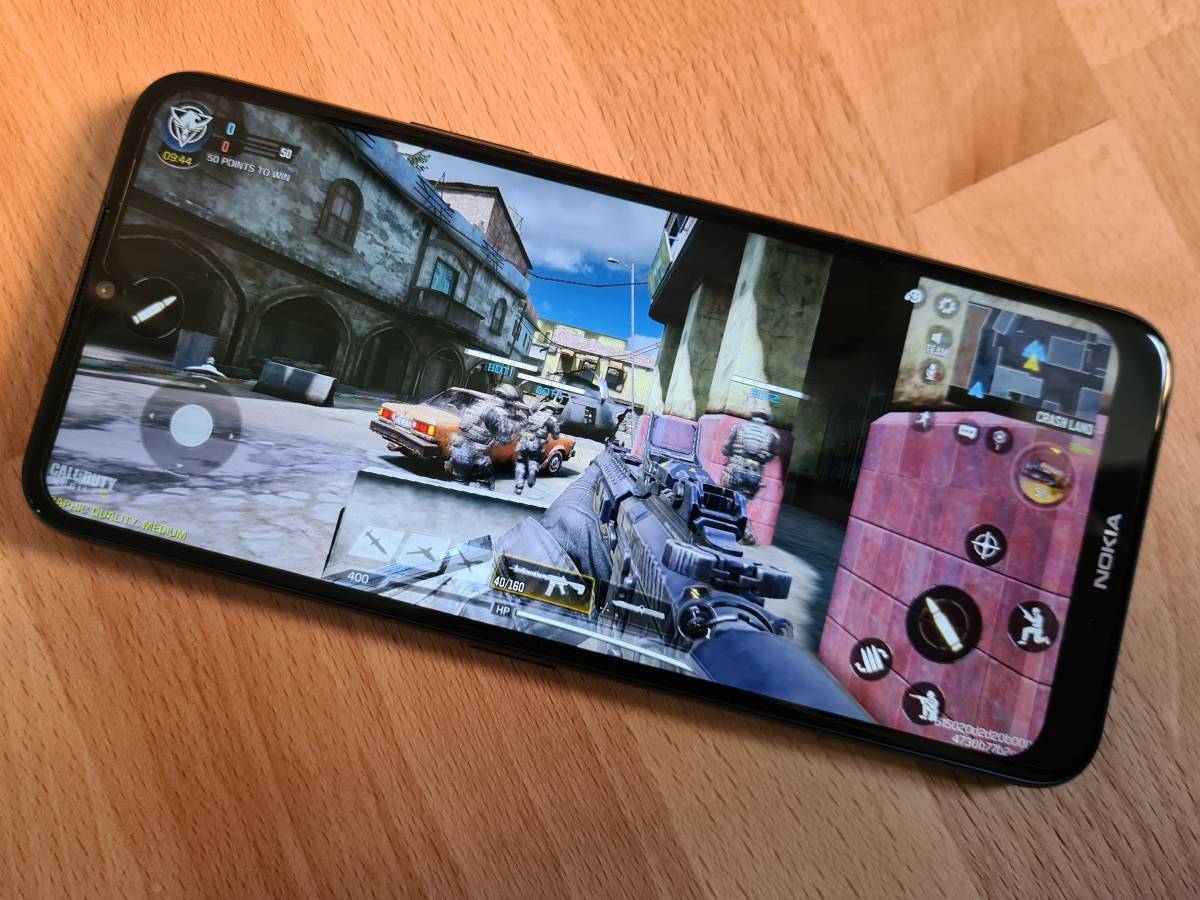 If value was measured in screen inches, the G50 would be off the charts. At 6.82in, it's comfortably larger than flagship phones costing five times the price, including Samsung's Galaxy S21 Ultra.
It might be big, but the LCD panel itself isn't all that clever. Resolution is a lowly HD+ (720p with a few extra pixels to make up the 19.5:9 aspect ratio) and refresh rate is locked at 60Hz. The identically-priced Motorola Moto G50 has a 90Hz panel which makes for a far smoother user experience.
Even so, Nokia's effort is still a dab hand at on-the-go video binging, with ample brightness and natural-looking colours. The tiny teardrop camera notch doesn't distract from what's happening onscreen,and contrast is decent enough for a budget LCD panel. Viewing angles are nothing spectacular though, and the wide aspect ratio means you can expect a lot of content to have black bars at the sides. If size is your biggest concern, the G50 won't disappoint – it just won't impress in other areas like a pricier OLED phone might.
With a single down-firing speaker, the audio experience isn't all that special. Music begins to sound harsh and overly sibilant when you really crank the volume, and there's absolutely no bass to speak of. At least there's a 3.5mm port, so you can plug in a pair of earphones without messing around with dongles.
CAMERA: BOX-TICKER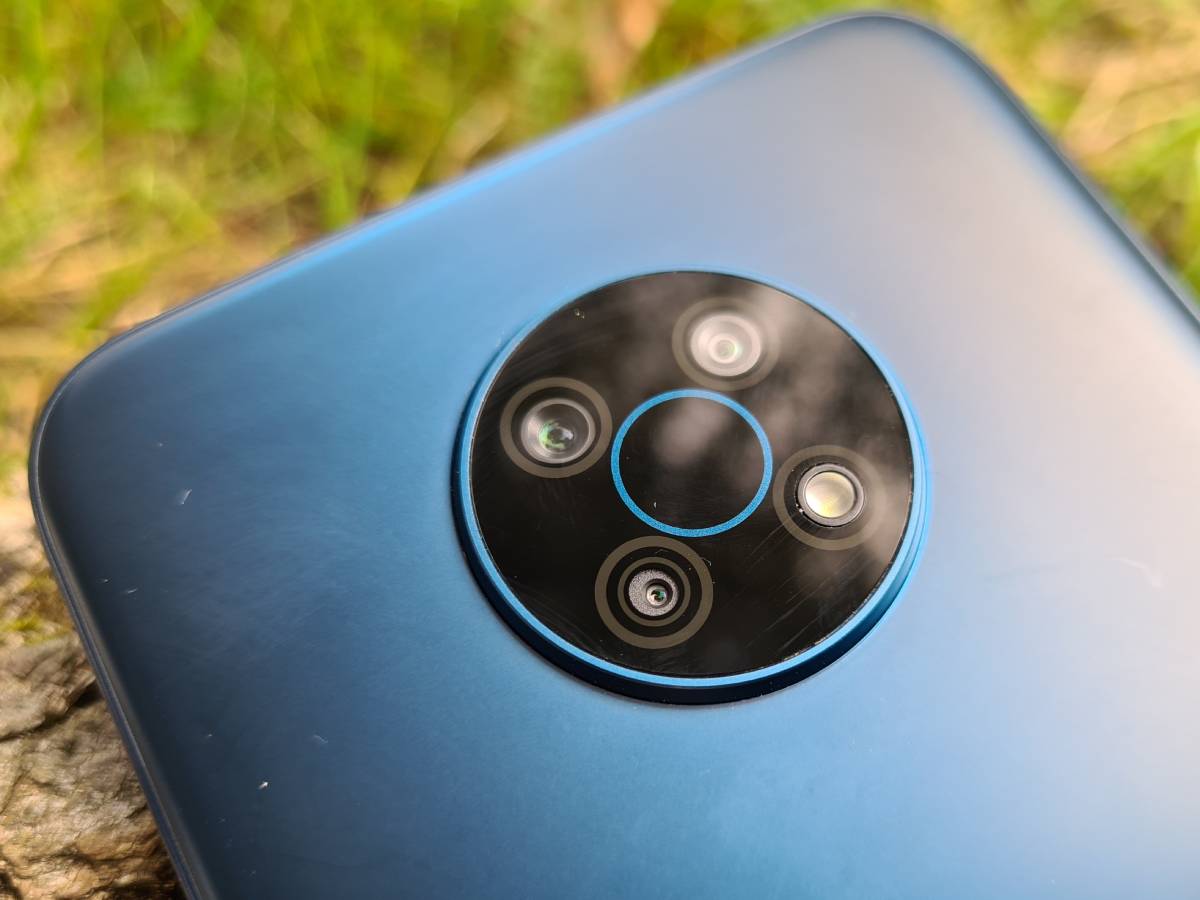 The trend for phones with multiple camera sensors regardless of price range continues unabated here, and not necessarily for the better.
The G50's secondary ultrawide snapper makes do with a 5MP pixel count, while the third sensor drops even further to 2MP, and is dedicated to depth sensing. Given software-based portrait modes are perfectly usable at this price, we reckon Nokia might have been better ditching the depth camera altogether.
The ultrawide isn't especially detailed, even in good light, and becomes very grainy as conditions get dimmer. There's not a very pronounced fisheye effect, so shots are fairly distortion-free, but with no autofocus you have to take care if you want to get the best from it.
Detail isn't an issue for the main snapper, which uses pixel binning to create 12MP snaps from its 48MP sensor. Even fine-grain textures like grass, foliage and brickwork are maintained, with definition only dropping off when you zoom right into a captured image. Autofocus isn't especially fast, but still helps ensure your photos are as crisp as possible.
Where it struggles is exposure and saturation, often producing flat-looking images with muted colours. HDR isn't always able to rescue bright skies, leaving them looking dull. Indoor scenes fare better than outdoor ones, as long as they are well-lit, as low-light performance is unremarkable. An overall average showing for an affordable phone.
PERFORMANCE: LIFE IN THE SLOW LANE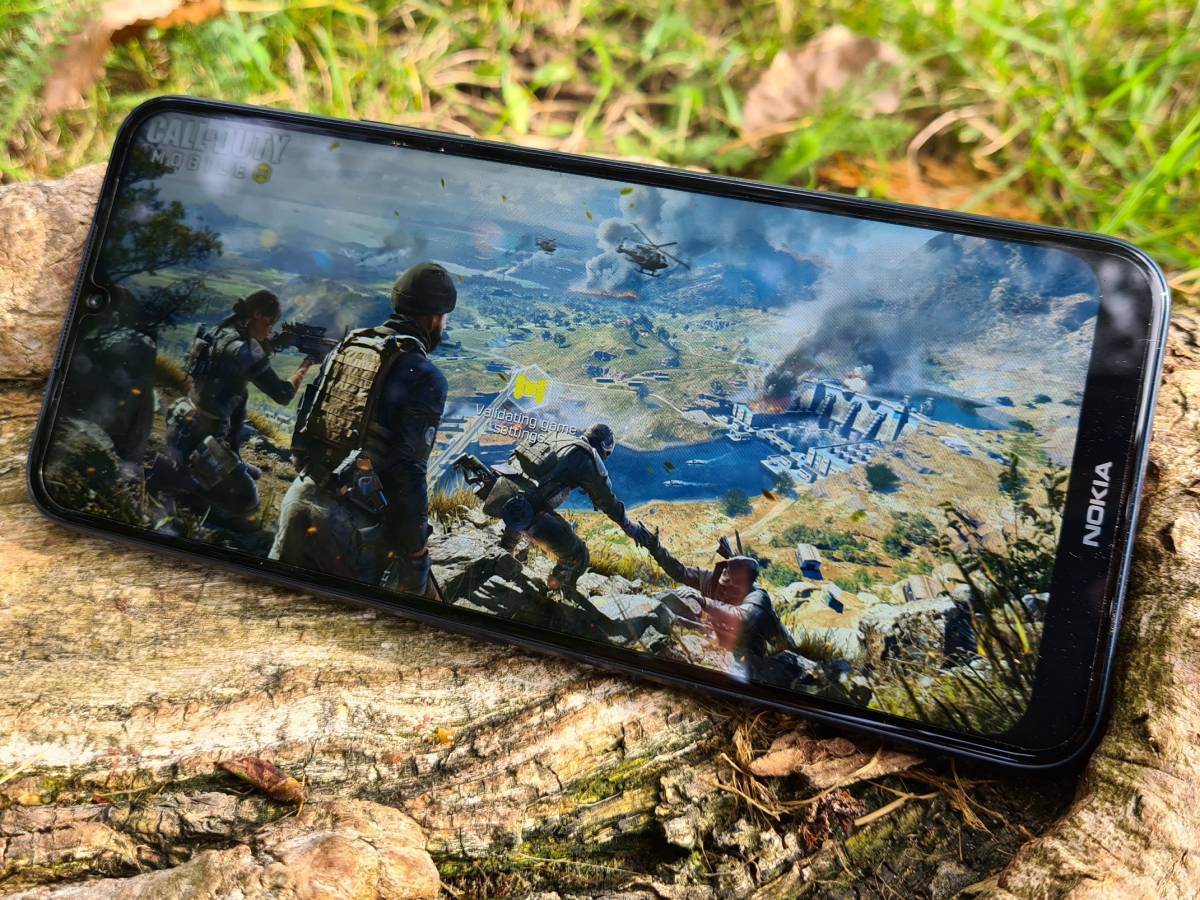 Not having to pay a premium for 5G support gives the G50 a real reason for being, letting you download and stream far quicker than 4G as long as you're on the right network and in an area with coverage.
Don't think being 5G-friendly guarantees epic performance elsewhere, though. With an entry-grade Qualcomm Snapdragon 480 doing the heavy lifting, the G50 was never going to feel especially snappy. Opening apps can take a second or two, homescreen animations aren't always the smoothest, and there can even be a wait for the onscreen keyboard to appear after tapping a text box. With only 4GB of RAM onboard, you can also expect apps to regularly need to reload when trying to multitask.
Given the price, this showing isn't exactly a deal-breaker, and as long as you keep your expectations in check, the G50 is still perfectly usable for most everyday tasks. Mobile gamers shouldn't be too disappointed either: Call of Duty Mobile defaults to High graphics settings and is perfectly playable, even with a bit of stuttering as a map first loads.
OS & SOFTWARE: BARE ESSENTIALS
It certainly helps that Nokia has fully committed to Google's Android One initiative, meaning the G50 lands with an OS free from CPU-sapping custom icons, unwanted skins and bloatware.
There are a few preinstalled apps, but these are largely ones you'd probably download anyway (Netflix, Spotify, Amazon shopping). The only questionable inclusion is ExpressVPN, and that can be uninstalled with a few taps. Otherwise it's Google all the way.
That leaves a good three quarters of the phone's 64GB built-in storage available to you out of the box, which should be plenty for most people. For music addicts that need their entire collection with them at all times, there's microSD card support for adding more capacity later. The other benefit to Android One is future software support. Nokia has committed to at least two years of updates, and three years of security patches, so you're not in danger of the G50 becoming outdated any time soon. Expect Android 12 at a minimum, then.
BATTERY LIFE: AIN'T NO STOPPIN' ME NOW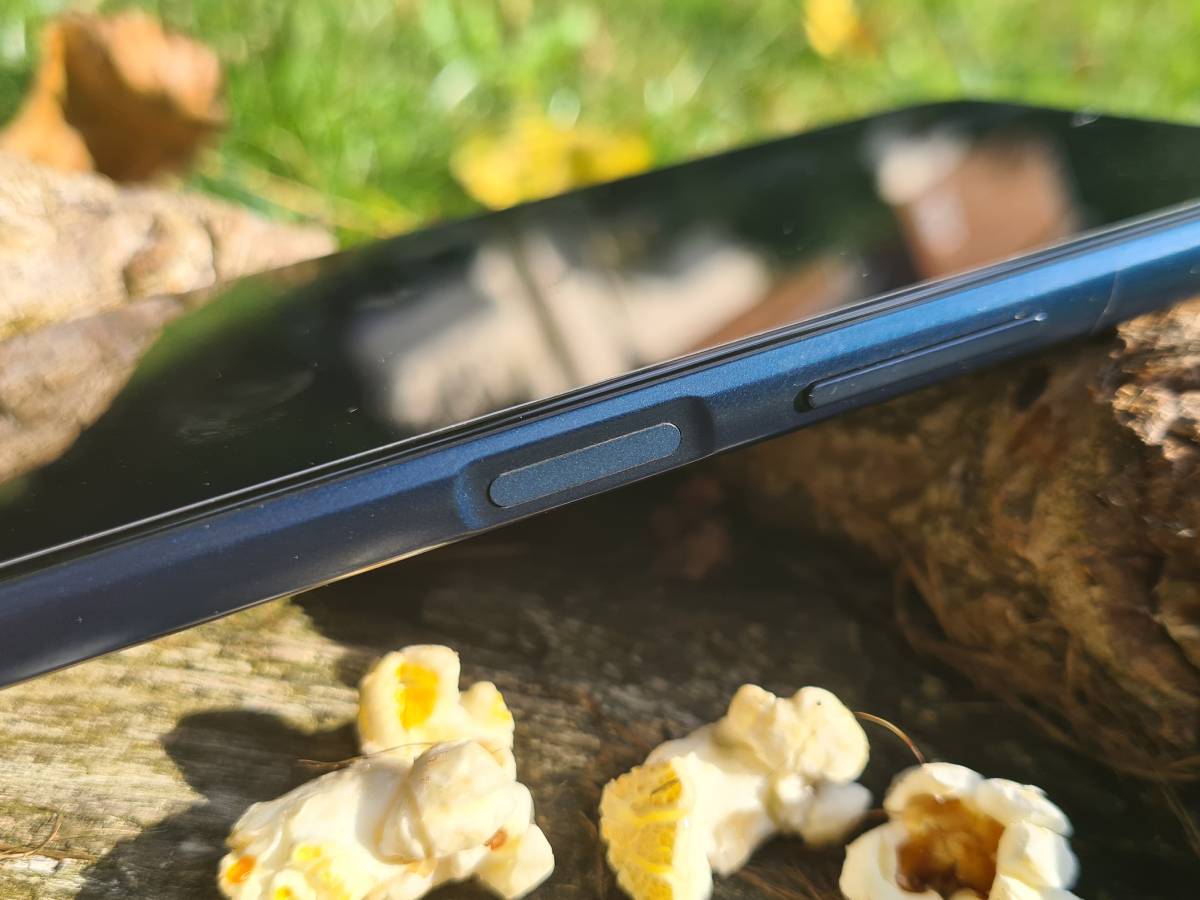 Combining a beefy 5000mAh battery with a fairly low-res screen and lower-end CPU is a surefire recipe for longevity, and the G50 doesn't disappoint.
In everyday use, we saw a comfortable day and a half between charges. Be careful with power-hungry apps and games and you'll manage a full 48 hours before it runs dry. That's a great showing, and better than you'll find in many more expensive handsets.
On the downside, the 18W adaptor included in the box isn't the quickest to refuel. You're looking at between two and three hours for a full charge – pretty sluggish now some rivals are managing to cut that down to under an hour with 60W charging.
Naturally, a phone this affordable also goes without snazzy extras like wireless charging.
Nokia G50 VERDICT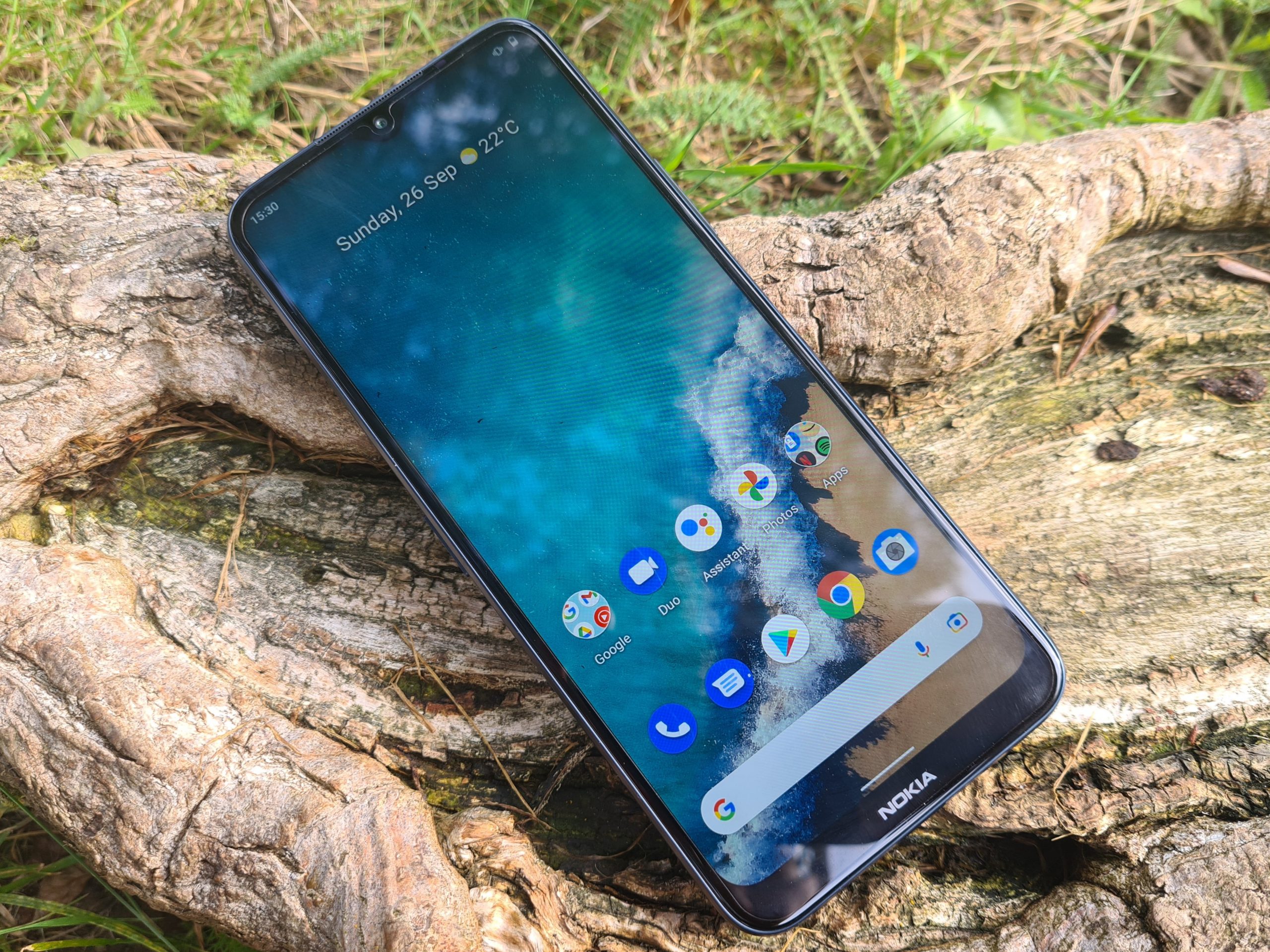 If you spend most of your phone time glued to Netflix or YouTube, the G50's giant screen is certain to please – and seeing how 5G SIM-only plans can be had from as little as a tenner a month, buffer-free viewing should be guaranteed.
Nokia's most affordable 5G handset is no speed demon, though, so anyone coming from an older flagship might be frustrated by the at times sluggish performance. Its multiple cameras are never going to blow you away, and for no extra outlay, the identically-named Motorola Moto G50 adds a 90Hz display into the mix.
If you're not fussed about 5G, you can find more CPU muscle for your money if you shop around the lesser-known Chinese brands like Poco, Realmi and Redmi.
They also have varying degrees of Android customisation, though – and more flexible commitment to software updates. The G50, on the other hand, should still be bang up to date in two years' time. Not too shabby for £200.
Tech specs
| | |
| --- | --- |
| SCREEN | 6.82in, 1560×720 LCD w/ teardrop notch |
| CPU | Qualcomm Snapdragon 480 octa-core |
| MEMORY | 4GB GB RAM |
| CAMERA | 48MP, f/1.8 w/ phase-detect AF, plus 5MP ultrawide, 2MP depth rear. 8MP front |
| STORAGE | 64GB on-board, microSD expansion |
| OPERATING SYSTEM | Android 11 |
| BATTERY | 5000mAh non-removable |
| DIMENSIONS | 174x78x8.9mm, 220g |
Stuff Says…
A big screen and 5G support make the G50 an ideal phone for stream fiends trying not to break the bank. It's not especially quick, and those cameras are merely OK, but it's still a lot of device for your cash.
Good Stuff
5G for very little outlay
Huge screen
Pure Android with guaranteed updates
Bad Stuff
Performance sluggish at times
Cameras only so-so
Strong competition at this price