Nokia 6260 review
The 6260 supports Java and is compatible with the majority of top mobile titles on the market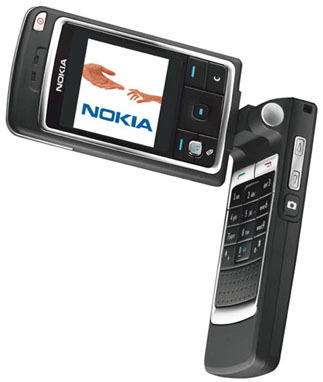 Nokia's first clamshell smartphone, the 6260, may only remind us of the N93 these days, but it was a versatile handset with a strong penchant for gaming in its day. 
With support for Java, the 6260 is compatible with the majority of top mobile titles on the market. On the move, the 6260's MP3 playback and built in FM radio give it extra entertainment points but it's only suited to basic gaming so can't challenge dedicated gamers for graphic and sonic ability. Nice try, though.
The 6260 certainly is game
Despite its hefty 3G-alike dimensions, Nokia hasn't squeezed a particularly large display into the 6260, preferring instead to range the soft keys and navigation controls below the 176×208-pixel screen. We'd have preferred a larger LCD…
Now all you need is a killer title. Might we suggest Star Wars Episode III: Revenge Of The Sith. It's a bit of a mouthful but it's a neat platformer that sees you armed with a Lightsaber taking on an army of clone troopers and various end-of-level bosses, including the suitably evil Count Dooku and Darth Sidious.
It might be a bit on the bulky side but its support for Java makes it an ideal candidate for a mobile gamer.