LG OLED55CX review
"Making the best a bit better (and a bit cheaper)"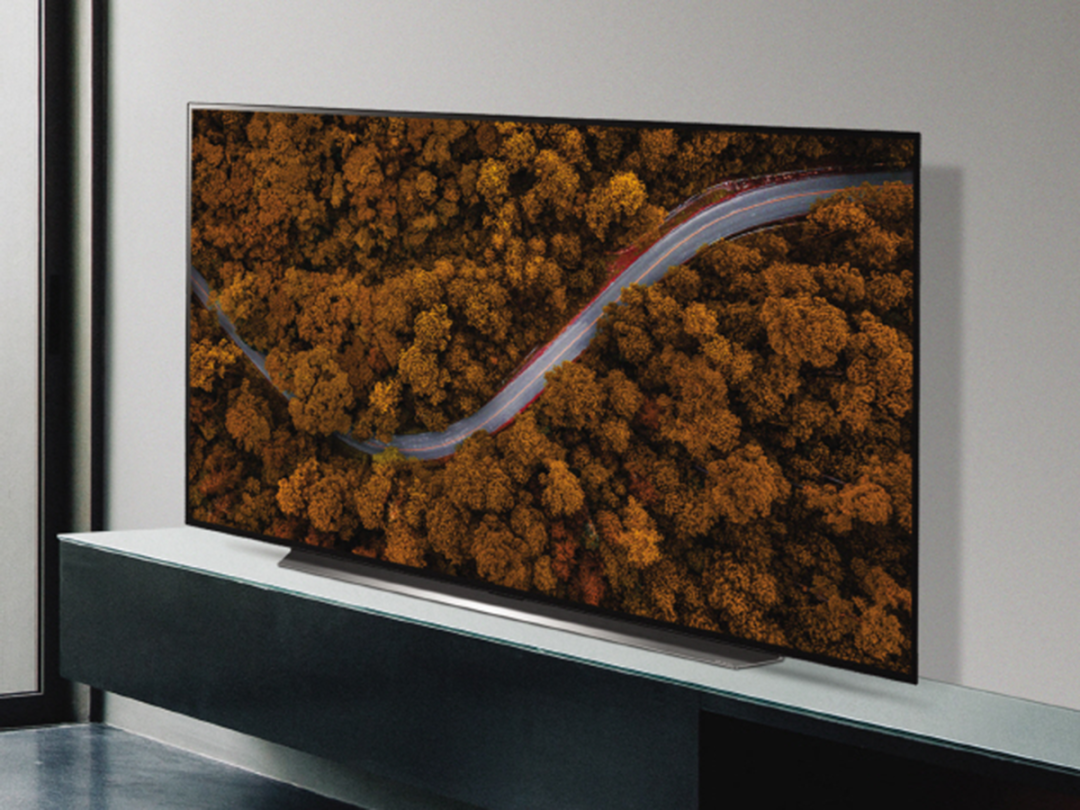 You don't follow up a classic by tearing up a winning formula and starting all over again. LG knows this as well as anyone – it's been turning out OLED TV ranges to critical acclaim and showroom success for seven or eight years now, and last year's C9 range was, without question, a classic. So, sensibly, the company is following it up very carefully indeed.
The CX range breaks some new ground, to be fair. For the very first time, LG is offering an authentically modest-sized OLED TV: the OLED48CX. Otherwise, though, it's OLED business as usual: this 55in model is joined by a 65in version and a 77in whopper too.
Aside from the smaller screen-size, though, there doesn't seem to be a lot of difference between the CX range and the C9 it replaces – although the CX is a little more affordable than the C9 was this time last year. Will that be enough to maintain LG's position as the mainstream OLED TV brand of choice?
Design and build: (Partially) hidden depths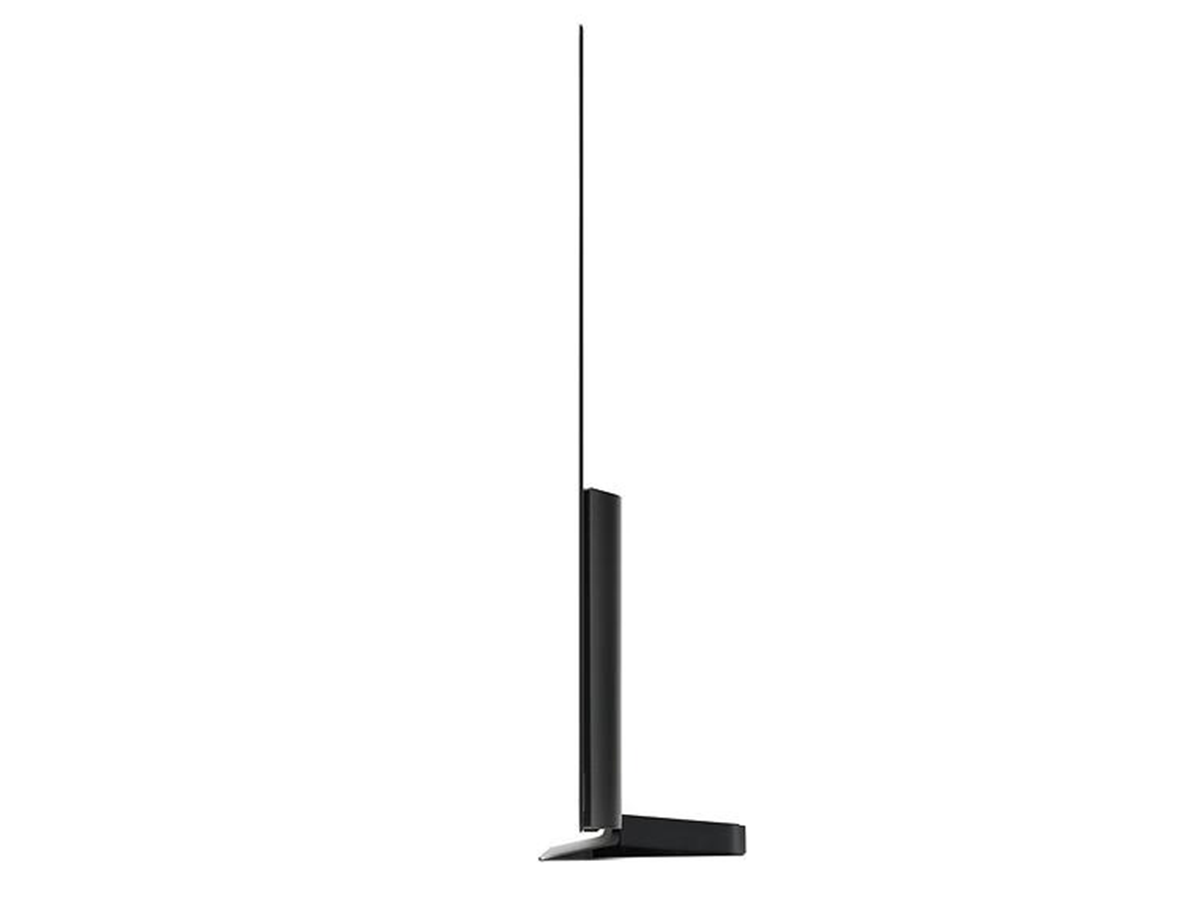 A TV can only be as slim as its deepest part, right? So while the LG OLED55CX is astonishingly skinny for most of its profile – just a couple of millimetres deep – its true depth is more like 47mm.
The lower part of the chassis houses all the LG's necessary electronics, connections, speakers and what-have-you – they have to go somewhere, of course, but it makes the LG look a bit like a supermodel wearing 18-hole Doc Martens.
Its chunky blade-style stand doesn't do anything to promote the idea of minimalism, either. It's quite wide, pretty hefty, and the screen sits so low on it that there's no space for a soundbar should you decide against wall-mounting your new TV. MInd you, it's sturdy enough – it seems unlikely a hurricane could shift the OLED55CX once it's bolted to its stand.
In terms of the way the LG is put together, though, and the quality of the materials from which it's built, there's no disputing the OLED55CX looks and feels like a quality item. Everything is fitted flawlessly, all edges are smooth.
Features: Game on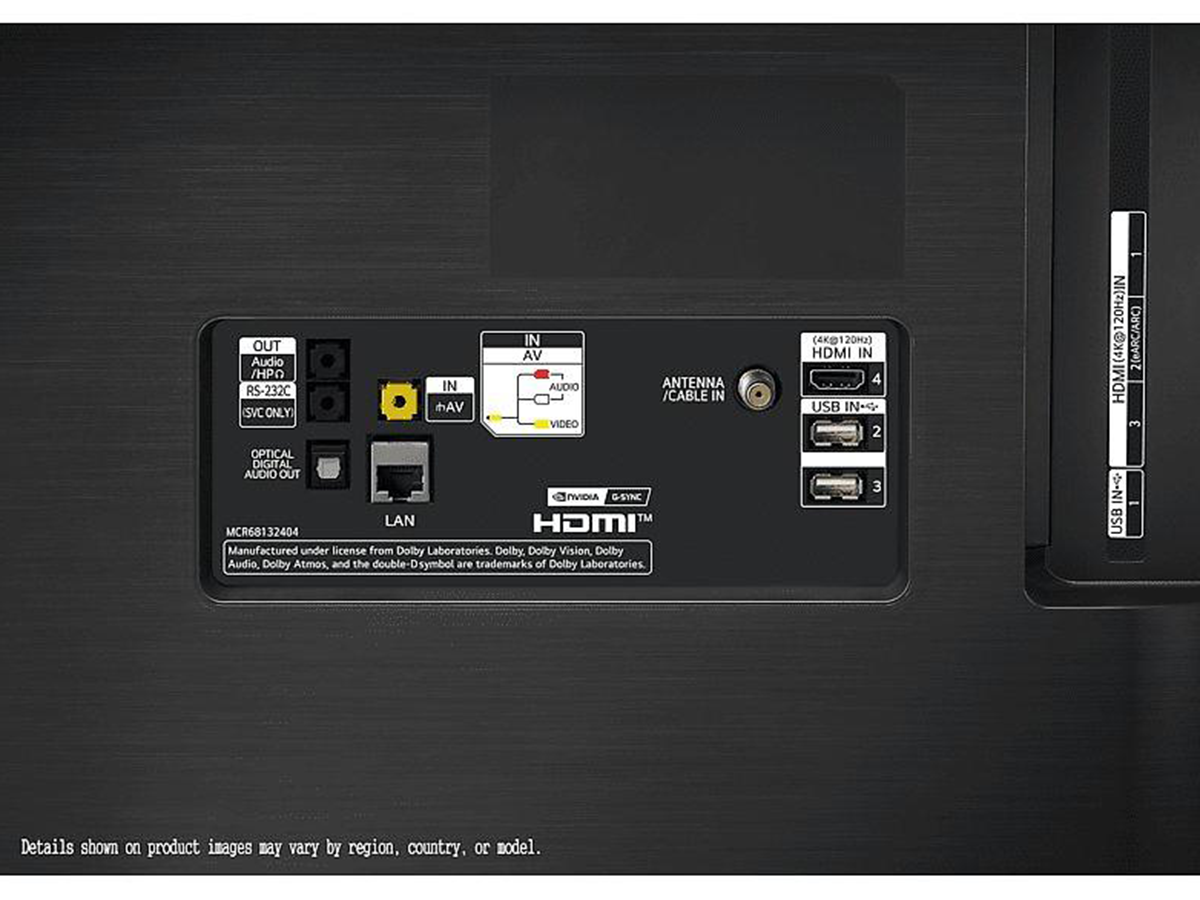 The headlines here are obvious: this is a 4K UHD TV with a resolution of 3840 x 2160, and it's able to handle HLG, HDR10 and Dolby Vision dynamic metadata HDR standards.
The lack of HDR10+ is a little galling, especially when you consider the likes of Philips and Panasonic are able to offer the full suite of HDR compatibility – just put it down to the ongoing spat between Korea's two largest TV brands.
'Comprehensive' is the word we're going with to describe the LG's connectivity. Four HDMI inputs, all of them with 4K @ 120Hz in 10-bit HDR should prove compelling to those who've already pre-ordered their next-gen games console, as should the LG's support for HGiG HDR tone-mapping, ALLM, VRR and FreeSync. One HDMI features eARC, which is handy if you're considering a Dolby Atmos-enabled soundbar (like the new Sonos Arc, for instance).
There are also three USB inputs, a CI card slot, aerial binding posts for terrestrial and satellite TV tuners, and an Ethernet socket. That's your lot for physical inputs but, of course, there's also wifi and Bluetooth 5.0 wireless connectivity too. Outputs are restricted to a digital optical socket and a 3.5mm line-level analogue output.
LG has been quick out of the block with Filmmaker Mode, and it's featured here just as on the company's more expensive TVs. Defeating all the clever picture processing governed by the OLED55CX's Alpha 9 (3rd gen) to bring the images closer to the way the filmmaker intended sounds like a good idea, and it is. Most of the time. Of course, there are numerous other picture presets available ('vivid', 'standard', 'eco'… the usual) as well as plenty of customisation options in the set-up menus – we may as well call these 'comprehensive' too. And, of course, 2020's LG TVs (or some of them, at least) are toting Dolby Vision IQ – which is, basically, Dolby Vision with some additional finesse via the screen's integrated light-sensor.
Interface: Playing catch-up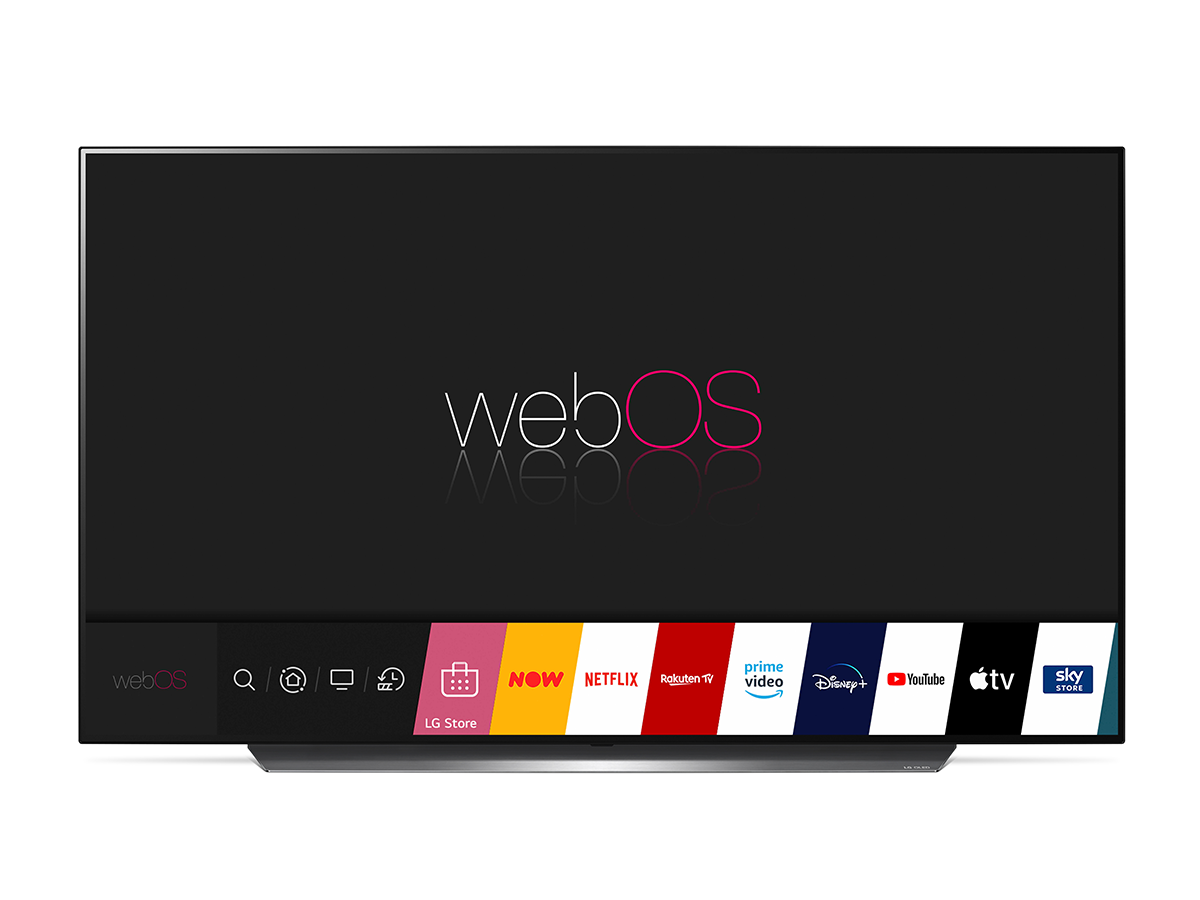 LG's webOS interface/operating system/smart TV portal remains one of the most effective around, and happily LG has resisted the temptation to fiddle with it too fundamentally.
Navigation is easy, thanks to the point-and-click Bluetooth remote control – and that's just as well, because the sheer number of content apps included on webOS would be laborious to scroll through using a more traditional remote. All of the obvious streaming service apps are included, with Netflix, Amazon Prime Video, Apple TV and Disney + among the highest-profile – and there are plenty of more obscure alternatives too.
What the LG doesn't have, unfortunately, is access to any of the UK's catch-up TV services – unforgivably, Freeview and LG managed to let their deal lapse for 2020. So there's no iPlayer, no All4 or the rest – although LG is working hard to make individual deals with individual broadcasters to rectify this situation as soon as possible.
Voice control is available using Google Assistant or Amazon Alexa – and it's built in, so a quick press of the 'mic' button on the remote control should have the OLED55CX doing your bidding in no time. And the screen itself has far-field mics integrated, for use with LG's burgeoning range of ThinQ AI devices.
Performance: Deep and meaningful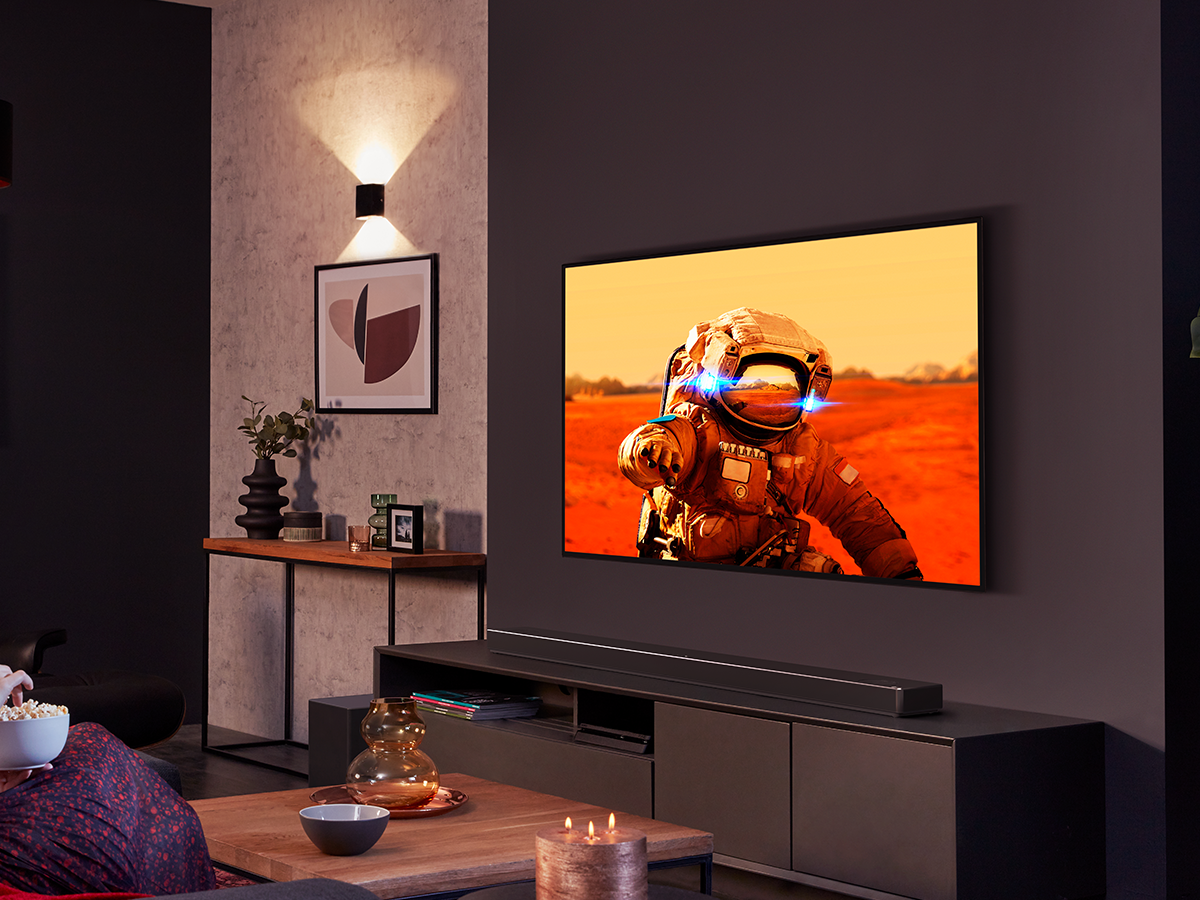 It's not only sports coaches who are enamoured of marginal gains'. There's no one area of picture performance where the OLED55CX significantly improves on the performance of last year's LG C9 OLED range – but the small gains in black-tone detail, contrast, motion handling and colour fidelity in particular, all add up to a TV that's a pretty obvious and worthwhile improvement on the model it replaces.
Of course, it's 4K content (ideally with an HDR element) where the LG looks its best, so cueing up a stream of Spike Lee's Da 5 Bloods (which boasts Dolby Vision HDR and a Dolby Atmos soundtrack) really ought to show it off to good advantage. Which is exactly what happens.
The OLED55CX delivers deep, detailed and endlessly nuanced black tones – which, given its OLED technology, is just as it should be. But the LG manages to serve up clean, bright and equally detailed white tones, too – and has no difficulty doing both at the same time. As a consequence, contrasts have real dynamism – and the complete 'offness' of an 'off' OLED pixel means contrasts are straight-edged and positive, too.
Colours (especially with HDR assistance) are brilliantly realised – natural and convincing, and yet vivid and punchy at the same time. Fine detail retrieval is sky-high, too – some of the most understated detail of fabric patterns and skin-tones are unearthed and laid out for inspection without any fuss or impression of artificiality. And the OLED55CX draws edges with a steady and accurate hand, boosting the overall impression clarity no end.
Motion is handled without alarms (provided you select the right picture preset, of course – 'Filmmaker Mode' isn't it, but 'Cinema Clear' is). Picture noise, even in scenes of the most uniform colour and picture temperature, is notable only by its absence.
In short, give the OLED55CX the opportunity and it will blow your socks off with the accuracy and naturalism of its images.
And unlike the LG 65NANO906 LCD TV we reviewed recently, the OLED55CX doesn't just chuck in the towel when it's asked to do some meaningful upscaling. Of course some 1080p content via a Blu-ray disc (such as William Friedkin's Killer Joe) enjoys almost all of the positive qualities described above – it's especially deft with contrasts and detail levels – but even an off-air broadcast of the defiantly standard-def Escape to the Country is perfectly watchable. Detail falls away somewhat, naturally, and there is some minor crushing of black tones and blocking of other colours – but overall the LG does a manful job of filling up all its excess pixels.
Stick into 'Game' mode and the LG maintains all of its vibrancy while demonstrating lag-time of just 13ms – admittedly that's not quite as lightning-fast as Samsung's sub-10ms Q65T range, but it's still plenty fast enough. And unlike the Samsung, the OLED55CX is standing by to make the most of all the exciting next-gen console features.
In terms of sound, the LG's utilising a total of 40 watts to drive what it calls a '2.2′ speaker arrangement – basically a couple of full-range drivers with some reinforcement from a 'subwoofer'. By the standards of super-skinny TVs it doesn't sound bad at all – there's reasonable separation and definition to soundtracks, and more than enough space in the midrange to ensure dialogue is easy to follow. Don't go thinking you can economise here, though – even a reasonably modesty priced soundbar will wipe the floor with this audio performance.
LG OLED55CX Verdict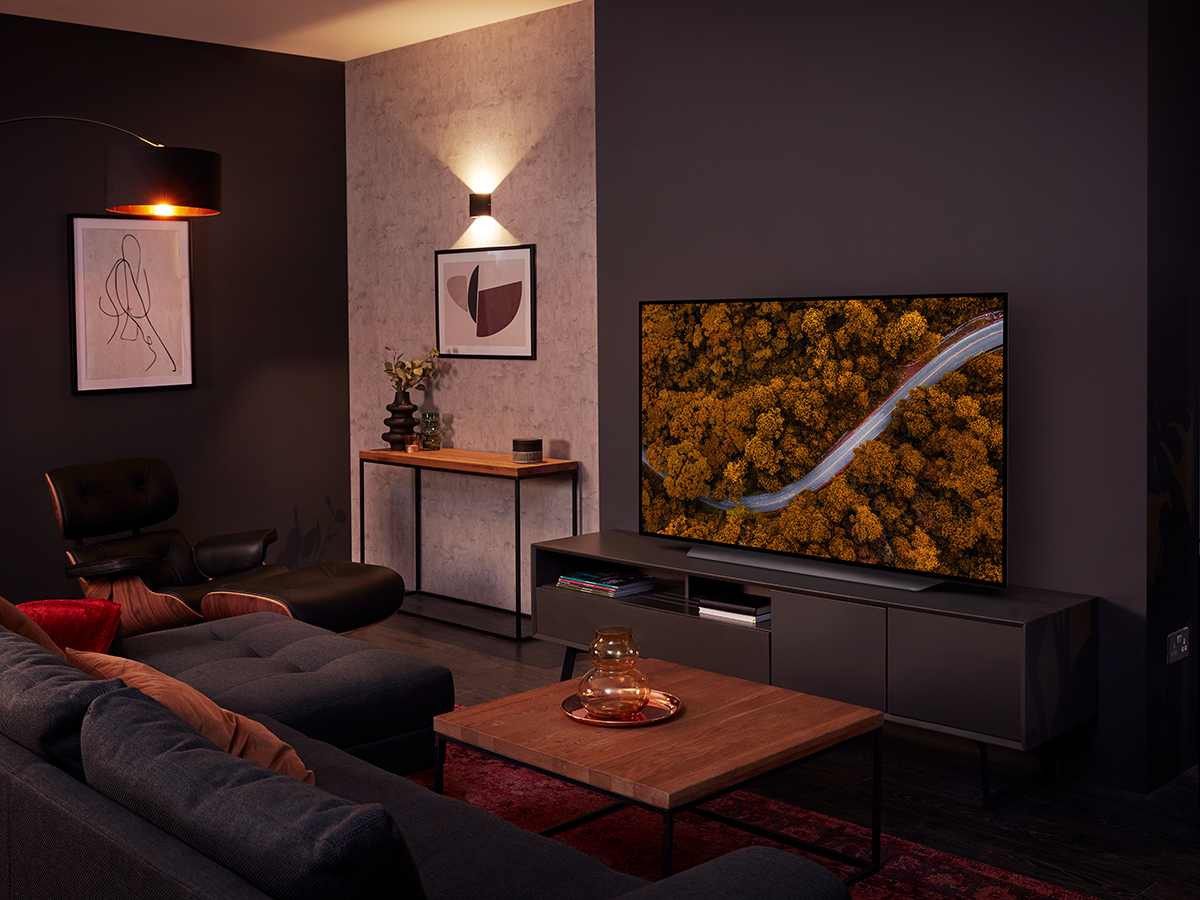 There's just very little to quibble with here. The LG OLED55CX looks great with 4K stuff, is a capable and watchable upscaler of less information-rich content, and is standing by to make the very best of your next games console.
It's more affordable than the model it replaces was when it launched. It even sounds half-decent. No new TV is a no-brainer, but this is closer than most.
Stuff Says…
We're not surprised, because we realise LG knows exactly what it's doing with this technology. What we are is impressed.
Good Stuff
Cracking 4K picture quality
Great upscaling
Excellent webOS interface
Ready for your next games console
Half-decent audio quality
Bad Stuff
No HDR10+
No UK TV catch-up services