InFocus IN78 review
Approach the InFocus IN78 with caution. It may look harmless but despite its dinky dimensions and glossy black finish what we might have here is the giant-killer of the home projector world.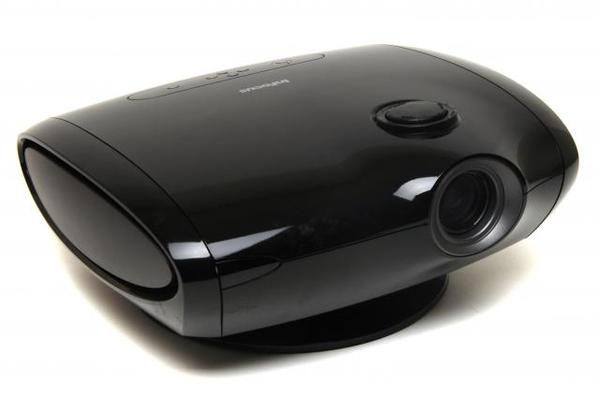 The InFocus IN78 comes from a long line of champions, following on from the award-winning IN74 and IN76 (which came in at £999 and £1400 respectively) in this high-quality budget range.
So, the question is: can the IN78 live up to its illustrious older siblings? Is it a Serena Williams or a Ralph Schumacher?
Luckily for home cinema fans, it's the former. The IN78 puts in an absolutely storming performance and heaps shame on projectors costing up to £1000 more.
The picture quality is sumptuous with DVDs, excellent with HDTV and it isn't even tripped up by the stumbling block that is standard-def Freeview. It's richer, more lustrous and just plain better than its cheaper sibling and easily worth the £600 premium.
And that's because InFocus hasn't just grabbed the cash and run off whooping in the general direction of Amsterdam.
Instead, it's slapped down all the extra money on a batch of new Texas Instruments DarkChip3. The black magic this chip performs deep inside the IN78 ensures a denser, richer picture and sees the contrast ratio improve from 3000:1 to 3500:1. Money well spent, we say.