Huawei P40 Pro hands-on review
Unrealised potential
Huawei relentlessly pushes design and performance with the P40 series – and the P40 Pro is the pick of the bunch, but as the Chinese company is still troubled by a trade war with the US, a lack of Google services continues to blight things.
Now, if we push this to one side and appreciate the P40 Pro for what it is, what you're looking at is an immensely powerful smartphone with a stunning overflow display and barely-there bezels.
The P30 promised to 're-write the rules of photography' and with the help of Leica technology it kind of did, but the P40 Pro appears to push things even further with an enormous new sensor and some mad AI skills.
It's also a 5G blower, which is no surprise as Huawei has always been ahead of that particular curve – plus its latest Kirin processor and some smart cooling systems for PUGB addicts add to a beefy list of innards.
To top it off, it'll support Wi-Fi 6, which as you'll discover below, might just be the most crucial inclusion of all.
Design and screen: Ahead of the curve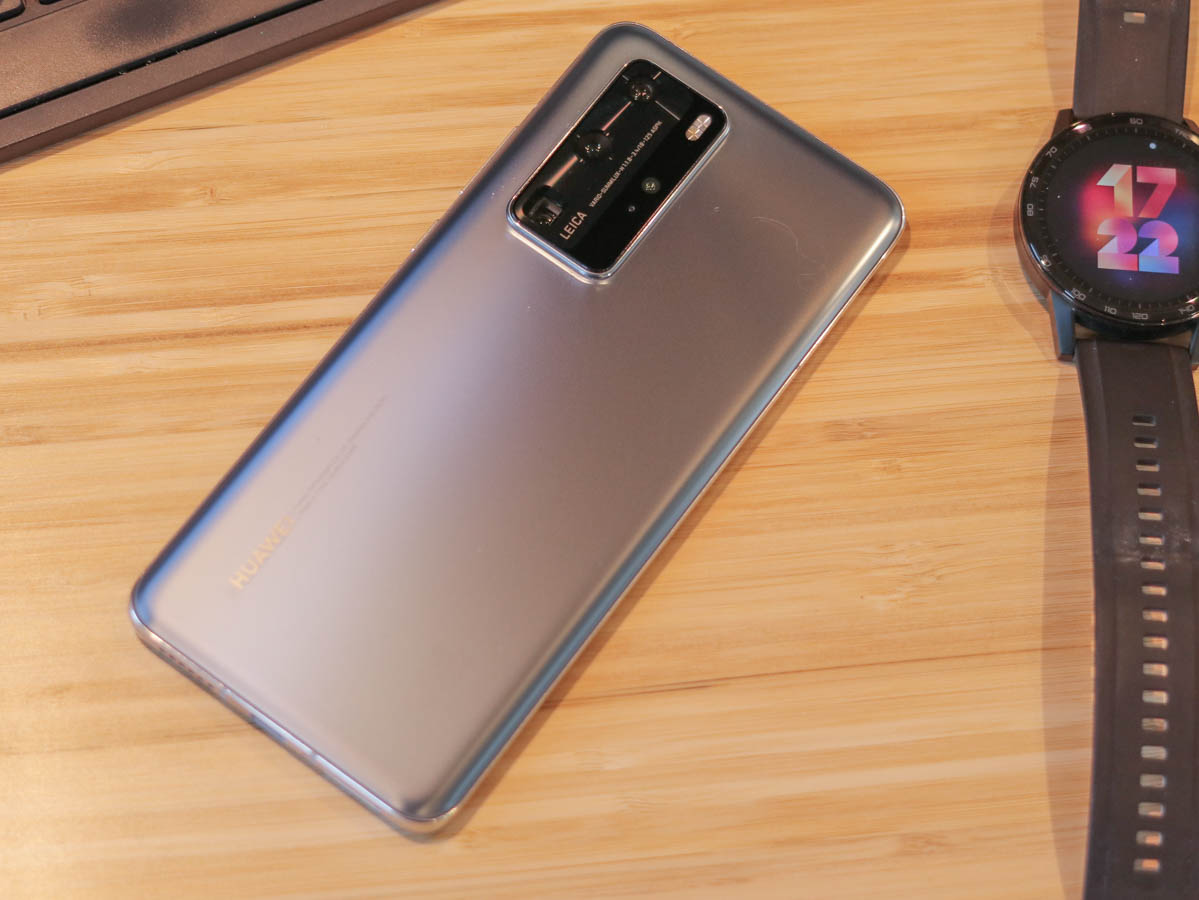 Glass, metal and attention-grabbing levels of swag, the P40 Pro looks and feels premium, just like the P30 Pro. A 6.58in display dwarves the likes of the iPhone 11 Pro, with a full edge-to-edge QUAD HD+ OLED display
You'll find an in-display fingerprint sensor and large punch hole front-facing camera (plus an IR sensor), almost double the size of the central camera found on the Samsung Galaxy S20 series.
At the rear, there's a sizeable rectangular camera unit, which, although sizeable, doesn't tarnish the overall design since it's been diamond cut and with a case will probably sit flush.
Ice white, black and deep sea blue are the colour options, but if you opt for the P40 Pro Plus, you'll be able to choose from attractive ceramic material finishes in either silver frost or blush gold.
Camera: The inner light
The camera has recently been Huawei's crowning jewel, taking a slightly different approach to image processing than its competitors. Keen to accelerate what is already a tech-packed powerhouse, Huawei has turned its focus from zooming, to borrowing the ethos of basically every photography manufacturer ever and working out how to, 'harness the light'.
How to do this? It's all about the sensor. Huawei has completely redesigned the sensor for maximum light intake, higher dynamic range and lower noise. It's more than double the size of the P30 Pro, with a 1/1.28in Type 50MP RYYB sensor matching most compact cameras.
A high definition image engine should mean that when you take a photo and zoom in on any section it'll be sharp and detailed. Does it work? In short, yes. Take a portrait as we did and you can zoom in and see individual eye lashes. However, as we've seen with Huawei before, AI can oversharpen images and smooth out skin tone, which isn't always the desired effect.
The P40 Pro consists of a 12MP 5x telephoto lens, f/3.4 OIS, 50MP wide-angle lens f/1.8, OIS, 40MP ultra wide-angle cine lens, f/1.8, plus a ToF lens for depth sensing. There's a 32MP front-facing camera and my word does the high definition image engine come into play there. I could see every single pore on my very face, plus a teeny splodge of moisturiser cream my eyes missed in the mirror.
If the P30 Pro was the best zoom camera on a smartphone, the P40 Pro continues that trend, plus a whole host of other skills which we'll be reviewing over the next few weeks. It reads like a checklist where every single possible photography situation is catered for.
The Kirin 990's neural processing helps out with imagine stacking, sharpness, optimisation for different environments and high dynamic range.
As well as all the usual smash hits, AI is capable of some bonus tricks too. A favourite is 'Eliminate Passersby' – unfortunately, this doesn't mean zapping them into an alternate universe, but you can remove them from the background of your photo without taking a step a near Adobe Photoshop. So long photo bombers!
There's also 'Eliminate Reflections', which is handy for shots out of plane windows, but not so good for showing off your new creps in a carefully curated full-length mirror selfie.
Plus, capture motion in a similar vein to Samsung's One Shot, where you'll be served a 12MP 'best shot' from the 40 takes both before and after you press the shutter. Whether you trust AI to choose the best one is up for debate. It's also a bit of an action junkie with super steady telephoto video with both AIS and OIS for long range shooting, and can shoot 4K at 60fps.
Although it's too early to form a full opinion on the camera, it's an absolute beast and we can't wait to try it out in more scenarios. Our biggest fear is it might be over complicated, as there seems to be so many options and ways to tweak settings, and that's before you reach the slightly daunting 'more section' at the bottom of the camera app.
Performance and battery: Celia, you're breaking my heart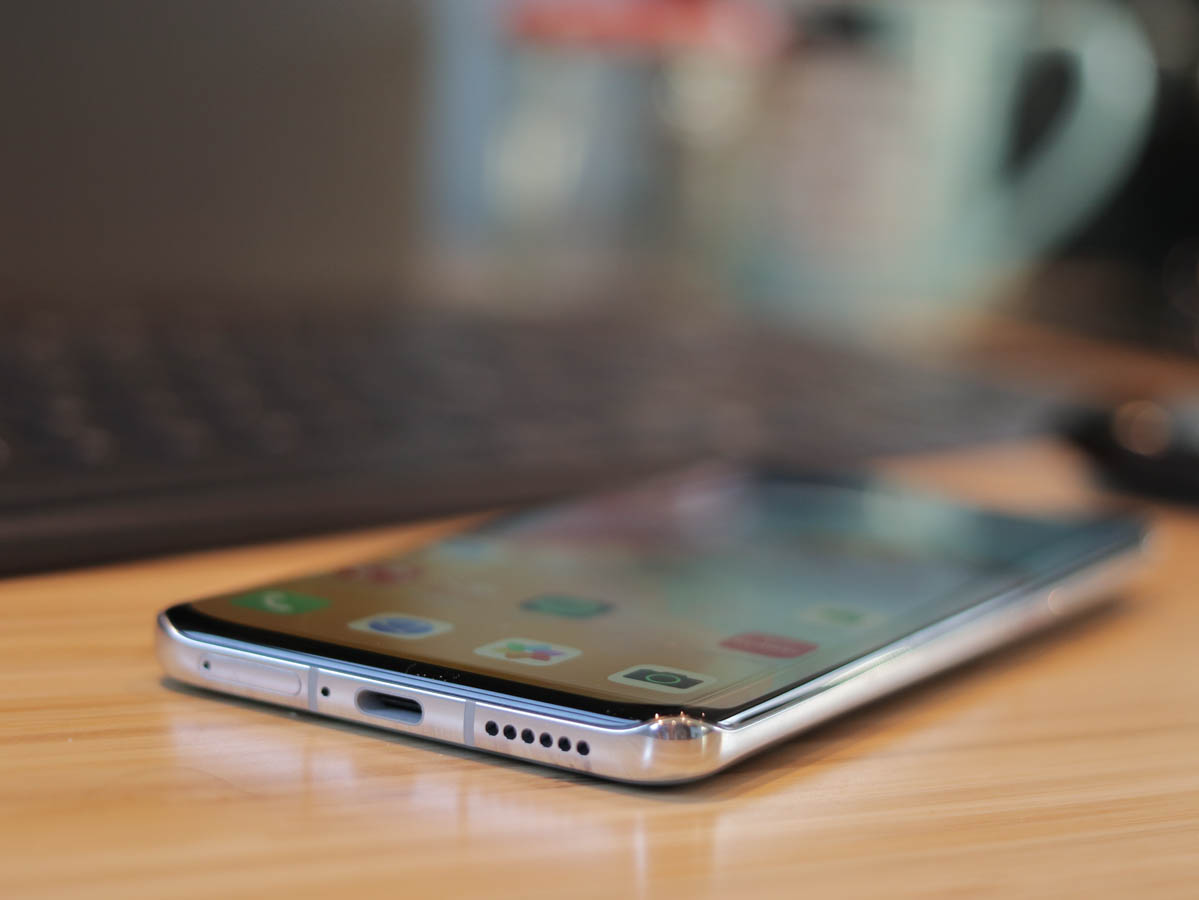 With the most powerful processer on that market inside – the Kirin 990 5G – we have every faith this phone is packing some serious power. The 90Hz display makes for silky-smooth footage, all climate controlled by a four-layer cooling system.
Game for longer with a 3,800 mAh battery and 40w super fast charging, which also comes to the P40 Pro+. Wi-Fi 6 is on board, with the promise of lighting fast internet speeds. Huawei claims it's bringing user its top EMUI 10.1 experience, so you can live your best (AI) life.
There's a big emphasis on MeeTime, similar to Apple's FaceTime, for high quality video calls. Paired with that monster of a camera, we hope it'll be ace for video clarity in low light scenarios, like, er, night-time, and with an 1080p resolution you should be able to communicate clearly.
Screen-sharing is another nifty asset baked into the software. It's ideal for doing any sort of screen-based collaborative work and allows you to mark over the screen with any corrections or additions.
Multi-screen collaboration allows you to make and answer calls on your PC without needing to even touch your phone, plus you'll be able to open all mobile content on your PC – much like Samsung's DeX. There's a new assistant to meet too – say hi to Celia. Ace name for sure, but the verdict is still out on where it lands on our list of best and worst voice assistants.
Determined to get around the lack of Google apps, you have to admire Huawei for ploughing on and attempting to find alternative solutions. Such as turning to TomTom for maps, Quant for search and BBC for content. The chequebook, it seems, is very much open.
It's far too early to see how they manage to integrate a full map solution, but if Huawei can figure out how to squeeze a 10x periscopic zoom in an astonishingly narrow slab, then we wouldn't put it past them.
Huawei P40 Pro Initial Verdict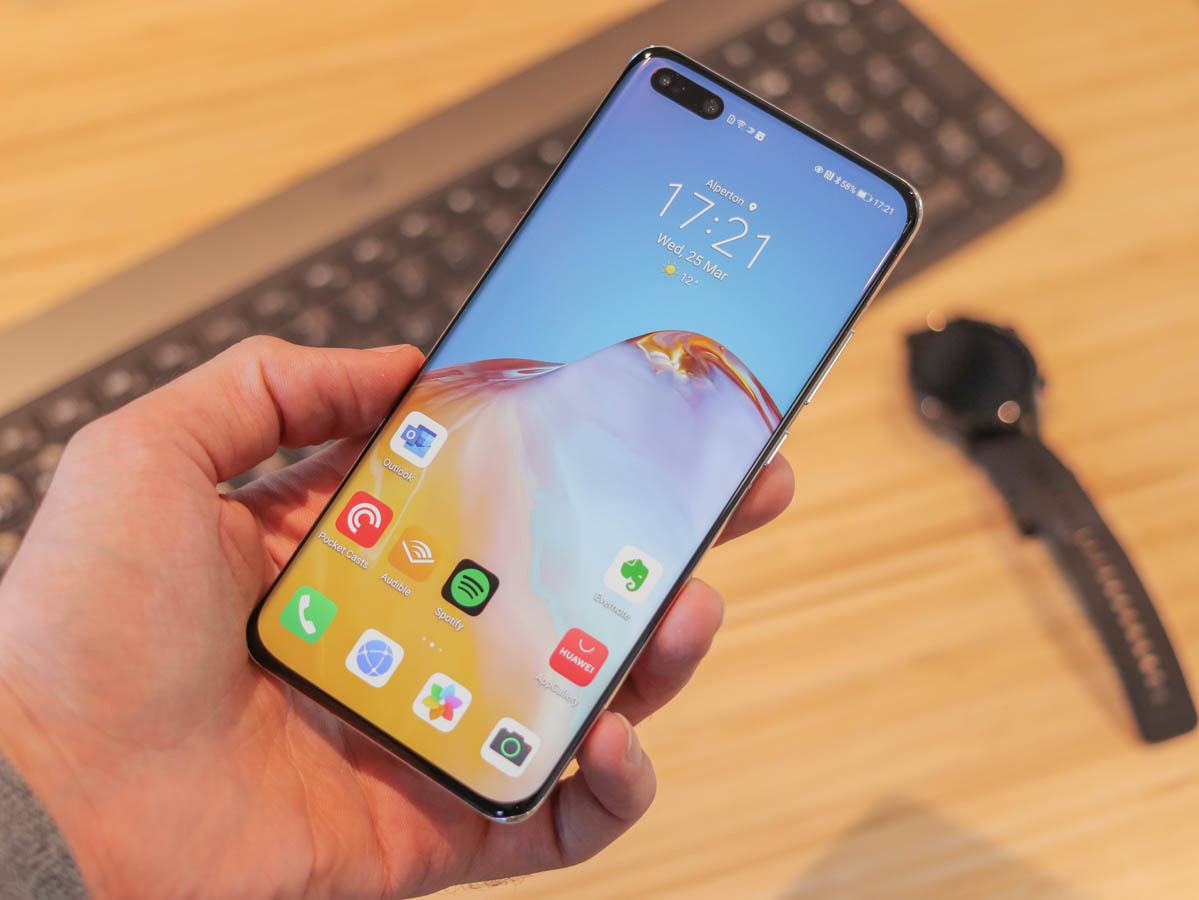 Yet again Huawei has squeezed oodles of clever tech into a classy, glassy deisgn.
A new sensor along with all the additional camera tech, including some astounding neural processing, really takes things to the next level.
However, for those not willing to go through the rigmarole of sideloading services – the P40 Pro is not going to be an option right now.