Huawei MateBook D hands-on review
Huawei's first 15in laptop muscles in to MacBook Pro territory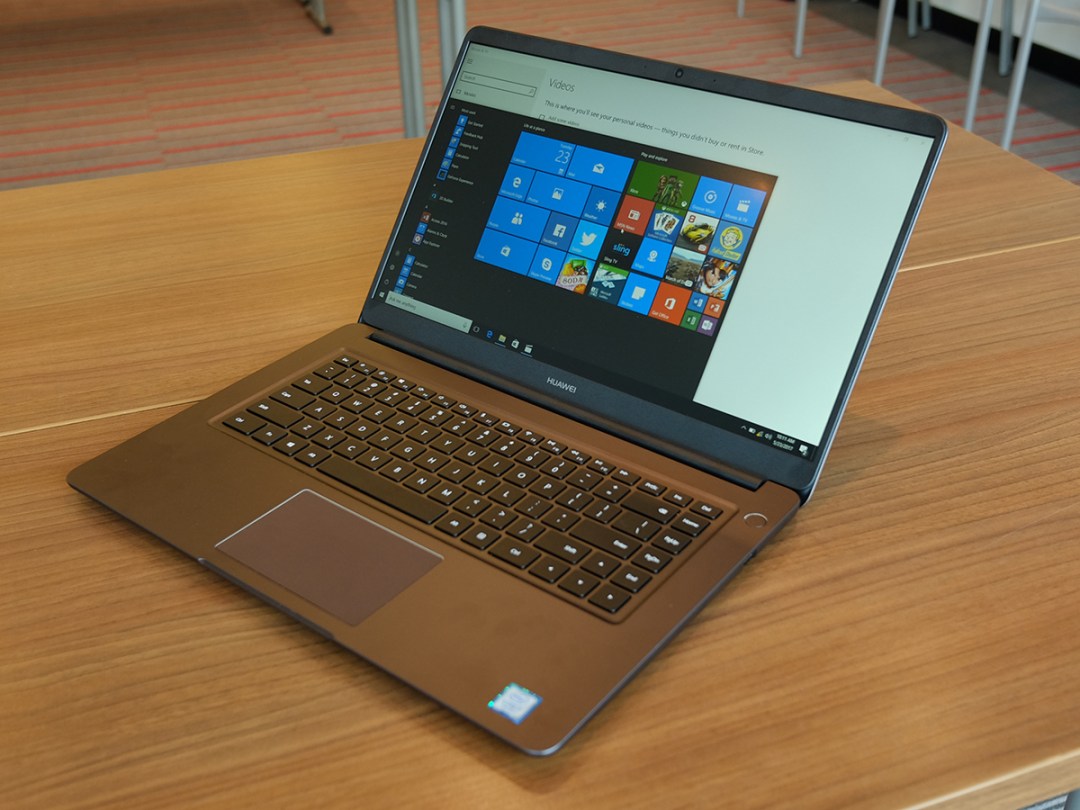 When it comes to Windows, Huawei means business. That's how we've ended up with three new MateBook models replacing the solitary hybrid we got last year.
This, the MateBook D, is the biggest of the lot. It's a 15-incher, meant to replace your desktop PC but still be luggable enough to take on the move. 
It's got power, it's got good looks, it's got connectivity. It should be an easy win.
After the briefest of hands-on sessions ahead of the official launch, though, I'm not convinced. Here's why.
HUAWEI MATEBOOK D DESIGN & BUILD
Unlike Huawei's other Windows-powered portables, the MateBook D doesn't have a rose gold colour option. Instead, you get the choice of space gray, champagne gold, and aurora blue. Just in case you thought it was trying too hard to ape Apple's MacBook range.
The minimal styling does look a little Apple-esque, though. At 1.9kg it's not exactly a heavyweight, but you probably won't want to lug it around with you everywhere. It's more of a desktop machine, with the power and screen size to match.
There's room at the sides for three USB ports, a 3.5mm headphone port, and an HDMI video output, so you shouldn't be short of places to plug in your peripherals. No memory card reader seems like a missed trick, though.
Turning the power button into a fingerprint reader is a great touch, though. It lets you use Windows Hello to bypass the lock screen, getting you to the desktop that little bit quicker.
HUAWEI MATEBOOK D SCREEN & SOUND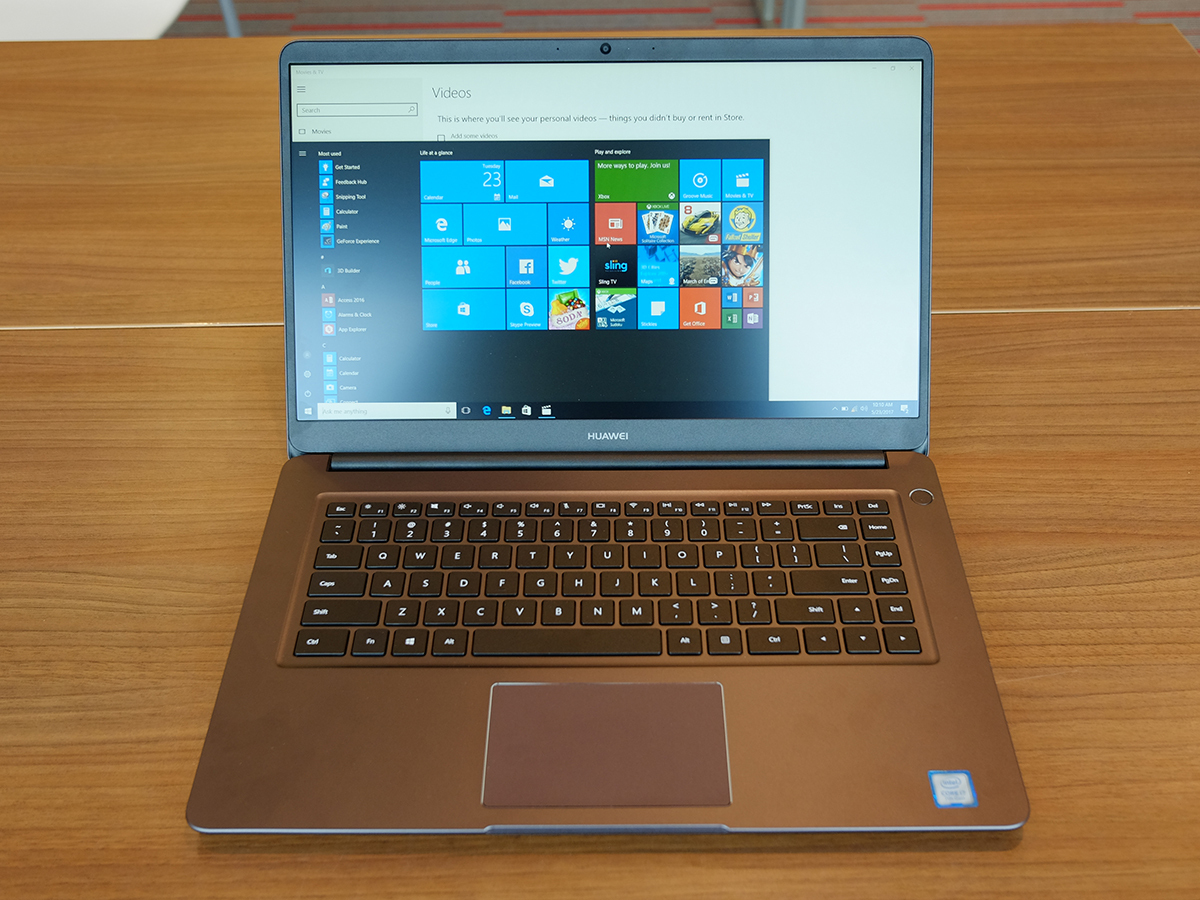 The 15.6in display isn't going to rock your socks off, but it looks decent enough for a mid-range machine. The 1920×1080 resolution is the least I'd expect to see, and while it's good enough for working on two things side-by-side, it won't let you appreciate all the detail when you're editing photos.
Brightness is a fairly low 250nits, so I'm not sure how well it'll show up under direct sunlight, and the panel only covers a disappointing 45% of the NTSC colour gamut. Things looked alright up close, but there's much less colour variance here than you'll find in a superior screen.
At least viewing angles were spot on, with plenty of tilt in the screen and 178° of clear view.
I didn't get a proper chance to test out the stereo speakers, but they were cetainly loud enough to fill the room with sound. That's because they were developed together with Dolby, and they're officially recognised as a Dolby Atmos Sound System setup.
You won't get proper surround sound from 'em, but they have been tweaked and tuned to squeeze every bit of detail from the usually tiny drivers. It made a big difference in Mad Max, with dust and sand crunching under foot. Not normally what you'd expect from a set of laptop speakers.
Huawei MateBook D Performance & battery life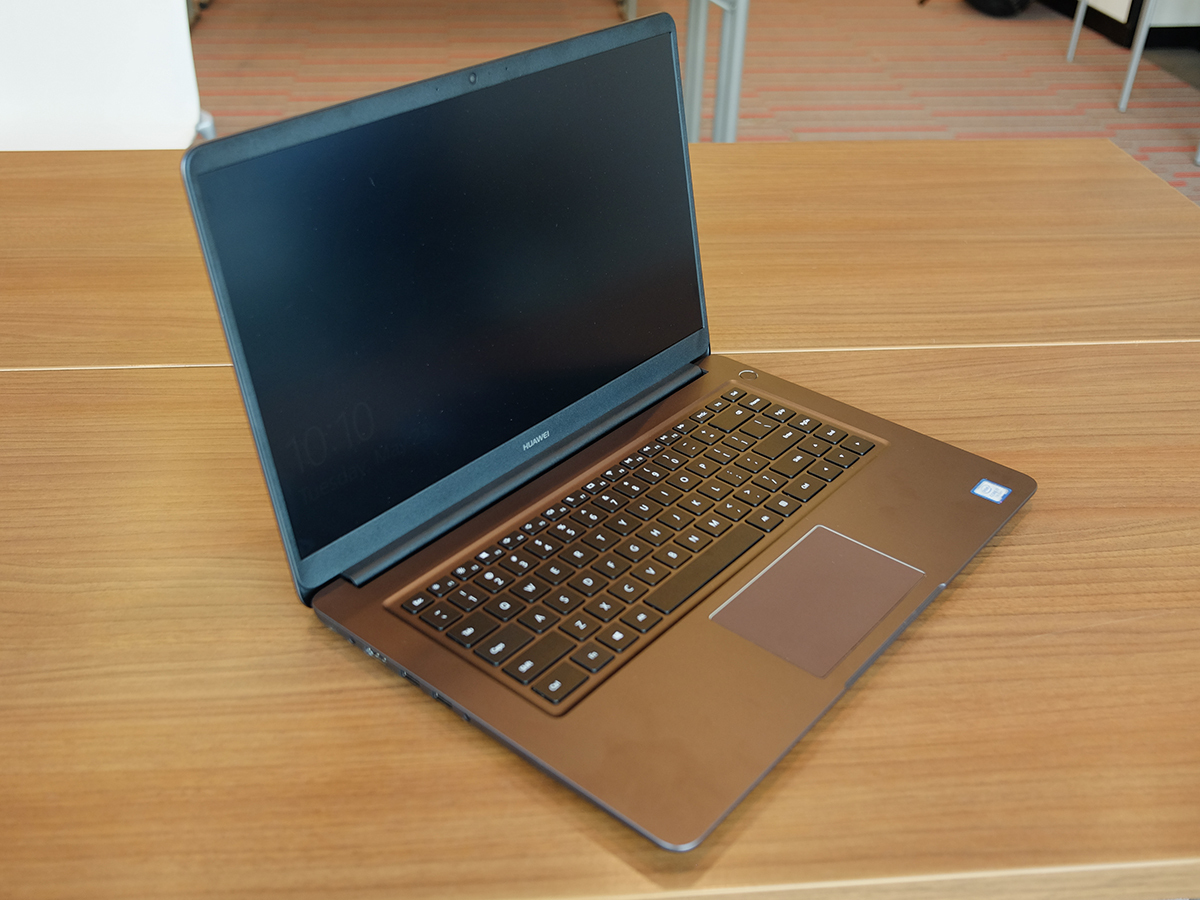 With a lot more space inside than the compact MateBook X, Huawei has managed to fit more powerful Intel processors and even find room for a dedciated graphics card.
You get to choose between a Core i5 or Core i7 CPU, but both are the full-fat variants, rather than a cut-down, energy-efficient chip meant for smaller machines. Both have more than enough power for any basic desktop task, and Windows felt perfectly smooth and stutter-free when I tried it.
Both use Intel HD 620 graphics by default, but you can make the jump to Nvidia's GeForce 940MX if you need some extra graphical grunt.
It's a shame Huawei has stuck with a generation-old GPU, though. Finding room in the budget for a GeForce 1050 would have made the MateBook D a lot more attractive to gamers looking for something powerful, but subtle.
There are plenty of options for memory and storage, with 4, 8 and 16GB of RAM, 128GB and 256GB SSDs, or combinations with 500GB or 1TB hard disk drives thrown in for extra capacity.
Huawei expects to squeeze eight and a half hours of battery life from the MateBook D, if you stick to half brightness at least. That's pretty impressive for a 15in machine, if not quite up to MacBook standards, but we'll see how it fares in the real world when we get one into the office for a full review.
Huawei MateBook D Keyboard, touchpad & usability
I'll be honest: the MateBook D's keyboard was quite forgetable. It didn't make anywhere near as much of an impression as the improved Chiclet-style keys on the MateBook E, but on the flipside, that means there wasn't really anything to complain about, either.
Each full-size key has a decent amount of travel, I didn't find myself making any typos while I was using it, and all the keys are in the places you would expect them to be. There's no backlight, though, and I noticed some flex in the keyboard tray.
You should be able to work all day on one of these and not have your hands paralysed by cramp, but it won't feel like you're typing on a cloud, either.
The touchpad was equally innofensive. It recognises multi-touch gestures easily enough, and is a decent size to match the screen, but there's no clever tech going on behind the scenes – it's just another version of something we've seen hundreds of times before.
Huawei MateBook D Initial verdict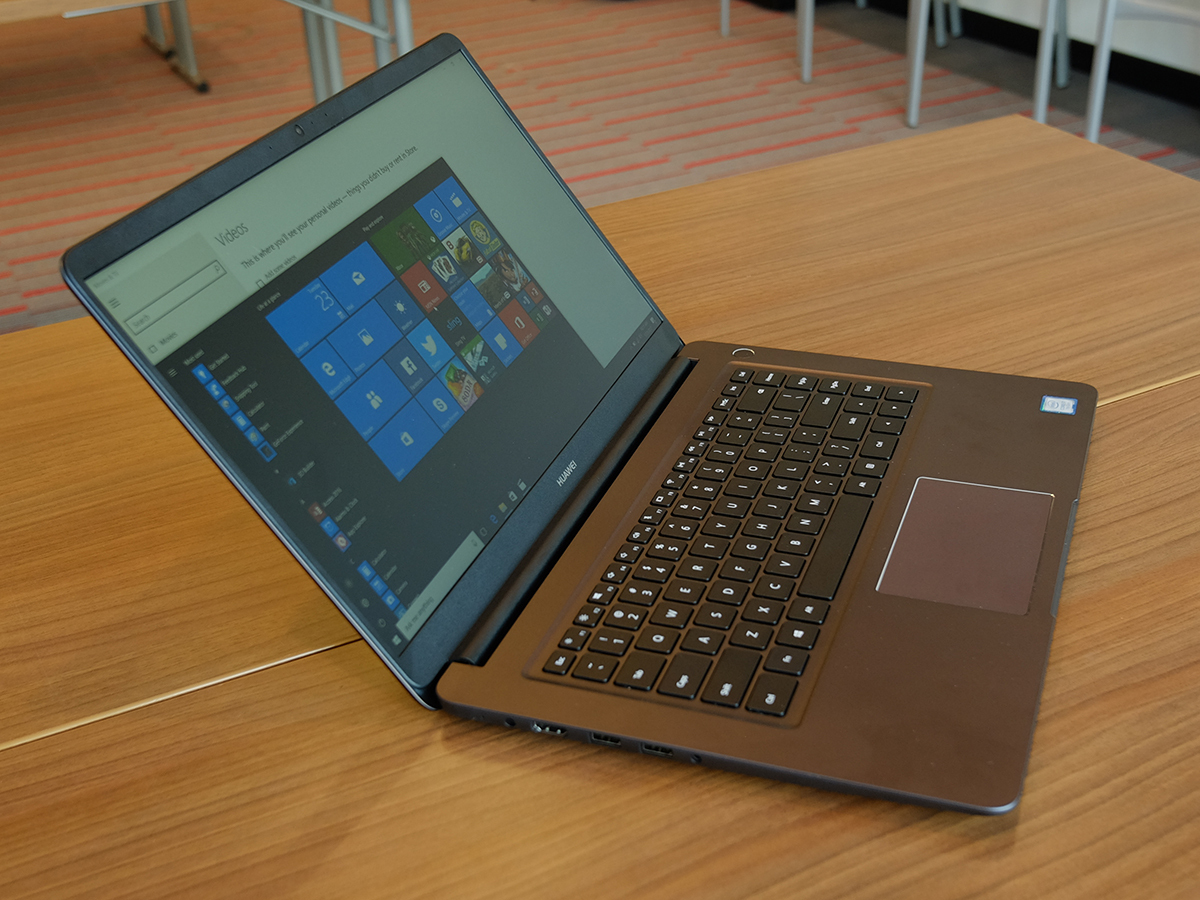 I'm not entirely convinced by the MateBook D. It's too big, and too generic, to really impress. A MacBook Pro is thinner, more powerful, and (I think) better looking.
The generation-old graphics card will also be a sticking point with gamers, no matter how much Huawei says it is concentrating on business users.
But who knows? Huawei could amaze us with a bargain price. It's going on sale in Europe for €999, which is pretty good given the hardware spec. We'll just have to wait until closer to launch to see how much one wil set you back in the UK.
Tech specs
| | |
| --- | --- |
| SCREEN | 15.6in 1920×1080 IPS LCD |
| CPU | Intel Core i5 /Core i7 |
| MEMORY | 4GB / 8GB / 16GB |
| STORAGE | 128GB / 256GB SSD, 500GB / 1TB HDD |
| BATTERY | 8.5 hours (estimated) |
| DIMENSIONS | TBC |