Call of Duty: Advanced Warfare review
The shooter juggernaut's small step for games is still a giant leap for the series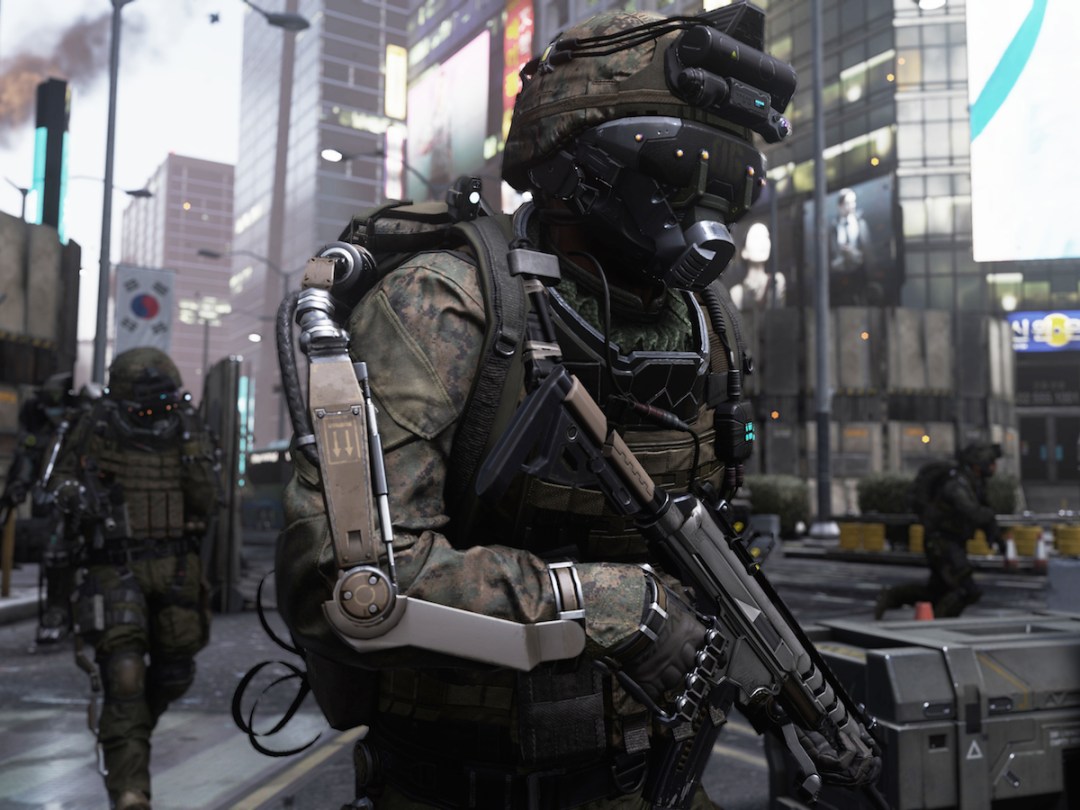 Call of Duty: Ghosts really felt like the last gasp of the series' immensely successful last-gen shooter formula.
It was a totally solid game throughout – which you'd expect considering it was the culmination of several years of iteration on the same engine and overall approach. But the premise felt limp, the campaign only went through the motions, and it couldn't help but feel like a stopgap to something better.
Luckily, Call of Duty: Advanced Warfare is just that: something better.
It's still not quite amazing, revolutionary, or back to the very best of the series, but it is the biggest step forward since the muddy trenches of WWII were swapped for the concrete battlegrounds of the original Modern Warfare.
READ MORE: Halo 5: Guardians hands-on preview
Decades dashed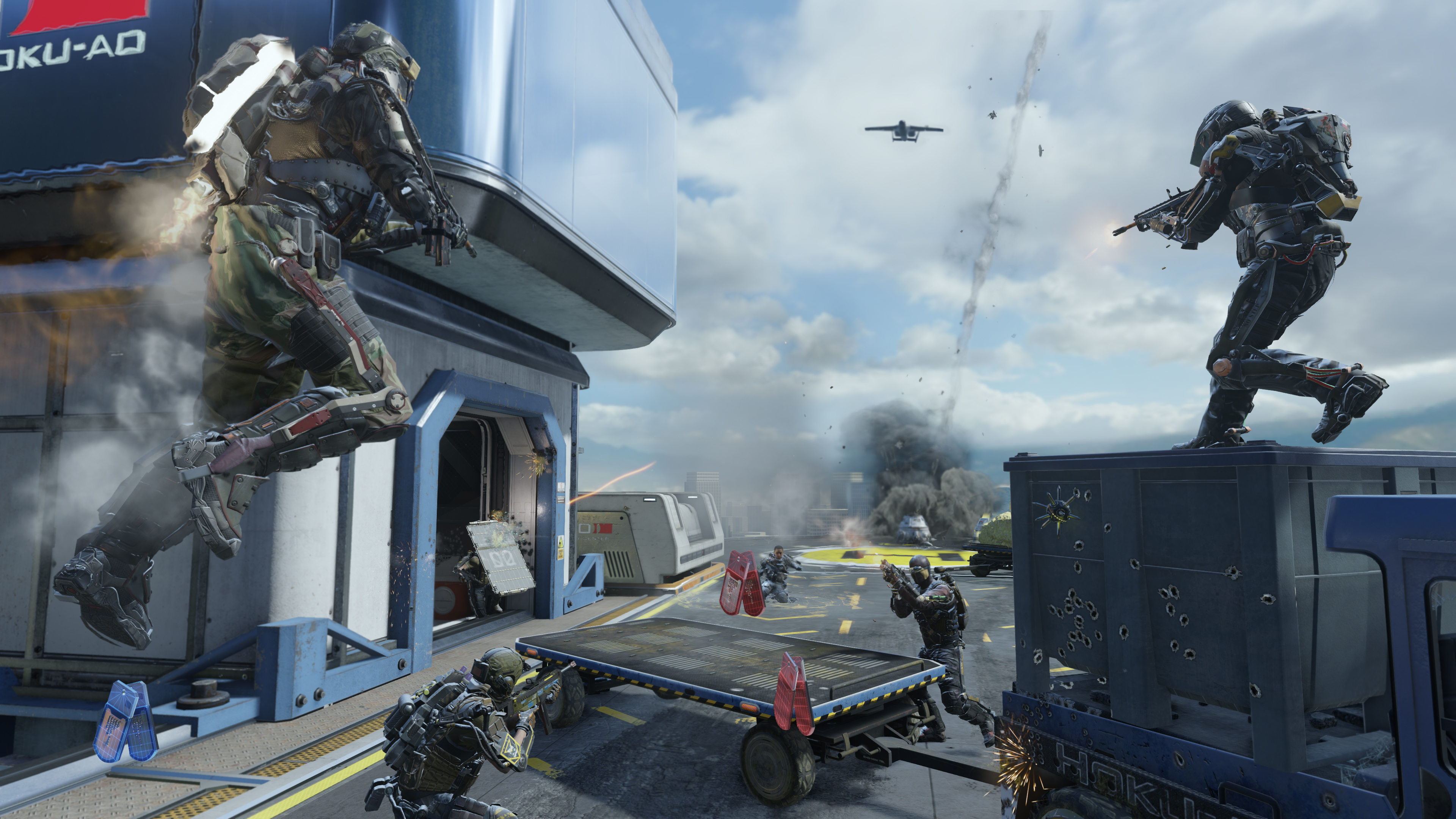 The near-future setting of those recent entries was starting to wear thin, so what does Advanced Warfare do? Go even further: almost 50 years into the future by the time the story wraps up, in fact. That ends up being a smart move, as the wild, creative military tech that Sledgehammer Games has dreamed up livens up the familiar gameplay in a fairly significant way.
Key to that approach is the exoskeleton, a hulking frame of armor that attaches to your soldier and allows him (or her if you're playing multiplayer) to boost-jump high into the air, cloak, utilize super strength, and eventually fire off a grappling hook to zip around stages. In multiplayer, the impact makes for a much faster, more chaotic experience.
Add to that hovering bikes and tanks, walking mech suits, forced-energy shotguns, and all manner of other future tech, and Call of Duty looks and feels different to all of the previous entries – if only slightly in some cases. Granted, some of the similarities to Titanfall are awfully curious, even if the development timelines make that more likely a coincidence than anything else.
READ MORE: Titanfall review
Powered up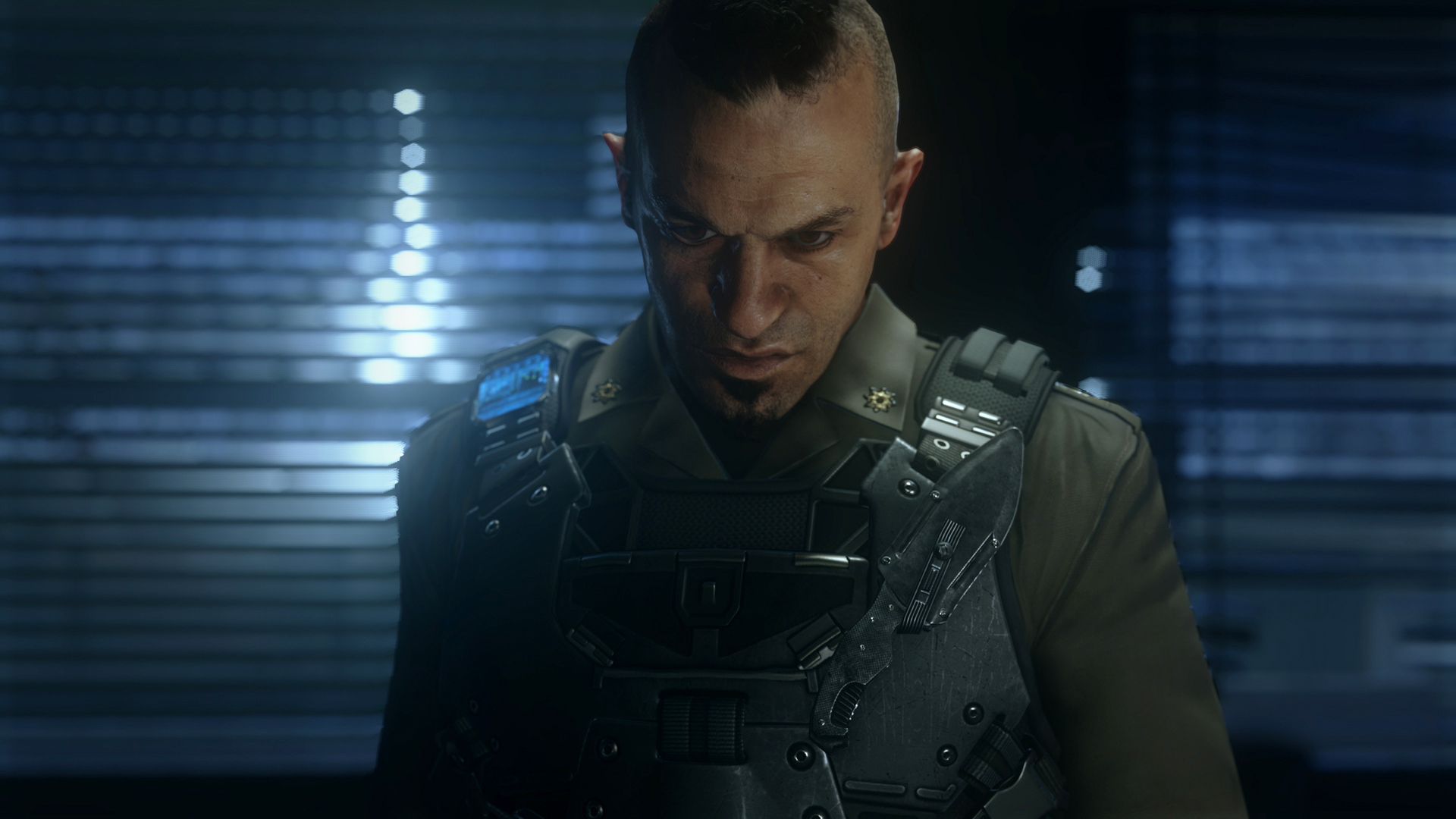 Ghosts' campaign was the least remarkable in the modern series, and Black Ops II before it had been rather inconsistent in tone and execution. Advanced Warfare thankfully delivers the strong single-player experience the series has lacked of late, although it unsurprisingly trades coherence for chaos and wild set pieces.
The adventure kicks off in 2054 as your young U.S. soldier is severely injured in battle – but quickly recruited by private military corporation Atlas to be patched up with prosthetics and dropped back into action. Atlas is overseen by the ambitious Jonathan Irons, sharply portrayed by Kevin Spacey in both look and voice; and believe it or not, power sure can corrupt. And so a new kind of villain for the series takes shape.
It's entertaining stuff, even if often silly or seemingly belligerent. Best to focus on the intense moments and occasionally stunning graphical flourishes. The campaign does end abruptly, but the seven-or-so hours that lead up to the credits pack in enough cinematic bombast to make it feel worthwhile.
READ MORE: GTA 5 goes first-person on Xbox One and PS4
Suit up and shoot
While most of the familiar online modes remain intact (Domination, Kill Confirmed, etc.), Advanced Warfare's multiplayer is sharply affected by the introduction of the exo suits. Double-jumping and power-launching your body through the air adds a new kind of mobility to the action, and the result feels very fast, very chaotic, and admittedly intimidating at first.
All of that adds to the initial learning curve, even for hardened series vets. But surprisingly, I've found myself having more online success than in any previous entry. Perhaps my opponents are still wrapping their heads around the new moves, and I'm simply taking advantage (fine with me). Whatever the case, I'm relieved to find that the new additions don't seem to overcomplicate the multiplayer design over time. Some traditional modes sans exo powers are included, too, if you do want something a little simpler.
Either way, Call of Duty online is still great fun. Here, the Pick 13 approach to character customization is much appreciated, as you can tweak your loadout down to minute details – and the game awards new guns and gear rather rapidly, thanks to level-based unlocks and the occasional bonus supply drop.
Also, having played on public servers for ove a week now, I haven't noticed a single hint of lag. This is no Battlefield 4-like botch-up, thankfully.
READ MORE: Christmas Gift Guide 2014: 14 gadgets and presents for gamers
Exo-shrug
Sadly, the last piece of the puzzle – the four-player Exo Survival co-op mode – comes off as a dull, obligatory addition. It's similar to the wave-based survival mode in Modern Warfare 3, albeit now with you and your mates outfitted with super suits and able to spend points on upgrades between rounds.
As ever, it's fun to play a shooter alongside your pals; that's a given. But Exo Survival proves unremarkable in its basic design and enemy assaults. Still, you might stick with it anyway, as there's a zombie-filled treat pulling you in as a final unlock. However, you'll have to complete a couple hundred rounds before it opens up. As if the mode didn't seem like enough of a slog as it is.
READ MORE: Sunset Overdrive review
Call of Duty: Advanced Warfare verdict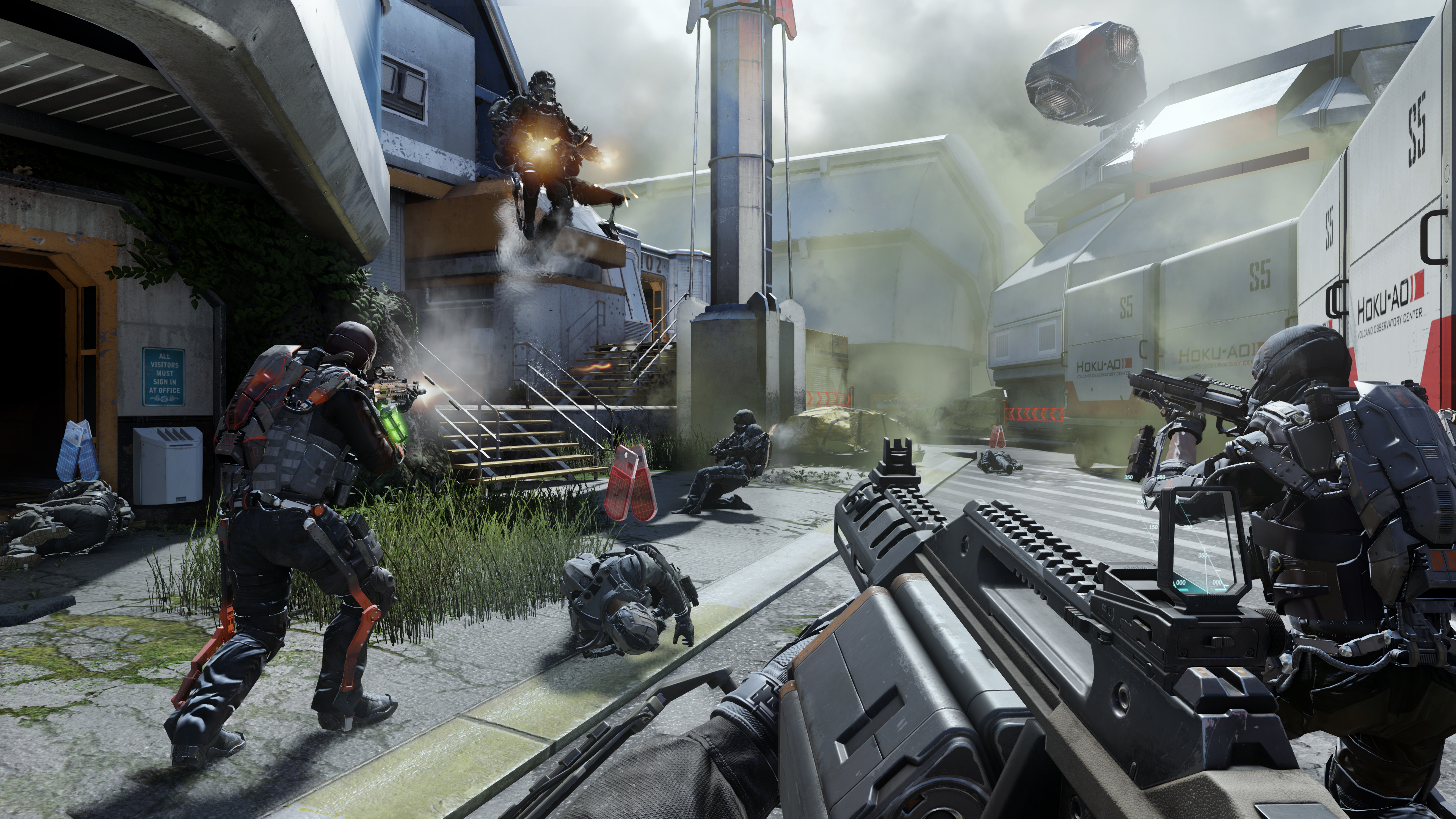 Advanced Warfare is thankfully the exoskeleton-powered kick in the pants that Call of Duty has needed of late, even if it feels like an evolutionary shift for the still-familiar core series design.
The enticing future tech and stirred-up online play do an admirable job of making Call of Duty enticing and even exciting once more.
READ MORE: The 10 Best Games in the World right now
Stuff Says…
Peering decades into the future is just what this mega-series needed to perk up its previously dated-feeling design
Good Stuff
Fast, fantastic multiplayer
Strong campaign action
Cool future tech
Bad Stuff
Exo Survival co-op mode is limp
Sharper online learning curve
Weak attempts to evoke emotion