Beyerdynamic RSX660 Trendline review
The RSX660 Trendlines have excellent sound and clarity eight hours of operating time and a fetching 100-metre range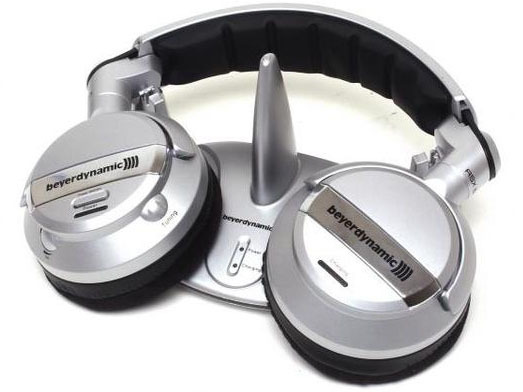 These wireless 'phones are so unnervingly velvety they feel as though you're putting on your nan's slippers. Fortunately, though, they're a bit more exciting than that.
Featherweight and wireless
Nestled in the large acoustic chambers of the closed-back design are light-as-a-feather diaphragms and magnet assemblies which boost the bass and transparency of higher frequencies.
They sound solid and the clarity is excellent – just the thing for bouncing round your room to the Kaiser Chiefs.
All you need to do to get started is connect the transmitter to your source, tune in your cans and you're away.
With their 100-metre range they're not shy of stepping out and, with eight hours operating time, aren't afraid of a full days work. Ask any more of them, however, and you may be disappointed.