Samsung D840 review
Samsung's super-slim slider looks like a Shine-worrier, but can it impress more than just the fashion set?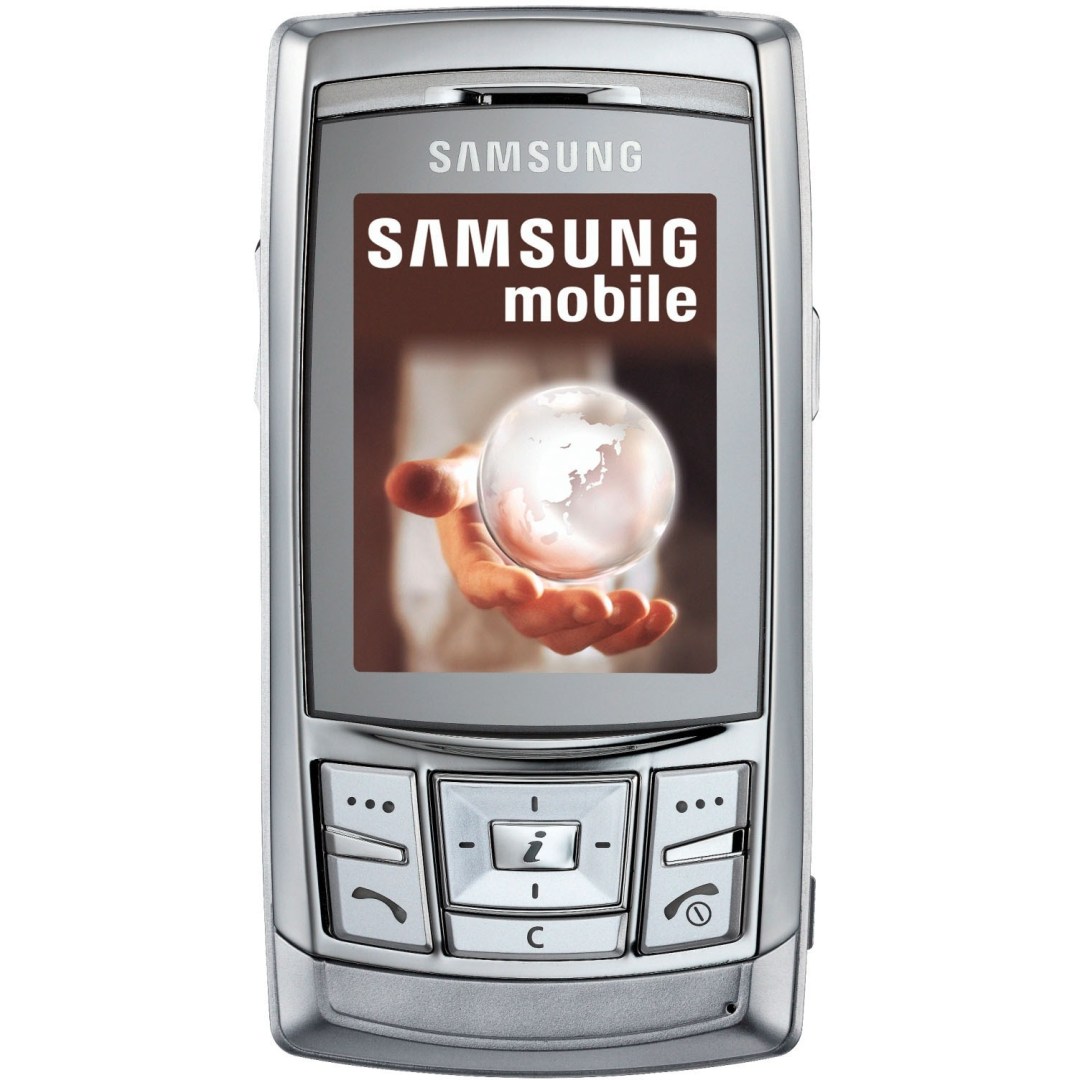 It was only a matter of time before Samsung checked itself in for an image revamp. Mocked for its unfashionable image and geeky credentials by the hip kids from the LG and Motorola hood, Sammy stole away, starved itself and re-emerged with a line of svelte sliders, led by the D900. The latest addition to the family has rifled around in LG's wardrobe and emerged with reflective new threads to boot.
Take a Shine…
Like its LG-made 'inspiration', the D840 is slim, sexy and, well, shiny. Like the Shine, the main crowd-pleaser is its 2.12in reflective screen, which dominates the slider's face. And it's hard to ignore its charms – the 240×320 TFT display is lively and crisp and, coupled with an extremely slick single-handed slide mechanism, makes the siren call to cover it with digit smudges very strong indeed.
But barring the inevitable greasy fingerprints, the D840's screen is incredibly resilient, surviving unscathed rattling about with the potentially hazardous contents of our manbags. Indeed, the D480 is slightly more masculine than its metrosexual mentor – sure, it may not be as gorgeously minimalist as the Shine, but the addition of butch navigational keys on its face, rather than a ditzy rollerwheel means that it can actually perform functions with minimum fuss.
It might not have the instant sex appeal of the Shine, but the D840 can console itself with the fact that the super Samsung diet has slimmed its waistline down to 7mm less than its rival. In fact, at a svelte 11.9mm thick, pocket bulge is kept to a bare minimum.
Face facts
Another plus point is the D840's fuss-free interface – bar the infuriatingly easy-to-press-by-mistake WAP button that nearly all phone manufacturers seem to slip into their designs, it's a breeze to use. Those with poor hand-eye co-ordination (or a drink problem) will love the fact that the Samsung will remember your favourite functions and highlight them automatically on next use.
At times the Sammy surpasses idiot-proof, however, and becomes idiot-pleasing – there is a primary-school feel to any of the choice of number input fonts and the welcome screen (Samsung Fun Club, anyone?) is cringeworthy. But these are minor gripes – the supplied music player looks great and is a doddle to use and, unlike the Shine, features stereo Bluetooth, while a Picsel viewer means that browsing documents is a pleasure.
The minus column
All's not so well in the camera camp, however. The snapper function, even through the side-mounted quick key, takes a tiresome amount of time to fire up, making spontaneous shots an impossibility, while no autofocus or optical zoom mean this is little more than a happy snapper. But the addition of a MicroSD slot does mean that the Samsung can swallow up to 2GB of MP3, video or pics into its tiny belly.
Another noticeable frown came when we eventually used the thing to make some calls – the built-in aerial performed pretty poorly in some built-up areas, reducing calls to a series of 'what?'s and 'can you hear me now?'s.
But as a standalone fashion phone, this is a sleek, sexy, pocketable companion that won't cause the gender confusion of a Shine – just don't expect too many brains underneath that buff exterior.
Use it with…
Stuff Essentials – Bluetooth headphones