Philips HTS9800 review
Home-cinema in a box from Philips! Real cinemas, they found, are too big to fit…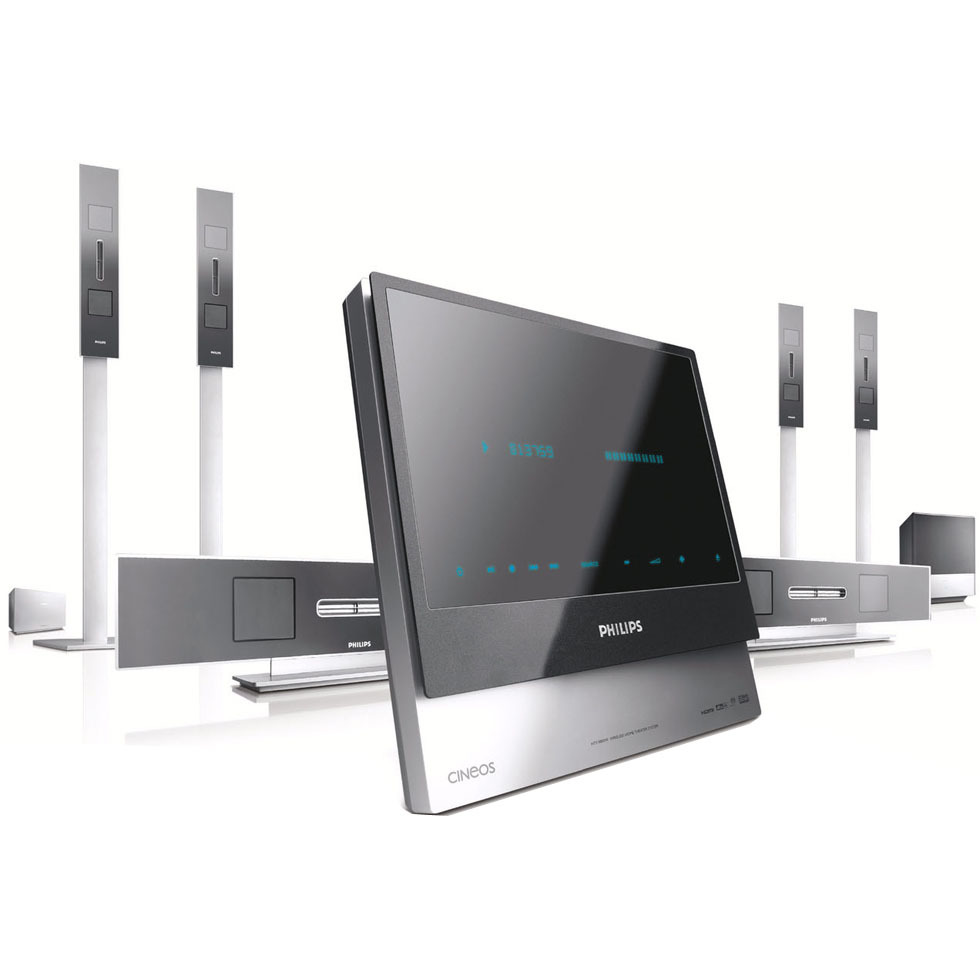 Buying home-cinema-in-a-box systems usually means making compromises compared to splashing out on dedicated separates – but not in this case. The Philips HTS9800W gives you 6.1 surround sound, wireless rear speakers, multichannel SACD replay, an HDMI video output capable of 720p and 1080i video, and more.
It's a sexy looker, too, the entire system – save the subwoofer – being eminently suitable for a discreet wall-mount installation.
Heads up
The heart of the Philips is a slim 'head' unit featuring a slot-loading DVD/SACD/CD drive. Designed to be mounted on the wall (although it will also sit on a table if need be), it's a slick touch-screen affair. As with many systems in this class, it doesn't contain amplification (that's housed in the subwoofer) while an external video router deals with additional video inputs.
One additional box, the wireless rear-speaker receiver, houses amplification for three speakers to support the Philips' 6.1 configuration, and also plays host to a 2.4GHz wireless receiver, rather than the more prosaic RF or infra-red systems used by most rivals. This works seamlessly, with none of the irritating interference of rival designs.
Quality street
Of course, all the fancy window-dressing in the world is worthless if your basics (good sound, quality vision) aren't right – but the HTS9800W is more than competent on all fronts. OK, so it won't punch as hard as separates kit, but the Philips is still sonically impressive, thanks to ribbon tweeters that give a comparatively accurate and very spacious sound. Picture quality is fine, too: use 720p video from the HDMI output, and you'll find little to complain about.
So, hats off to Philips. The HTS9800W is clever, capable, and bound to succeed.