Pathos Cinema X review
Can this AV valve-amp possibly sound as good as it looks?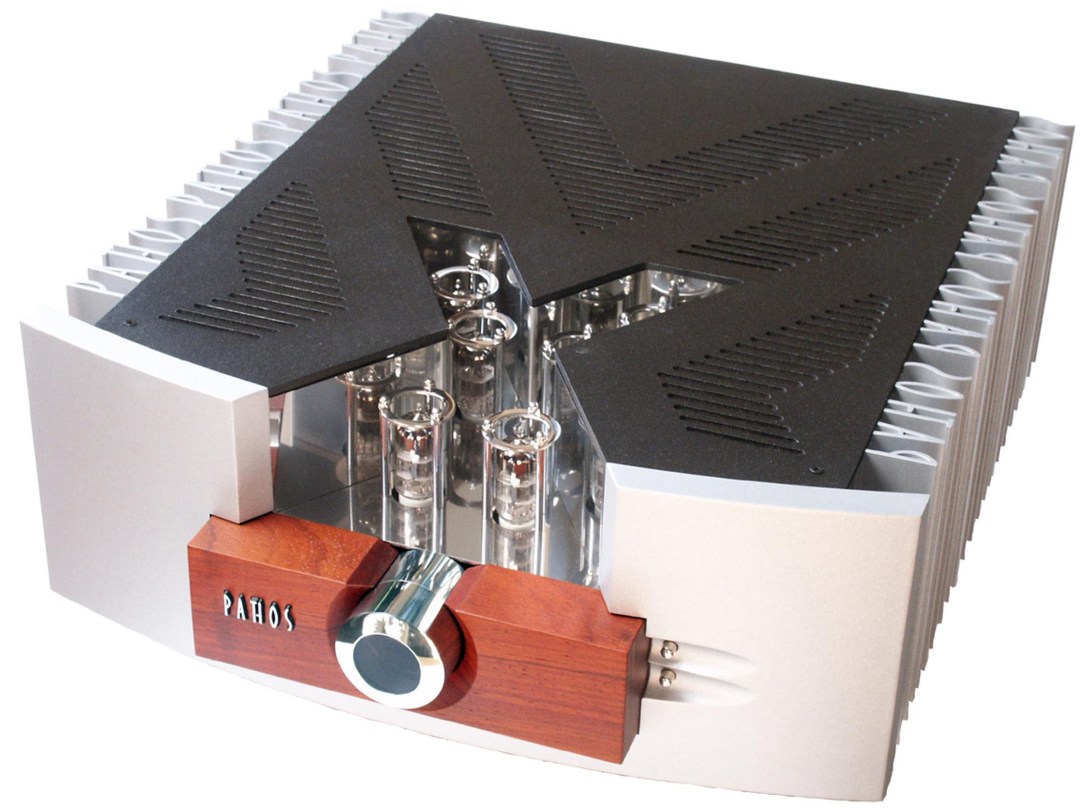 Yes, it really is a multichannel amp, but just forget that for a moment and behold its loveliness! C'mon, just look at the thing. Revel in all that glowing-valve gorgeousness and the perfectly polished timber. Check out the way the valves sit in a cut-out formed from the model name, and the fact that the heat-sinks along the side read 'Pathos' from above. Wonder where all the controls have gone…
Remotely interesting
Yes, it has a remote. True, there are only four buttons, but all the Pathos' features can be accessed using various simple combinations. The set-up is amazingly simple – five minutes and you're away, no muss, no fuss.
Pathos has approached the multichannel market in a different way to most rivals: the Cinema X has no surround-sound processing or decoding of any kind. So you need a DVD player capable outputting surround sound in analogue form into the inputs it provides. Instead of creating a multichannel amp first, and a stereo design as a second thought, the company has instead attempted to create a complete, no-compromise sonic solution in one box.
As a result, the valve-based Cinema X gives 110 watts into five channels, or 450 watts into two channels – and quite extraordinary sonic ability. Both in multichannel and in stereo, it oozes confidence. The midrange is expressive and well separated, allowing loads of room for vocals to breathe, while at the same time, instruments sound full-bodied and rich. The treble has bags of headroom, and never sounds in any way forced or hard.
When a movie soundtrack switches from vast expanses of open air to small rooms, the Pathos has no trouble conveying that shift, a challenge some more expensive, less-subtle kit struggles with. The soundfield is engaging and solid, never allowing any impression of a hole in the sound. The Pathos Cinema X will astound you with its no-compromise approach to sound reproduction.
If you're seeking exceptional stereo performance as well as stellar surround sound from one box – and if you have the money – this is the amp for you. If you don't care, and you're still slack-jawed at the looks of the thing, don't worry – we quite understand…