Orange Snow Mobile review
The Snow Mobile phone comes with a camera, Push to Talk, games and boarding masterclasses but lacks Bluetooth or MP3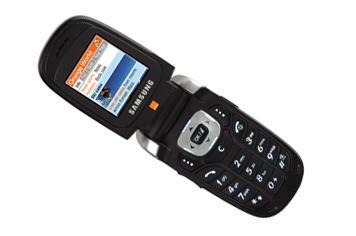 To test Orange's new snow sports phone, we took it all the way to Tignes in the French alps.
But what exactly is a snow-mobile? To those of you who wryly answered 'a small powered vehicle for traversing snow', we salute you, but you're wrong. Here in Stuff land, it's a Samsung X660 sold with a snow sport mag (Slide) and discount vouchers for gear shops (Ellis Brigham).
This clamshell's a rudimentary creature: the camera's a 0.3MP job, there's no Bluetooth and no MP3 player. It is tri-band, though, and very small, with a battery that handles the cold surprisingly well.
Learn to snowboard with your mobile
Sure, it spent most of the time in our pocket when out on the slopes, but only used a third of its battery in seven hours of boarding – far better than our Panasonic digicam managed.
There's also walkie talkie-style Push To Talk, and Talk Now is pretty cheap. We liked the Orange World masterclass from Brit boarding queen, Jenny Jones. Tricks such as the strictly-not-for-beginners pipeside frontair are well-described with photos, videos and text. The only shame is that WAP's still a bugger to navigate.
Last but by no means least: the snow-themed games, which are okay. Snow Jam is the best one, encompassing a slightly samey mix of grabs, flips, jumps and rail-riding down a 3D slope. As mobile games go, it's not bad.