Nokia E61 review
Is Blackberry's domination of the mobile email market finally coming to an end? Nokia certainly hopes so, with its E61.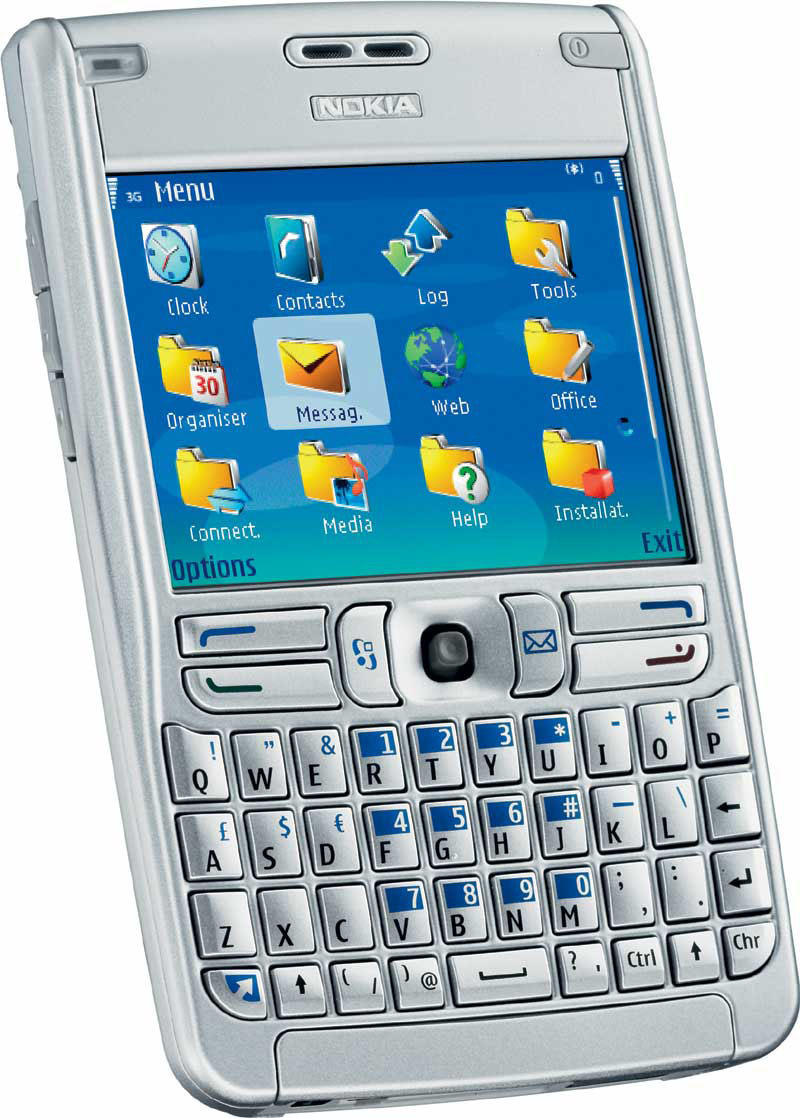 At first glance, the 'retro-calculator' appearance of the E61 is off-putting – but pick it up and we defy you not to fall in love. It might look plasticky in pictures, but it's actually encased in hardy metal, and although it's as high and wide as a Blackberry, it's just over half as thick and has double the superpowers.
Have Casio had a hand in making this one?
It's a huge relief to find that Nokia has finally discovered thin. Waifishness is, after all, the characteristic that has won Motorola a huge chunk of the mobile market, despite Moto's notoriously unintuitive software. No such usability problems afflict the E61, which runs the same Symbian 9.1 operating system and Series 60 v3 front-end as the brilliant N80, winner of Stuff's smartphone Supertest (July 2006).
Unlike the N80, the E61 has a hardy battery life – with all flavours of wireless enabled, it'll still manage over a week on standby and a good couple of days of heavy usage. And, boy, how you'll use it. With a fantastic thumb-operated Qwerty keyboard and bright QVGA screen (with 16million colours), the E61 is an unabashed joy to play with – not least because it features Nokia's stunning new mobile browser.
The S60 browser is based on the same code as Apple's Safari, which renders web pages as you'd see them on a desktop computer. It's cooler than most desktop browsers, and almost as powerful (RSS and Javascript are present and correct, but you'll have to make do with a 'lite' version of Flash which is, sadly, next to useless).
How does it rate against the competition?
The E61 is certainly more desirable than the Blackberry 8700 – not only is it slimmer, it's more functional too, thanks to 3G, Wi-Fi, full web browsing and the ability to edit email attachments. It's compatible with pretty much every push email service, too – including Blackberry – which almost makes up for the fact that the web browser isn't, for some reason, compatible with Outlook Web Access. You'll have to download Opera for that – although, to be fair, there is an Exchange Server conduit included. There's also a set-up wizard for POP accounts – such as gmail – which works like a dream.
Compared with our current favourite smartphone, the N80, the E61 fights a valiant fight. Its screen is larger, but resolution is actually lower. Despite being 3G compatible, the E61 has no camera for snaps or videocalling. But it trumps the N80 when it comes to work – rather than a document reader, the E61 features Office-compatible business apps (word processor, spreadsheet and even PowerPoint editor), plus Worldmate for localised weather and time information and a very useful Zip manager for downloads.
The E61 also offers Voice Over IP functionality for free calls using Wi-Fi. However, we struggled in vain to get this working – a shame, because this is potentially the E61's killer feature. But, fear not, we'll keep trying.
In truth, the E61 is aimed at boardroom level; a handset for
high-powered execs who want an emailer that won't ruin the lines of their suit. But even if you work in the boiler room, the E61 is worth a look if you're after a great smartphone. The only thing that stops it from being an all-round classic is the lack of a camera.