Motorola RAZR 2 review
The RAZR is dead. Long live RAZR the second! Can the new King of Thin reclaim its throne from its army of slimline challengers?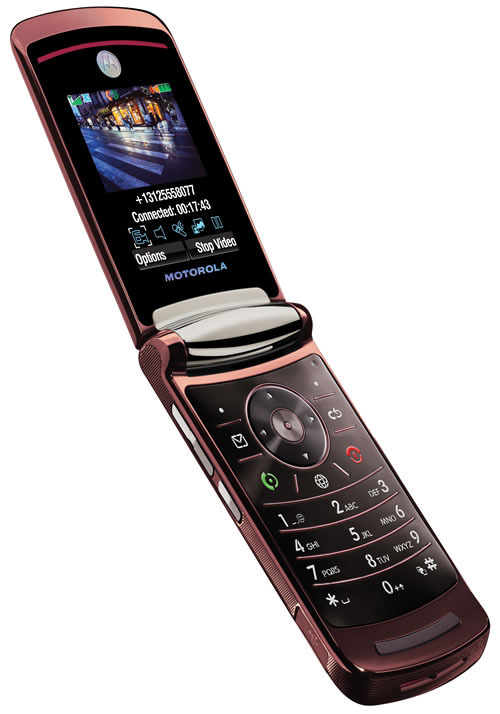 Let's get the gushing praise out the way first: the MOTORAZR V3 reinvented phone design. It's rightly heralded as a design icon that inspired a generation of emaciated wannabes.
But two and half years on the RAZR has clearly out stayed its welcome. Its design is as tired as an old mutt waiting for doggy heaven and Moto has found it hard to move on. So instead of completely severing its RAZR ties and starting anew, Moto has launched the RAZR 2.
Touch of class
OK, it screams lack of imagination on Moto's part. But we promise you'll be absolutely gob-smacked at how Moto's managed to galvanise this ailing series, making us fall head-over-heels in love all over again.
The EDGE-enabled V8 is the first of the RAZR 2 range to arrive (an HSDPA-motoring V9 is also on the cards) and is absolutely immaculate.
Moto has has kept the original RAZR template and 11.9mm sleek silhouette but the sequel is expertly hewn from quality stainless steel, aluminium and magnesium, gaining a considerable heft in the process.
It feels close to the Nokia 8600 Luna in the luxury stakes but at half the price. Its design also oozes considerably more class than the original V3 with an attractive 'Dark Pearl Grey' veneer and steely cold touch. A more refined and thumb-friendly laser-etched keypad is also onboard.
Thanks for the memory
Moto's much maligned, vexatious UI has been given a design refresh and is lucid to master, particularly with the 2in QVGA display on the front. This generously sized window includes touch-sensitive music controls that emit a ticklish pulse with every tap. You can also read and reply to messages without opening the phone, using the side keys and pre-loaded phrases.
The keypad holds a dedicated key to fire up the music player and while it boasts strong features and audio through both the supplied headphones (it sounds meatier hooked up to the Bluetooth MOTOROKR S9 fones) its music capabilities are hampered by the limited storage.
There's a generous 512MB helping of internal memory, but with no card slot you're restricted to about 125 good quality MP3 tracks or a couple of Spinal Tap jazz odysseys.
Average snapper
The fixed focus snapper is also decidedly average and Moto has still yet to breach the 2MP barrier. Elsewhere, the V8 can announce text messages, caller ID and menu items, in a posh Stephen Hawkings voice, plus you can surf the t'internet via the convenient Opera 8.5 web browser.
The RAZR 2 V8 is a five-star phone on design and build alone but it still has glaring feature flaws including limited memory and lack of 3G download speeds. If you're a style-hound and don't care for such discrepancies then the V8 is pure gold. But if you demand more substance from your RAZR, then hold out for the HSDPA careering, microSD card carrying V9.