Mezzo D9 review
The Mezzo D9 was designed by ex-F1 designer Jon Whyte and is replete with great design touches to make the folder a swift and stable commuters friend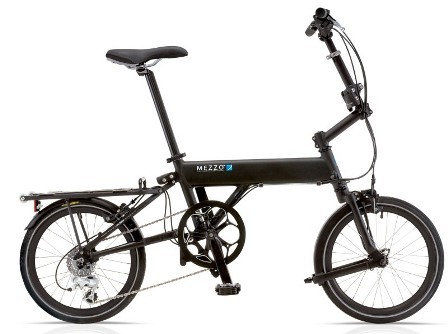 Designed by ex-F1 designer and lately UK mountain bike supremo Jon Whyte, the Mezzo is a classic folder, tricked out with neat design touches.
It takes 20 seconds to put together and you couldn't injure yourself with this model even if you were really trying – the catches are brilliantly designed and the fold is simple, once you master it.
Like other small folding bikes, this is a sit-and-spin deal. Trying to stand and grind up a hill is a wobbly experience. But if you're a happy, stable commuter, it's perfect – swift, compact but with stable handling and great gearing. The designer's biking experience exudes from every weld and component. The D9 is a rare folding treat.