Leatherman Multi Tool review
This Leatherman is the Rolls Royce of multi-tools: function and form in perfect harmony. Take it camping and you'll beat Mears at his own game…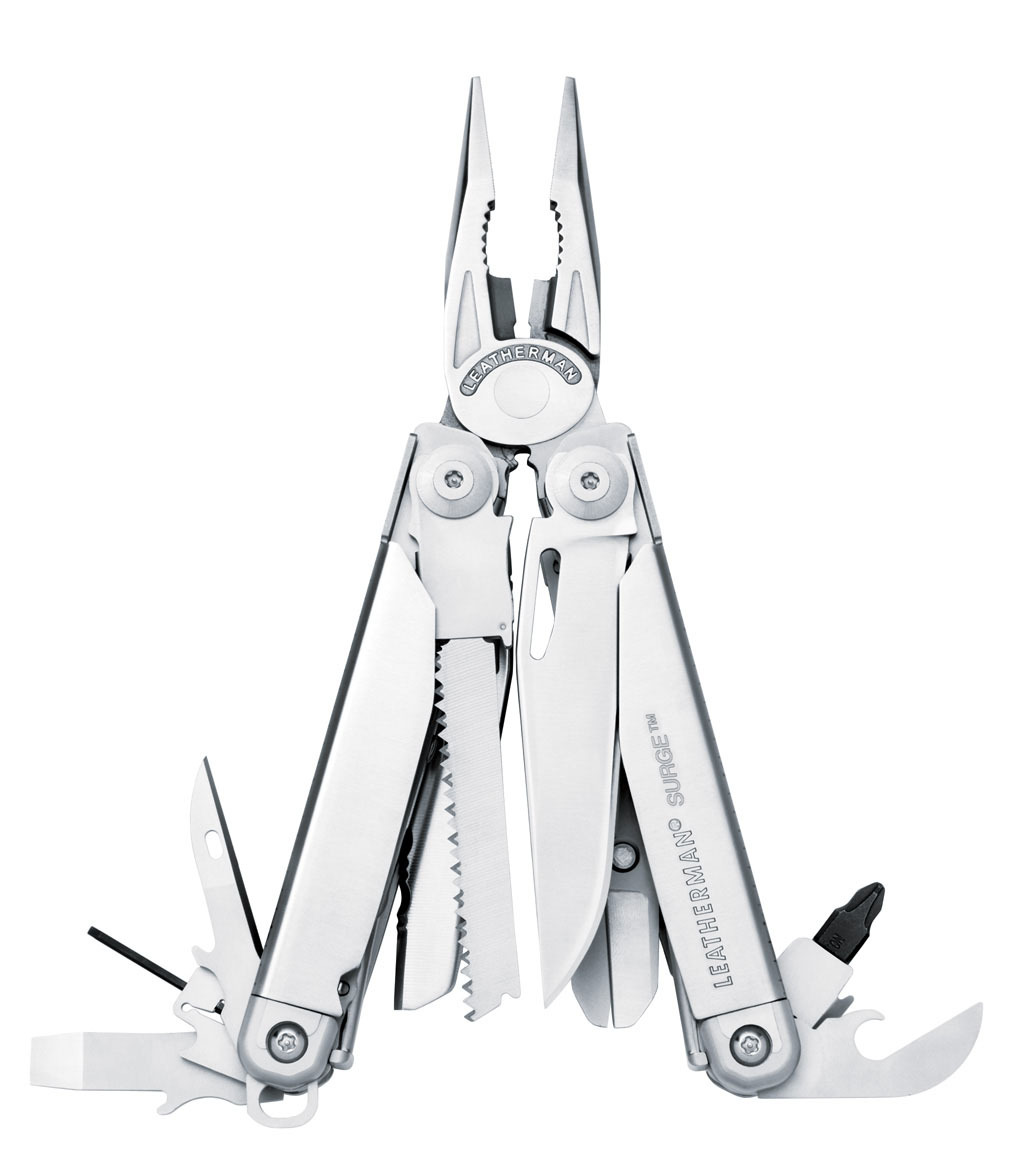 There are a garden shed load of multi-tools on the market. Not all of them are up to the job, but the Leatherman AL certainly is. It's the best camping tool since cavemen invented the flint axe.
Pretty fly (for a multitool)It has an impressive list of tools built around Leatherman's signature set of fold-out pliers. None of these tools are superfluous to requirements and all the right one for the job – you can saw wood for the fire, gut fish, open cans, slice, screw, file, snip or clasp. 
Everything tucks neatly into black anodised aircraft-grade aluminium handles which are not only sexy but comfortable to hold, even if you are having to put some grunt into a tough job.
Four tools are accessed when the pliers are folded shut; knife, file, serrated knife and saw. All have separate simple thumb-press locks for quick closing and the two knife blades have thumb holes on their back edge so you can flip them with ease.
Can't quite cut it
Fold the handles back and you'll reveal the pliers, which have two grades of wire cutters incorporated in their jaws. 
The inner tools also include a pair of scissors. These are possibly the AL's only weak spot: just a couple of centimetres long, they are little fiddly to use and there's not a lot of leverage in the dainty handle. 
That said they are very sharp, which helps them punch above their weight and cut through materials you would expect them to struggle with.
Instead of fixed screwdrivers there is a socket with interchangeable bits. Supplied with a double-ended Phillips and standard screwdriver are six other hex and screwdriver bits, which sit neatly in a storage rack in the AL's leather carry pouch. If you're fools for tool holsters like us, this could well be the clincher.