I-Mate K-Jam review
The i-mate K-Jam may not be 3G but it comes with a QWERTY keyboard, full internet browsing and Skype VoIP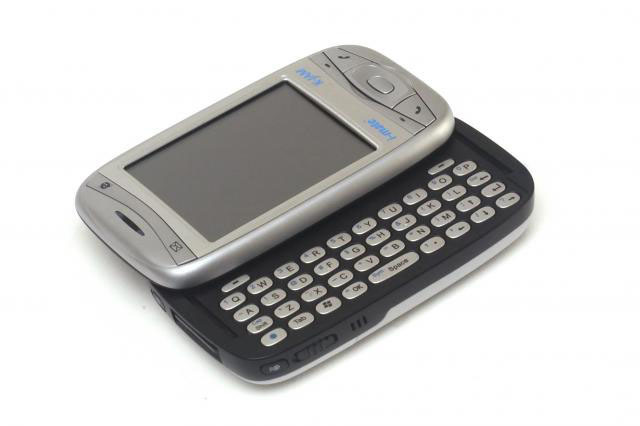 The Here we see the HTC Wizard made up as the i-mate K-Jam, though you'll also see it as the T-Mobile MDA Vario here and in the US.
Weight loss comes at a price
It's smaller than competitors but, with that loss in size, we've lost 3G capability – it's Wi-Fi or GPRS from here on in – and we're looking at a QVGA screen and 200MHz processor.
Luckily it does have a QWERTY keyboard and, with Windows Mobile 5.0, it's still capable of full internet browsing, Outlook, Word, Excel and PowerPoint shenanigans.
Capable but unwilling, thanks to that wee processor – start jabbing indiscriminately at the screen with your stubby fingers and you'll quickly confuse it. This is exceptionally frustrating, and a bad morning will have you bemoaning the lack of a 'proper' mobile keypad.
But the K-Jam is all-powerful compared to similarly sized mobiles. Don't forget it's capable of proper web surfing, emails with attachments, Skype VoIP and Office-level document handling. It's just not as crisp a business tool as, say, the O2 XDA Exec.
The size and balance point of the K-Jam means that typing on its keyboard is best achieved by cupping your hand and using your thumbs. A surprising speed can be achieved, although RSI sufferers probably won't enjoy it much.