Google Maps review
Google Maps returns to iPhone – but has it lost its way in the wilderness or found the promised land?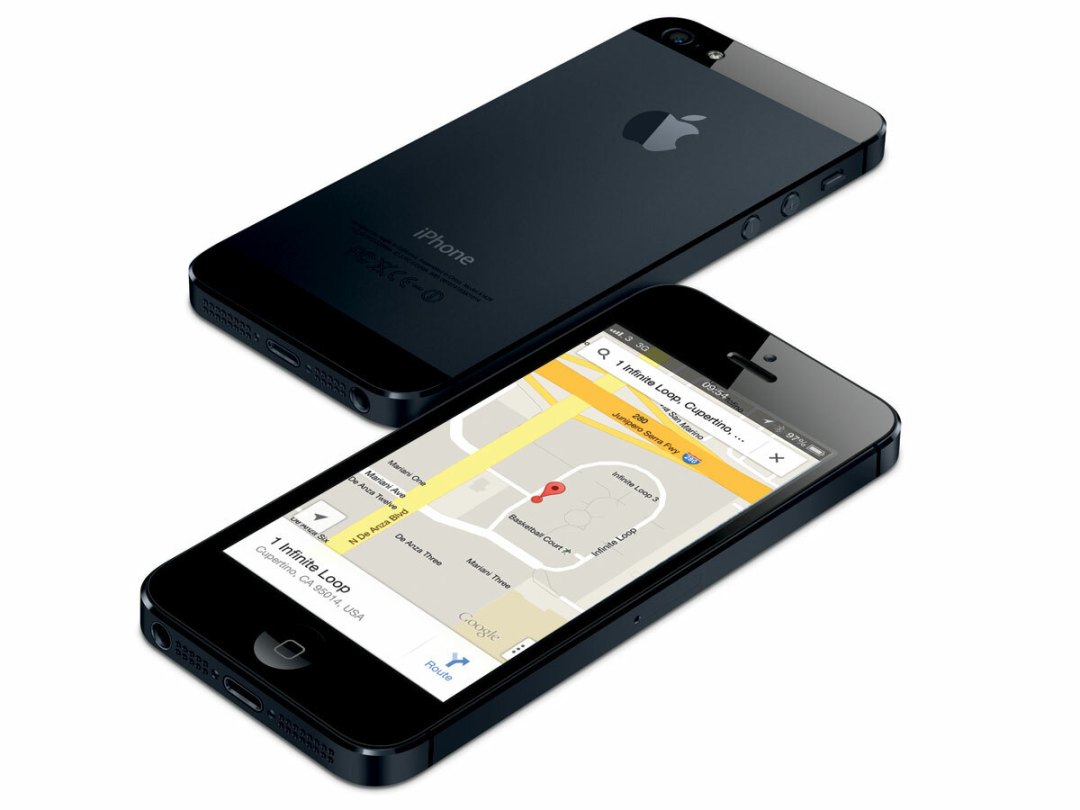 Google has finally listened to the cries for help from desperate iOS6 users and released its own third party app to the App Store. It shot to the top of the app charts almost instantly, but is it the answer Apple users have been looking for?
For a start, the interface is different to what we saw in the native iOS app – it's more fully featured, and closer to the Android user experience.
Fire up Google Maps and it'll immediately show a map with the familiar blue dot to pinpoint where you are. You can browse by swiping, pinch to zoom in or out, and then return to where you are by pressing the arrow in the bottom left hand corner.
At the top of the map there's a search bar. Here you can type an address, a business name or even a type of business, such as 'Indian restaurant', to pull up matching businesses in the local area.
Your destination is presented at the bottom of the map alongside an approximate driving time. Press that and the navigation menu will appear, giving you the choice of directions by car, by public transport (currently limited to certain areas) or by walking. One welcome new addition for iPhone users is step-by-step voice navigation, a nice touch that was previously limited to the native Android version.
In comparison with Apple Maps, Google's offering is streets ahead (sorry). Even fairly new or smaller businesses in our local area were picked up by Google Maps, where they didn't appear on Apple Maps – one of the biggest complaints about Cupertino's native service. Google Maps routing is sensible, serving up numerous options to get you to your destination. Most importantly, it's accurate.
For more details on your destination, a simple swipe up from the bottom of the screen brings up an information pane. If it's a town or city you'll be given the option to view it on Street View – and if it's a business, Google can pull up more information including contact details, its website and customer reviews. It's a hugely smooth and intuitive design that adds that little bit extra to what iPhone users have come to expect from Google Maps.
At any point when browsing or navigating you can swipe from right to left and switch the maps to Google's excellent satellite view, which puts Nokia's effort to shame. There's also the addition of real-time traffic details – though this is still in beta. Any congestion is shown up as a red line on the map, so you have an idea of where you need to avoid, though we found the accuracy of the traffic information to be changeable – we certainly wouldn't plan a journey around it just yet.
Other nice touches include a location history and the ability to save 'work' and 'home' locations for quick navigation. You can also plan a route avoiding motorways or tolls should you wish, bringing this free app very closely on par to what you'd expect from a full-blown sat-nav.
The new Google Maps really does bring all the greatness of the native iOS Google Maps back to the operating system, with a few new and excellent tricks up its sleeve to boot. It's simply a must-have app – you need only look at the thousands of 5 star reviews on the App Store to see how much Google Maps has been missed. Apple Maps – take note.