Elonex Prowire/D review
The Prowire/D is ideal as a secondary home PC that can be easily networked with your existing systems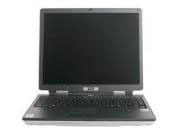 The Prowire 121B's bigger brother is lighter on the wallet though more taxing on the arms, at 2.4kg. Its 1.86GHz processor is compensated for by 1GB of RAM, an 80GB hard disk, sleek 14.in screen and Bluetooth capabilities.
The Prowire/D is ideal as a secondary home PC that can be easily networked with your existing systems. A dual layer DVD rewriter makes copying easy, while gaming performance and image quality are just about adequate.
It might not be perfect, but it has its merits, and it's a solid player.