Clearaudio Emotion review
Get your cans and dig out your old Doctor And The Medics albums – Clearaudio's Emotion all-rounder deck is ready to rock.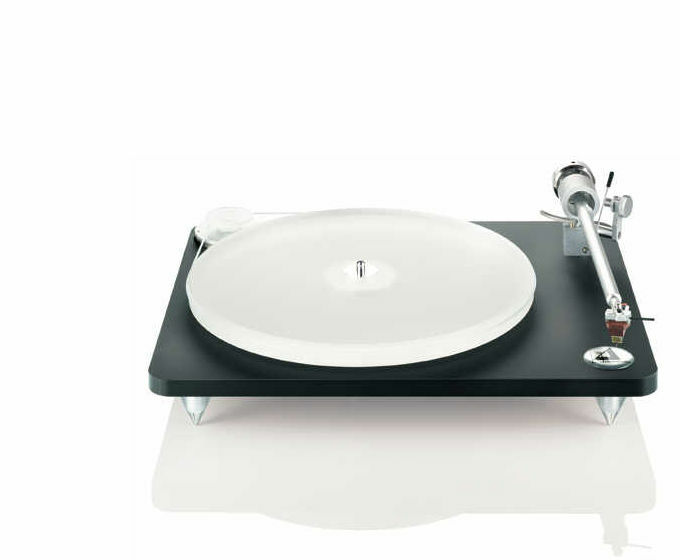 Clearaudio's engineers clearly can't leave things alone. Since this deck first appeared, it's gained an improved belt and a matching motor pulley. The result is a greater sense of sparkle and clarity, further improving an already beautifully balanced sound, with few weaknesses. Rhythms are gripped with determination, and pounded out with a great deal of enthusiasm.
Warmth and body
REM's Automatic For The People can sound messy and confused on many turntables, but certainly not here: the Clearaudio delivers vocals with class-leading clarity without sacrificing any sense of body or warmth.
Detail, dynamics and attack are all first-rate, but don't worry, subtlety isn't sacrificed in this bid to excite. Put on a mellow tune such as Nick Cave's Wonderful Life, and it shifts gear effortlessly to produce a sumptuous yet detailed performance. This is a deck that responds to whatever you play on it.
Build-quality is impressive, too, with each part of this package feeling solidly engineered and lovingly finished.
It's a winner, baby
Spending more than £600 on this package might seem extravagant, but not once you've heard this deck in action – or when you consider that it cones equipped with Clearaudio's Satisfy tonearm and an Aurum Classics Wood cartridge. Its combination of talents won it What Hi-Fi's Product of the Year accolade in 2005, and now you know why.