BenQ-Siemens E61 review
If you can handle the budget look of the E61 and just want a simple music phone with no frills - you've found a match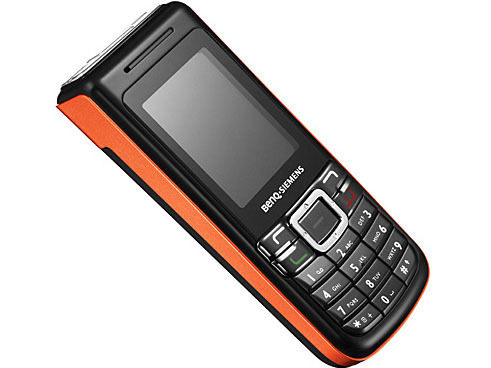 One for the kids, this. At £100 on pay as you go, the E61 is looking at slipping its way into the grubby, don't-want-to-know-where-they've-been hands of today's Burberry capped yoof. However, a cunning plan seems to have come together at the B-S HQ, as the colour scheme is aimed at the big kids who still fondly remember the A-Team van and its band of mercenary passengers. Unfortunately, the plastic body feels cheaper than BA's bling.
Cheap and cheerful
Its musical aspirations are made abundantly clear by the controls mounted on the top edge, which do play/pause, forward, back and volume duties when you're in the MP3 mode, although there's no hold button. All those functions are available using the D-pad on the front, as well. You can't knock it for ease of use, the buttons are big and clearly marked, even if that silver finish looks a bit Tonka.
Doing the boring stuff – making calls, texting, etc – is just as simple. The menus are colourful and straightforward, and the screen's pretty good. In fact, aside from the cheap plasticky feel of the whole thing, the only obvious concession to cost is the naff VGA camera.
If you're not afraid of the teenage-dirtbag styling, this is a great-value package with everything you need to get started, including a 512MB memory card (good for at least 120 tracks) and headphones. Don't expect anything special from the headphones. They're standard bundled rubbish and plug into the USB socket, so you can't upgrade.
Getting music onto the E61 was a simple case of connecting via USB then dragging and dropping music files but you can get a faster transfer with Air France.