ZTE Grand S – another big-screen Android phone appears
New smartphone "the world's thinnest with a 5-inch full HD screen and quad-core processor", apparently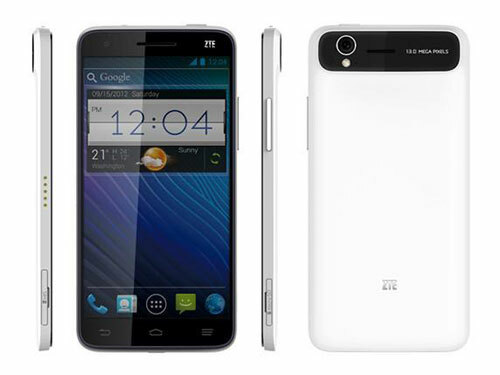 Another day, another quad-core Android phone arrives on the scene. This time it's the ZTE Grand S, which rocks a 1.7GHz Qualcomm Snapdragon S4 processor alongside a big ol' 5-inch full HD screen. Yep, that's a mighty resolution of 1920 x 1080 pixels.
There's also 4G LTE capabilities, 2GB of RAM, 16GB of built-in storage, 13MP rear camera, 2MP front camera and Android 4.2 Jelly Bean. And all in a body just 6.9mm thick – making this, according to ZTE, the world's thinnest quad-core smartphone with a 5-inch full HD screen. Or something. It's skinny – let's leave it at that.
The ZTE Grand S will be available in China in the first quarter of this year, and we'd expect it to follow in other parts of the world not long after. Watch this space.
[via EuroDroid]
You might also like
Mindmeld iPad app understands your conversations and searches the web so you don't have to
Artiphon unveils the beautiful iPhone 5 compatible INSTRUMENT 1 – exclusive hands on photos
Morphing touchscreen keyboard video blows our minds