YouTube opens Merch Store
The video site's been busy constructing its virtual t-shirt stand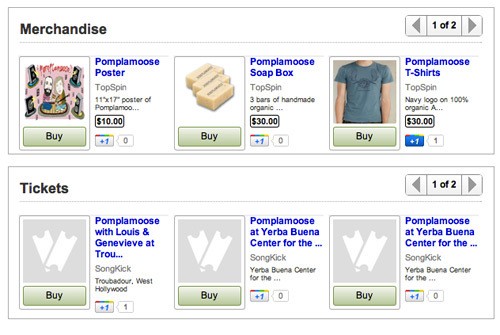 YouTube's getting a gazillion hits a second on its videos (mainly of cats), and now it's setting itself up as the go-to destination for musicians to share their songs – and make a bit of money on the side. Sound familiar? Spare a thought for Myspace.
Now bands and artists worth their salt can sell downloads, concert tickets and merchandise alongside all those music videos, at the mercy of the 'Replay' button, on YouTube. And the sellers aren't mouthy wannabe frontmen, hanging around outside your local venue – they're respectable retailers like Amazon, iTunes, Songkick and Topspin.
YouTube is also peddling "unique experiences like meetups" with bands – so we'll have to wait and see just how intimate it can make the world's most popular video site. What we do know is that with movie rentals and live streaming, YouTube wants our money – and it wants to be taken seriously.
Also
Next Big Thing – 3D printed silver
Tivoli Audio's PAL+ now on sale