Windows Phone 7 Series ignores copy and paste, full multitasking and microSD support
Microsoft has been showing off its forthcoming Windows Phone 7 Series OS at MIX 2010 this week, but there's been certain announcements which have left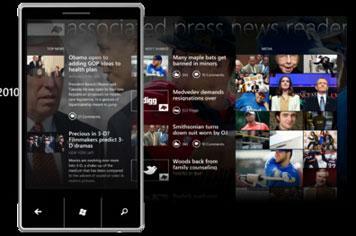 Microsoft has been showing off its forthcoming Windows Phone 7 Series OS at MIX 2010 this week, but there's been certain announcements which have left us feeling, well, just a little disappointed.
It's just all a bit iPhone OS-esque… and unfortunately all the bad bits.
Firstly it's lacking something that Apple sorted in the iPhone's 3.0 upgrade – copy and paste. Apparently Microsoft has chosen to neglect it in preference of its "smart linking" feature, which will allow you to call a number or add it to your phone book by clicking on it. You'll also be able to pull up a map to find an address by clicking on it too.
That's all well and good, but what happens when we're using mobile Office applications? Doesn't that seem like it could be rather important then? Microsoft says not. Apparently its tried to focus on the "core use cases" and by anticipating what the user wants, has deemed cut and paste "not necessary". We think it seems a bit of an odd decision to leave it out, rather than include it alongside smart linking, as BlackBerry does.
The next niggle is multitasking, or in fact, the lack of it. WinPho 7 will support multitasking somewhat, but much in the same way as the iPhone – it'll allow you to play music via the built-in Zune player while browsing the web, for example, but when it comes to third-party music apps such as Spotify, it'll be a no go.
Explaining its decision, Charlie Kindel said: "Apps that run arbitrarily in the background create an end-user experience where battery life and responsiveness of the system becomes… inconsistent."
It will instead have a push notification system (sound familiar?), and will work on apps being able to save their place, when a phone call comes in for example.
Finally, Microsoft has confirmed that Windows Phone 7 Series handsets won't support microSD cards. The minimum requirement for a handset's internal storage is 8GB, but if you fill that guess what? You're going to have to get deleting or upgrade to a phone with more storage. How very Apple of them.
All of this does just sound like a bit of a step backwards, and a disappointment considering Microsoft can't have not heard the complaints from iPhone users about these things.
Still, the iPhone is doing ok, so can WinPho 7 survive these downfalls? Let us know what you think below.
Via: Crave