Wimbledon tennis to air in 3D
Sport and 3D are made for each other, tennis ideally so. That could make Wimbledon's Henman Hill an empty spot this year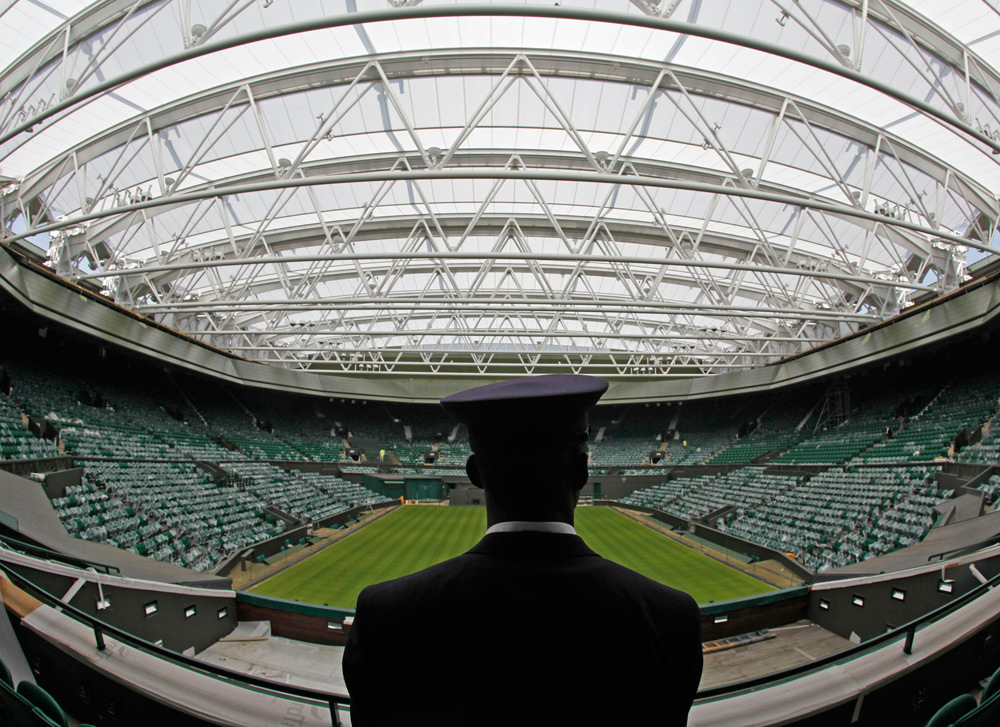 Still sitting on the 3DTV fence? Or should we say net? Perhaps you'll, ahem, let the world's most famous tennis tournament, Wimbledon, change that.
The quintessentially British tennis event will be filmed in HD and 3D and aired in cinemas around the nation. Once again, it's Sony playing one half of the doubles team to call advantage on third-dimensional sport, partnering with Wimbledon's sometime fuddy-duddy organiser, The All England Lawn Tennis Club.
Great to encourage 3D, but if it's sunny enough to play tennis we can't imagine fans packing into a dark cinema to watch. Not that Wimbledon's got the greatest record where weather's concerned. Luckily, the recording will be offered to interested broadcasters, so here's hoping a Freeview HD channel buys it and lets us watch it at home, in the sun, from the garden. We suspect that'll be the day Henman flies and a pig wins Wimbledon. Or whichever way round it goes.