Why Amazon MP3 won't kill iTunes
I downloaded my first batch of songs from Amazon UK's MP3 service last night. I was lured, like many others, by only paying £3 for the top albums (in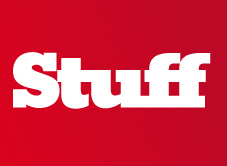 I started filling up my basket with other best-of-2008 albums, but as the prices started rising towards £7 or £8 I hesitated. I checked iTunes: the albums I wanted were there, sometimes cheaper, and all in the iTunes Plus format (i.e. withough DRM restrictions). So I downloaded them from iTunes instead.
Why? Partly because I like Apple's choice of file format – AAC is much more modern than MP3, and theoretically an AAC file at 256kbps (from iTunes Plus) sounds better than an MP3 file at 256kbps (from Amazon). In practice, it would take some serious hi-fi kit to tell the difference (time to raid the What Hi-Fi? Sound And Vision stockroom?). But I like to know the quality is there.
I also like downloading songs directly to my iPhone – something that (thanks to Apple) you can only do if you use the iTunes Music Store.
But most of all I like the convenience of using iTunes software to buy, download and -crucially – transfer music to my iPod and iPhone. The massive success of the iPod is the reason that the iTunes Music Store is so successful – and that's why Amazon is going to struggle to challenge Apple's dominance of the MP3 market.
However, if they push down MP3 download prices in the meantime, I'll be happy.
You can read more of my thoughts on the my blog for Reuters, Can Anyone Stop The Dominance Of iTunes.
Or you can read more about the launch of the Amazon MP3 store here.