Video review – Palm Pixi Plus
Palm's Pixi Plus is a cheap alternative to the rather pricey Pre. But is it a true smartphone contender?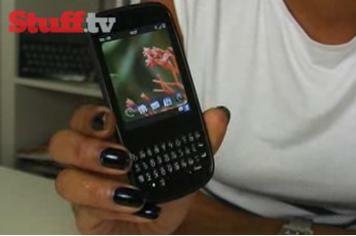 The Palm Pixie Plus is to the Palm Pre what the HTC Wildfire is to the Desire – a scaled down, affordable alternative to its premium sibling. But despite it's entry-level status, the Pixi Plus is a cracking little handset, full of features designed to make your mobile experience as intuitive as possible. And you can check it out for yourself in our video review.
It eschews the sliding keyboard of the Pre in favour of a QWERTY  layout and just like the Xperia X10 Mini/ Mini Pro and Xperia X10, the Pre's dinky sidekick boasts most of its main features, including the flexible WebOS – just without the size and cost.
Best of all, it's a multitasking marvel, able to switch between apps and features with the utmost of ease. We can't exactly hold it up as a competitor to the iPhone or HTC Desire, but it is substantially smaller and cheaper and therefore certainly worth a look in our video review.