A Very Fraggy Christmas – Kitt
Just as certain TV shows and films remind you of Christmas (Blackadder / Poirot / James Bond / Great Escape) despite having nothing intrinsically f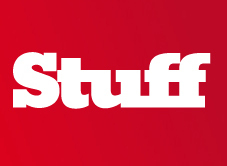 Just as certain TV shows and films remind you of Christmas (Blackadder / Poirot / James Bond / Great Escape) despite having nothing intrinsically festive about them, there are many games that give me that Christmassy feeling. Ratchet and Clank, Prince of Persia, Ico and Tomb Raider all make me think of Christmas. They didn't all come out at Christmas time, but they all share a cosy sort of warmth about them that makes me think of real log fires and fluffy socks and hot chocolate and being off work.
These days almost any game can be lent a Chritmassy feel thanks to the wonders of downloadable content. You can lend your pinata's a Christmassy look in Viva Pinata and Phantasy Star Universe promises a futuristic and alien Christmas with seasonal quests coming to Live. Those who live a second life on their PC be it in Guild Wars, WOW or Second Life itself will most likely be waking up to snow in at least one plane of existence.
Best of all to my mind, you can now download a free Christmas level for LocoRoco on your PSP at PSP's official website. It's terrifically fun and snowy. I know, I know! I'm a soppy thing but I had to do something to keep my Christmas spirit up before my Wii arrived!