Unboxed – Panasonic DMP-BD15
Panasonic's first Blu-ray recorders will be flying into the UK in June, and on the seat next to them will be this portable Blu-ray player – a world fi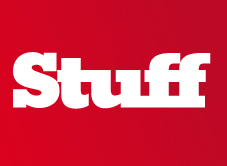 Panasonic's first Blu-ray recorders will be flying into the UK in June, and on the seat next to them will be this portable Blu-ray player – a world first. The DMP-BD15 has an 8.9in, WSVGA (1024×600) screen, which marks it out as something of a 'because we can' piece of tech – Blu-rays won't exactly thrive on that display.
Of course, the real purpose of the DMP-BD15 is that you can connect it to a hi-def TV via the HDMI out – so if a 'DVD' friend has invited you over, you can chuck it in your man bag with a stash of Blu-rays, connect it to their HD-ready TV and convert them to the wonders of hi-def. There's no price yet, though we're expecting it to be what's technically known as a 'cringer'.      
Panny also had some other toys on show, including the lovely wireless Blu-ray surround sound system (below). The SC-ZT1 is a 2.1 system as standard, but other 'pole' speakers can be added to create a full 5.1 system that will also double nicely as a dribbling course for honing your five-a-side skills.
The ZT1 keeps everything cable-free by sending uncompressed audio over Panasonic's proprietary 2.4Ghz wireless tech and sounded impressive in our brief listen. As you can see below, it was paired with the new DMP-BD80 Blu-ray player, which will be on sale in June for £360.
We'll have full reviews of all these Blu-ray toys very soon, but in the meantime check out our Blu-ray players Top 10.