Unboxed – Palm Pre 2
Join us as we shuck HP's first phone to wear a Palm skirt, the Pre 2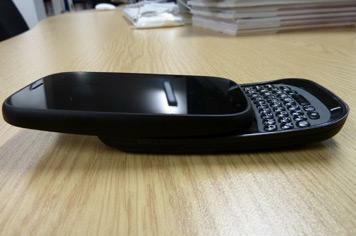 This is HP's new phone. And the successor to Palm's Pre. It runs on webOS 2.0, one of the most advanced smartphone platforms about. Here's a quick spin through what you can expect…
Hello world! That's a new glass screen on the front. Otherwise, HP's Pre 2 looks pretty much identical to the original Palm Pre.
And there's the familiar slide-out QWERTY (also seen on the original Pre). Has HP bothered to change anything at all?
That's a start – a 5MP cam sits on the back casing. And beneath that shell there are some improved hardware innards (like a 1GHz processor) running the shiny new webOS 2.0 platform.
And the moment you've been waiting for… Stuff.tv on that shiny glass screen. And there's Flash 10.1 (beta) support for our vids. Like this Pre 2 preview.
Better still are the new stacks that organise cards automatically when you navigate from app to app for a common purpose. In a word, brilliant.
It works in landscape, too, for when one page of Stuff.tv just isn't enough.
Hands-off… fans of the wire-free future we're all heading for will be pleased to see HP's kept the Touch Stone wireless charging dock. And it plans to bring an update soon to allow apps to run while it's reclining on its charger.
That's it for now, but we'll have a review up on Stuff.tv in the very near future.
More from Stuff.tv
– Rumour Mill – Facebook launching Gmail killer
– 15 of the best motion-controlled game apps
– Need to know – B&O BeoSound8