Toshiba U920T – another sliding ultrabook
A new Windows 8 PC that converts from notebook to 12.5-inch tablet in one smooth motion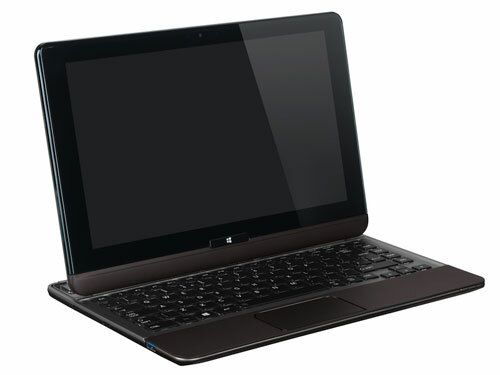 Sony debuted the sliding VAIO Duo 11 yesterday, and Toshiba's new Satellite U920T sports a similar design, transforming from a laptop to a tablet in moments: you just slide the screen forward to cover the keyboard.
The U920T rocks a 12.5-inch 1366 x 768 touchscreen clad in Gorilla Glass, as well as Windows 8, 128GB of SSD storage, 4GB RAM and a third generation Intel ultrabook processor. There are two USB 3.0 ports and two cameras (1-megapixel at the front, 3-megapixel at the rear).
It's not the most portable of tablets, weighing in at 1.45kg, but we guess that's the price you pay for always having a full hardware keyboard at your beck and call. Look out for the U920T in the winter.
Lenovo ThinkPad Tablet 2 hands on review
Amazon Appstore launches in Europe – Kindle Fire 2 incoming?
Best iPhone apps this week