Thanks LG – now I want all speakers to come with Levitation Stations
Prepare to want one of these mesmerising magnetic marvels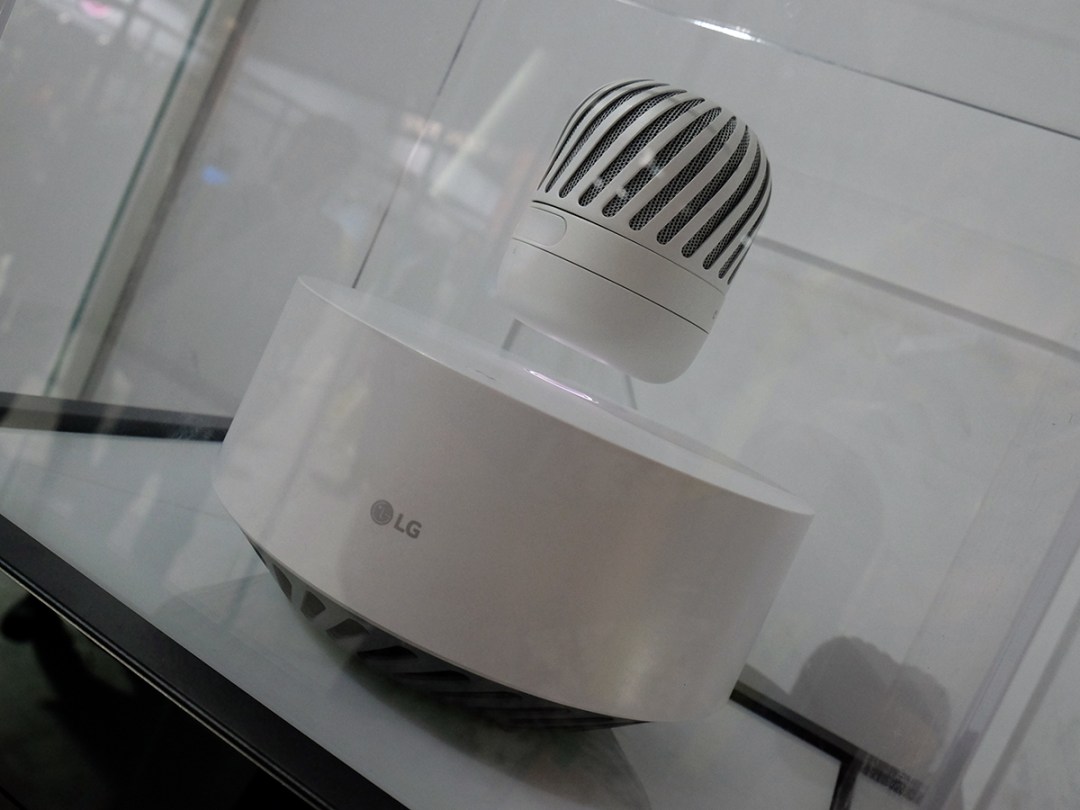 There's cable-free, and then there's gravity-free. LG's bonkers PJ9 Bluetooth speaker is the latter.
With some very clever use of electromagnets, the PJ9 suspends its omnidirectional speaker in the air, levitating a few centimetres above its base station – or Levitation Station, as LG calls it.
It then calmly rotates, pumping out tunes, while you watch on in astonishment. I got the chance to check it out at CES – and now I want one.
Badly.
NOW PLAYING: MODEST MOUSE – FLOAT ON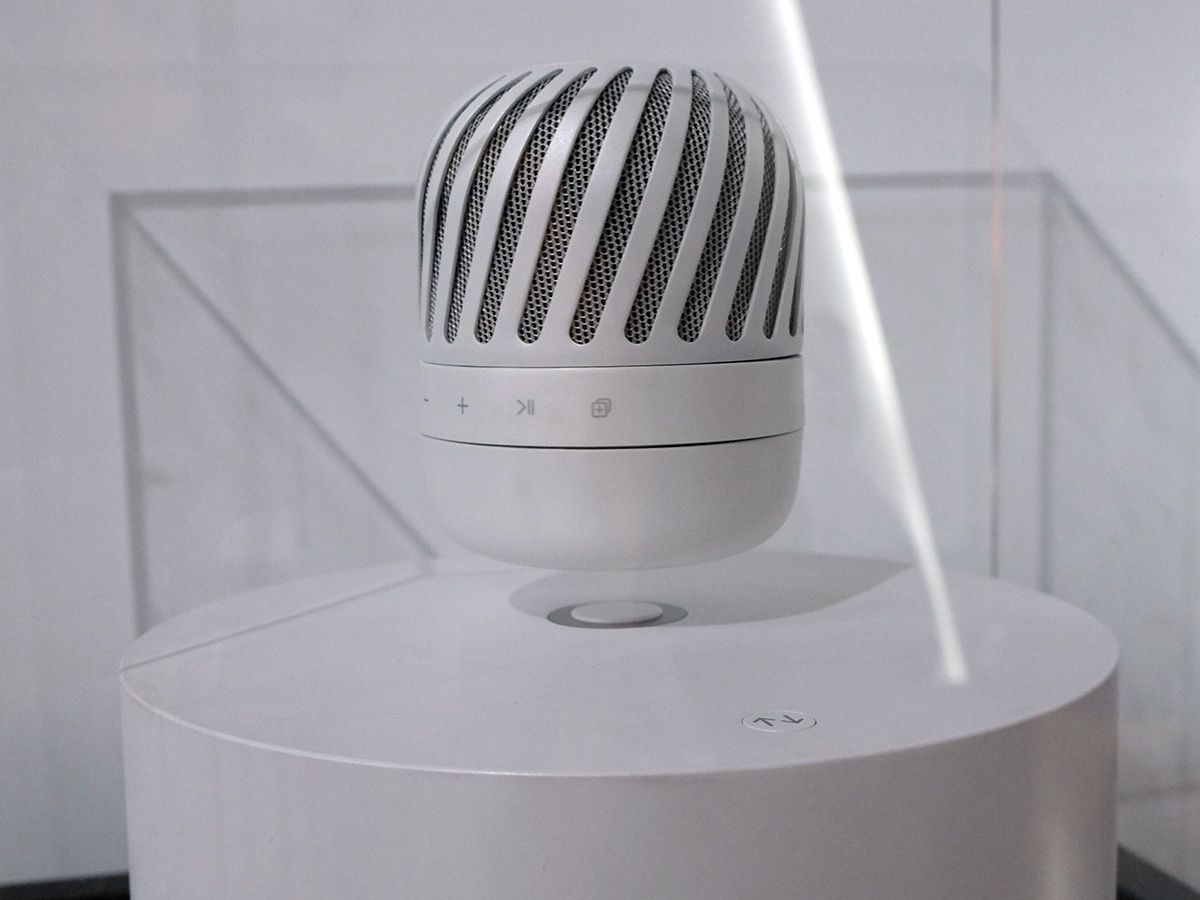 The floating speaker's omnidirectional driver makes sure your music sounds the same as it rotates in place, and there's a separate subwoofer in the base unit to add a healthy dose of low-end rumble into the mix.
You'll be able to hook up two Bluetooth-enabled phones, tablets, laptops or other gadgets, and get ten hours of playback before the portable speaker runs out of battery.
There's no wireless charging wizardry going on behind the scenes, but the floating speaker does have a second party trick for when it's running low on juice. It gradually lowers itself down onto the Levitation Station to charge automatically, without interrupting your banging tunes.
LG has protected the portable speaker from the elements with IPx7 weather resistance, so you'll be able to take it outside when you want to listen away from the floating magic that is the Levitation Station.
UP NEXT: Lenny Kravitz – Fly Away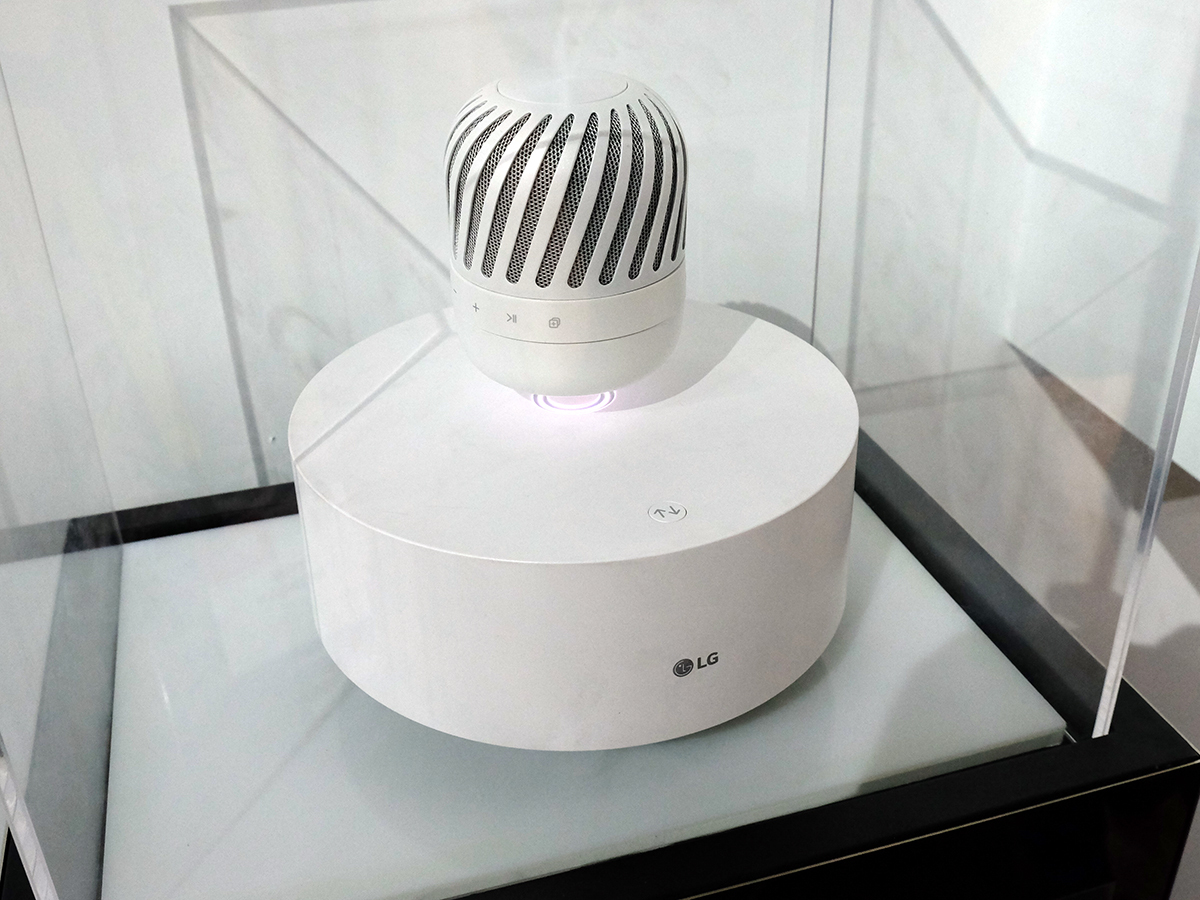 How does it sound, though? Pretty good, from what I heard at LG's CES booth.
Now this wasn't exactly an ideal listening environment, admittedly, and I can't say for sure what the subwoofer in the Levitation Station adds to the mix (it was behind glass), but the floating speaker was still able to put in a decent performance by itself.
It's not the first levitating speaker we've seen, but previous efforts have been more like art installations than something you'd actually have in your home. LG's subtle white styling and smooth, pebble-like design should help the PJ9 slot right in to your living room or bedroom.
LG hasn't set a price or release date for the PJ9 yet, but I'm already looking at my non-floating speakers in disgust. Hopefully it'll arrive in the first half of 2017.