Stuff.tv's top 5 fitness gadget deals
So you might have heard about a bunch of crazy cats running some 26 odd miles tomorrow in the London Marathon and most of them in the name of charity.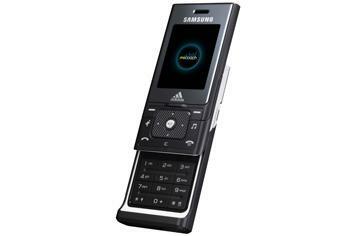 So you might have heard about a bunch of crazy cats running some 26 odd miles tomorrow in the London Marathon and most of them in the name of charity. While we here at Stuff Towers take our hats off to them, we'll be sitting in a beer garden enjoying the sunshine thank you very much. If like us you're not quite ready to take on such a mammoth task, but have the summer on your mind, we've dug out the best gadget deals to help get you started on that beach bod.
1. Garmin Forerunner 205 GPS personal training device – £98.34
Slap this handy gadget to your wrist to keep up to date on how all your training is going. Just a quick glance at the face will give you deets on your speed, distance, pace and calories burned so you can see how many Mars Bars you've worked off. Its GPS capabilities mean you can plan routes, and its workout functionality allows you to set goals and put yourself up against your previous times. Once you're back home and recovered, link the Forerunner up to your PC and the included software will store your stats and give you a post workout analysis. Who needs the gym?
Shop: Amazon
You can also get a bit of a training boost through your phone. Samsung and Adidas tag-teamed up on the MiCoach phone last year and it still gives the Nike+ range a run for its money. With a foot pod and heart rate monitor you can get the information you need on how your run is going, as well as get customised running plans depending on your data. These can last over six months, but the MiCoach keeps  you motivated with voice feedback and the ability to sort your music to suit different tempo workouts. It's not a bad phone either – it got the thumbs up in our review.
Shop: Play.com
If the idea of running and gym workouts sounds all too energetic for you, you can still get yourself toned by walking up a sweat. A new game coming in June for the Nintendo DS comes bundled with a pedometer peripheral for you to use. Simply pop it in your pocket or bag, and it will count all the steps you do during the day. Your target starts at 3,000 steps, but you can up it to give yourself a challenge with mini-games aimed at helping you hit your goal. Transfer your stats via infrared to the DS, and compare your rankings with walkers worldwide. Simple.
Shop: Blockbuster
Raining outside? Don't let the great British weather stop you getting fit and get active indoors instead. Now get your mind out of the gutters, we're talking about the new Jog for Nintendo Wii. Much more fun that counting crunches, the Jog lets you control your game character with your body so when you take a step,  so do they, plus it counts the steps you make as well. Best thing is, this handy gadget works with loads of games you probably already have, including Resident Evil 4, Lego Indiana Jones and Call of Duty 3.
Shop: Firebox
The Nike+ system runs similarly to the MiCoach but through your iPod touch or Nano instead of a phone. Because of this, it's a popular one for iPod owners, but can work out a little pricey for newbies. You fork out for the sensor and receiver, and officially the £65 Moire+ trainers as well, however there are ways to get the sensor fitted into your favourite running shoes instead but we didn't tell you that.
Once you're all set up, you choose a workout and a "Powersong" to keep you going when you want to crash and burn. Voice feedback is also there to give you that push when you need it, and of course all your tunes as well. Once you're all showered, and smelling fresher, you sync your stats to the Nike+ site via iTunes to keep an eye on how you're getting on. Check out what we thought in our review. Here's to the summer…
Shop: Littlewoods