Stuff's Office Cat diary – 18/10/12
Trampoline bridges, walking wheelchairs and Sky 4K - Office Cat has all the things that are good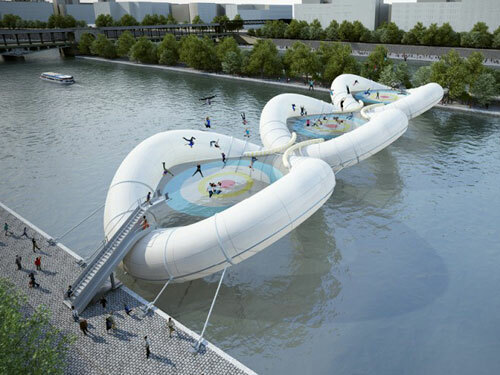 Halloween – 13 Trick or Treats
£Free Google Play
Tick off the days counting down to All Hallows' Eve in style with this countdown app which serves up a free game every day till October 31st. With each game vetted for quality and a slew of creepy sound effects and animations, it's ideal for ghoul lovers and app conisseurs alike.
myPlayerPro
£2.99 Google Play
Would you say no to over 60 live channels of telly (including UK Freeview), a fully integrated EPG, customisable streams and a floating player feature which lets you browse while catching up with the Great British Bake Off? We didn't think so.
Wild Blood
£4.99 Google Play
King Arthur's gone a bit mad and now thinks that Sir Lancelot (that would be you), is making a move on his wife. Naturally, his evil sister convinces him to open a portal to hell in his jealous rage, releasing a flood of demons only you can vanquish with your mighty blade/axe/longbow. Talk about women trouble…
Grafetee
£Free Google Play
Grafetee aims to enlighten your mind by providing location-based content from Wikipedia, Yelp, Foursquare and Instagram, allowing you to bookmark real world locations before sharing your own messages with others. It's like bookmarking a snazzy website except, you know, IRL.
Zombie Frontier
£Free Google Play
Warm up for Halloween by pitting your trigger finger against hordes of rotting undead in this bullet-spraying shooter. With plenty of weapon upgrades and different classes of zombie to slaughter, you'll be ready for the inevitable apocalypse in no time.
Mac games added to GOG download store
New Samsung Chromebook debuted
The beer can keyboard – we'll drink to that