Stuff Office Cat's Diary – 11/04/13
Android on the cheap, PayPal on your telly and a child-friendly living room PC grace today's news round-up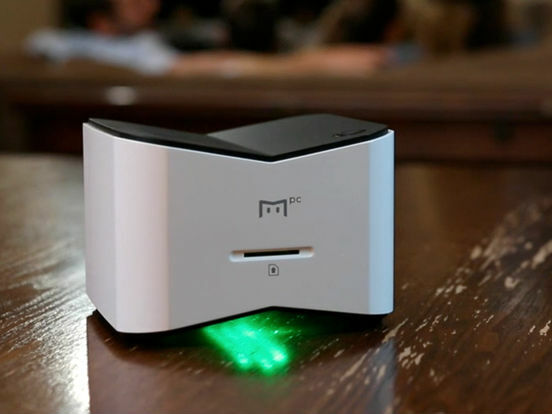 Huawei G510 hits UK shelves tomorrow
Huawei's 4.5in G510 with 1.2 GHz innards, 5MP camera and 1700mAh might not get your spec-loving heart racing – but it's still not a bad deal for £130. It'll be out on Vodafone tomorrow for anyone looking for a cheap and easy foray into the green Android camp.
LG's Smart TV platform has just welcomed PayPal, making it even easier for users to snap up apps and games and shows on LG's shiny big screens. Office Cat looks forward to being able to order pizza from his telly, without even having to make the effort of reaching for the phone.
Source: LG
MiiPC smashes Kickstarter target
MiiPC is an Android-based multi-user living room PC whose accompanying app makes it easy to control what little Timmy gets up to in his spare time. It's annihilated its US$50,000 Kickstarter goal by reaching US$132,537, and is celebrating with stretch goals offering the mini-PC in pink and black finishes. Office Cat is glad to see that parents are paying some thought to raising their kittens responsibly.
Google has joined a San Francisco startup company which is looking to kill patent trolls – companies that buy patents but don't further develop them. Here's hoping the new crusade will un-stifle innovation.
Source: BGR
Follow Stuff Office Cat on Twitter (@StuffOfficeCat)
See more from Stuff Office Cat
Apple flexible displays incoming
Netatmo Urban Weather Station launches in the UK
Microsoft to take the fight to Apple and Google with a 7in Surface tablet?