Stuff Gadget Awards 2012 – Video Gadget of the Year winner
Not everything involving Alan Sugar is full of deluded, self-obsessed twonks. Not if our video gadget award winner has its say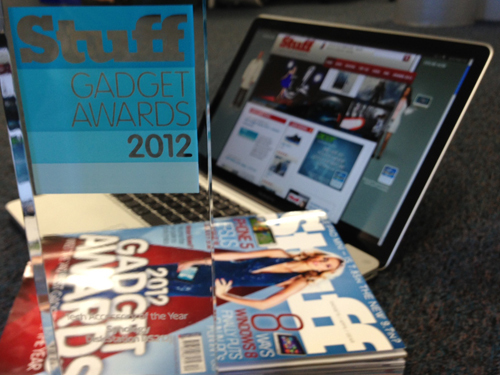 Humax DTR-T1000
from £280, youview.com
Not everything involving Alan Sugar is full of deluded, self-obsessed twonks. Take Humax's DTR-T1000, for example. It contains the bearded business Boglin's YouView tech – a subscription-free TV service that combines traditional broadcast channels with on-demand telly from the Beeb, ITV, Channel 4 and Channel 5 in one box. Scroll to something you've missed and an icon indicates whether it's available on catch-up; hit play and away you go. There's also the option to pay for Now TV (for Sky Movies) and BT Vision (for Sky Sports), making it the perfect mix 'n' match telly box for those unwilling to sell their souls to Murdoch or Branson. Freeview – you're fired. Read review
Runners-up…
Sony NSZ-GS7
Sony's Google TV box shows promise but it needs more apps.
Samsung STB-E7500
With its smart TV capabilities this Samsung PVR only just misses out.
Sony BDV-N590
It might look like a PS3 but this 5.1 sound system isn't playing games.
Panasonic DMP-BDT320
One of the best Blu-ray players available – and these days, you can get it for an absolute steal.
Apple TV
Apple's finally added 1080p streaming to its teeny-tiny box of video tricks.
Sky+ HD
Now available with 2TB of space to cram full of recordings from the best channel line-up around.
Virgin Media TiVo
Last year's winner now has Spotify and is still a great Sky alternative.