Stuff Awards 2012 – Home Gadget of the Year shortlist
We've whittled down the year's finest home gadgetry to this little lot – the tech transforming your flat into a paradise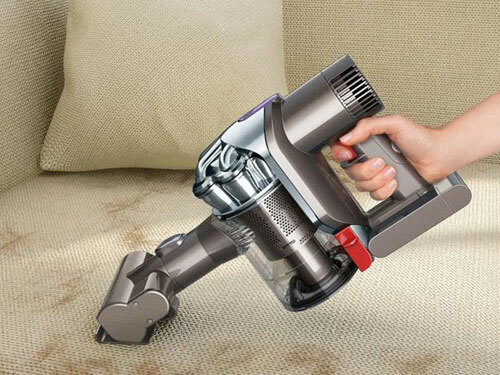 Home technology: the gadgets that make our homes cleaner, our cooking better and our feet all the more toasty on a cold autumn night. With the Stuff Gadget Awards rapidly approaching, here's our shortlist of the year's finest domestic tech.

£280 dyson.co.uk
Dyson's latest handheld vacuum cleaner doesn't compromise in any way, boasting a whole heap of sucking power alongside a 20-minute run time and a motorised floor tool that basically lets you vacuum with the power of a "proper" upright cleaner.
Dyson Digital Slim DC44 Animal

£420 amazon.com
If the idea of actually spending time cleaning your home horrifies you, the Roomba is the robot for you. It roams your rooms vacuuming up dirt while intelligently avoiding cleaning the same area twice or falling down the stairs.

From £150 britishgas.co.uk
Control your home's central heating from anywhere using a smartphone app and a simple box hooked up to your boiler – or set up an automatic schedule online if you know exactly when you're going to be at home.
iRobot Roomba 660

From £40 belkin.com
WeMo makes home automation simple by combining a switch that plugs into any electrical socket with a smartphone app: whatever device is plugged into that socket can then be turned on or off remotely. There's also a motion detector-equipped version which'll turn on a lamp or other device when you move within three metres.
saITsbAQE&pcrid=13685462694
Belkin WeMo
plid

">philips.co.uk
Co-developed with the Naked Chef himself, the HomeCooker takes a lot of the bother out of food preparation: it's essentially a saucepan that heats to a specified temperature and stirs food automatically, allowing you to whack something on and nip off for a beer and/or kip.
Philips Jamie Oliver HomeCooker
£1300 krups.co.uk
Pricey, yes – but one of these will ensure you never need endure the offensive hipness and facial hair of your local coffee shop again. It's a pro-quality device that grinds the beans, froths milk in-cup and cleans itself automatically. Bravissimo!
Check out the Stuff Gadget Awards 2012 – and don't forget to come back on November 1st, when we'll be announcing the winners!

Krups Barista EA9000