Sony's QX100 and QX10 Wi-Fi lenses turn your smartphone into a supercharged compact camera
Sony's latest accessories will inject your phone with photography steroids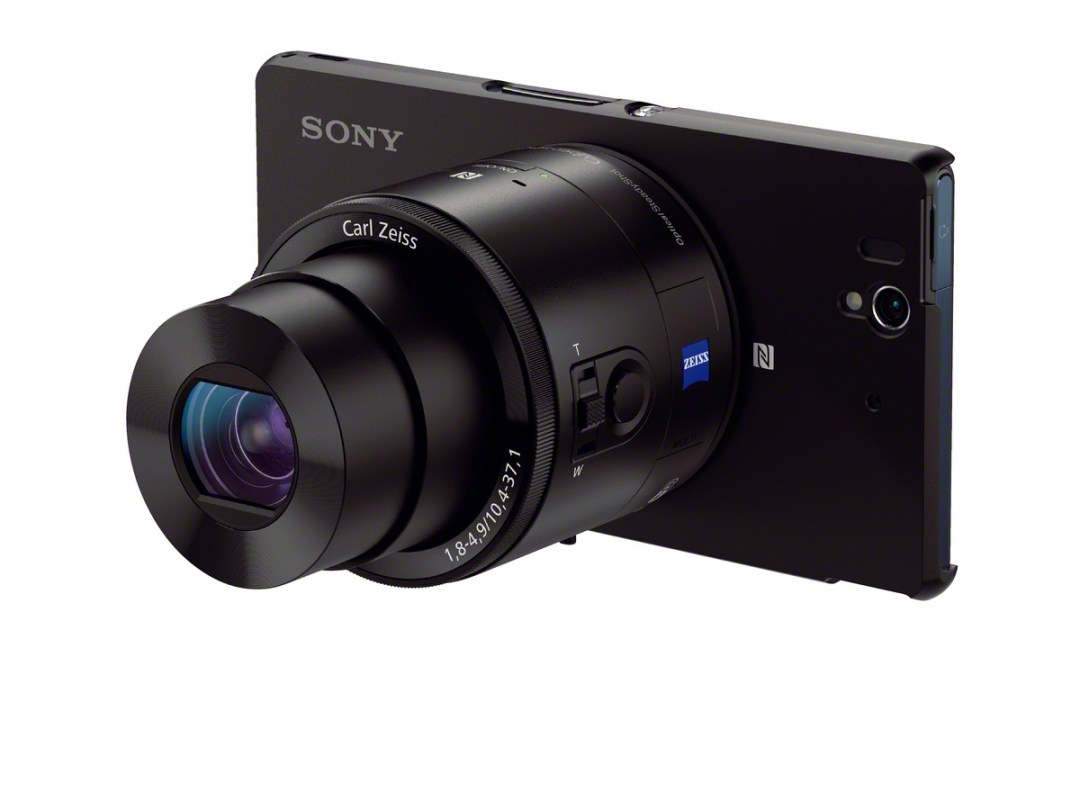 Just as rumoured, Sony has revealed two new accessories which will turbo charge your smartphone by converting it into an honest-to-goodness compact camera.
The QX100 and QX10 detachable lenses endow your iOS or Android smartphone with proper high-res sensors, optical zoom and manual controls, making them tiny portable cameras in their own right.
Both lenses will clip onto phones up to 75mm wide and 13mm thin, thanks to a snug-fitting attachment which will keep them in place.
The lenses connect via Wi-Fi and are controlled by Sony's free PlayMemories app, which means that you can use your phone as a remote viewfinder and shutter if you want to get creative. Or spy on the person who's been eating your biscuits at lunch.
Both lenses also feature NFC for hassle-free pairing with suitable smartphones, rechargeable (and replaceable) batteries and microSD slots for their own internal storage. The Xperia Z cases pictured are sold separately, but the included attachment seemed more than solid enough during our hands-on time.
QX100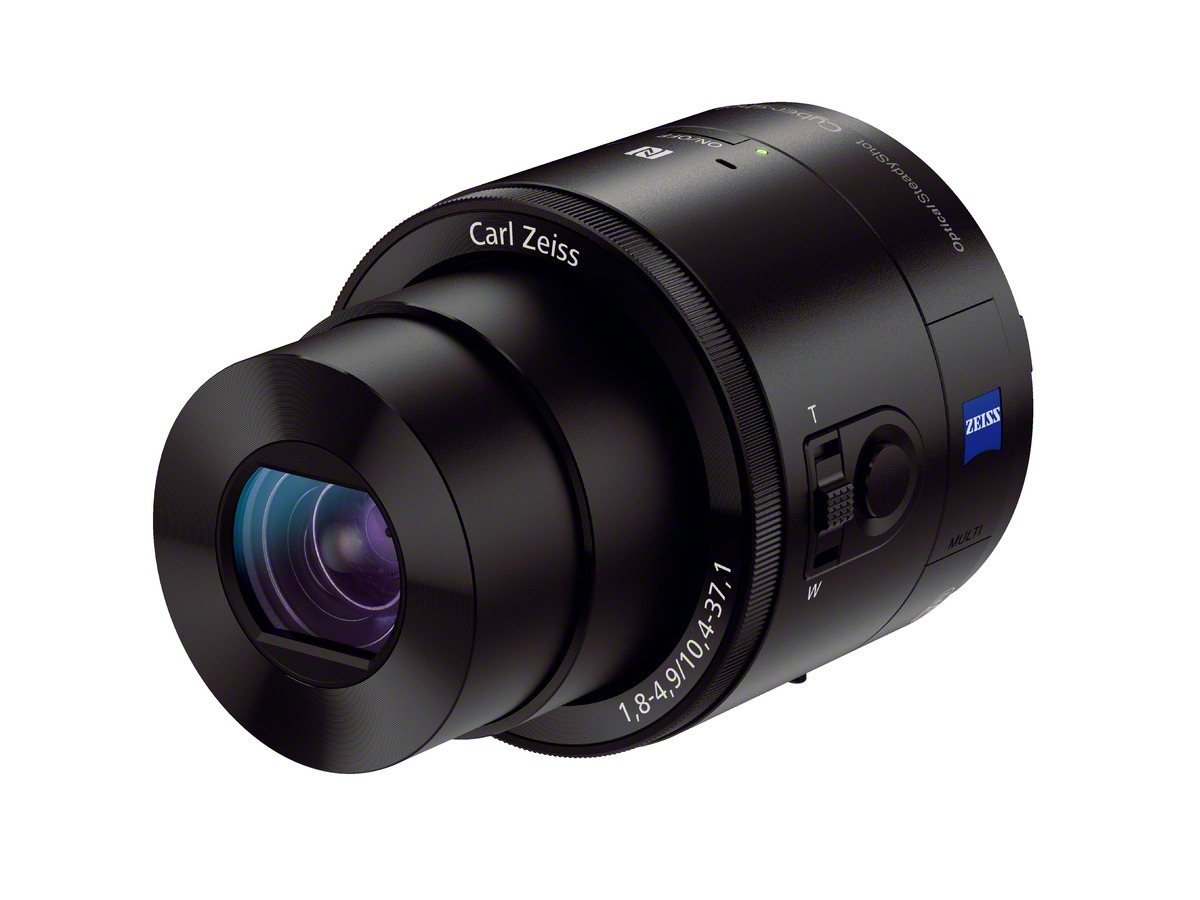 The QX100 features the same 1.0-inch 20.1MP CMOS sensor found in the excellent RX100M2 (which is worth £600), giving it formidable imaging smarts and low-light performance that your smartphone could only previously dream of. It's also got a 3.6x optical zoom and a control ring for manual zoom and focus adjustment.
QX10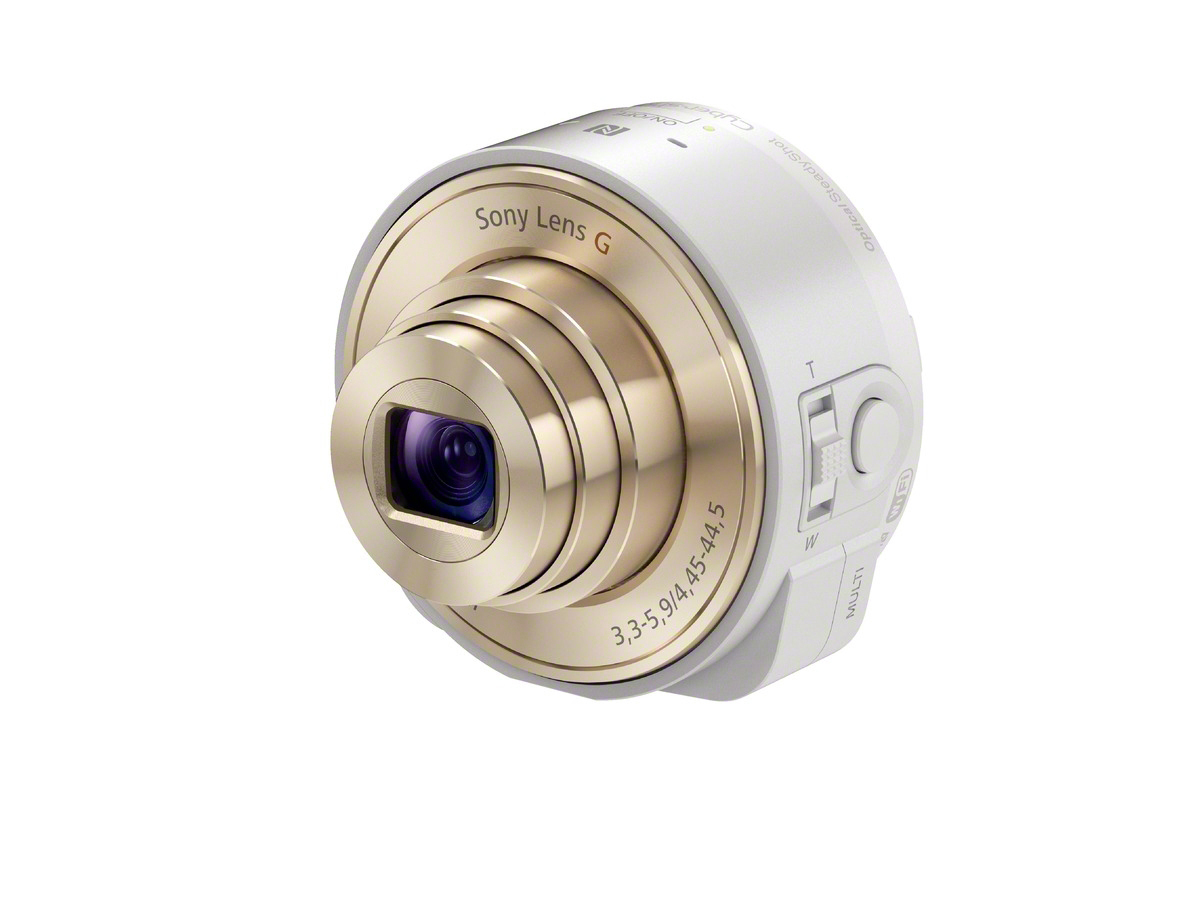 The QX10 packs in an 18.2MP CMOS sensor with a hefty 10x optical zoom and features the same Optical SteadyShot tech as its WX100 brother to reduce blur from camera shake. It also comes in white as well as black, making it a neat partner for those you you sporting a sleek and sexy white Xperia Z. Or the new Xperia Z1 for that matter.
Pricing and availability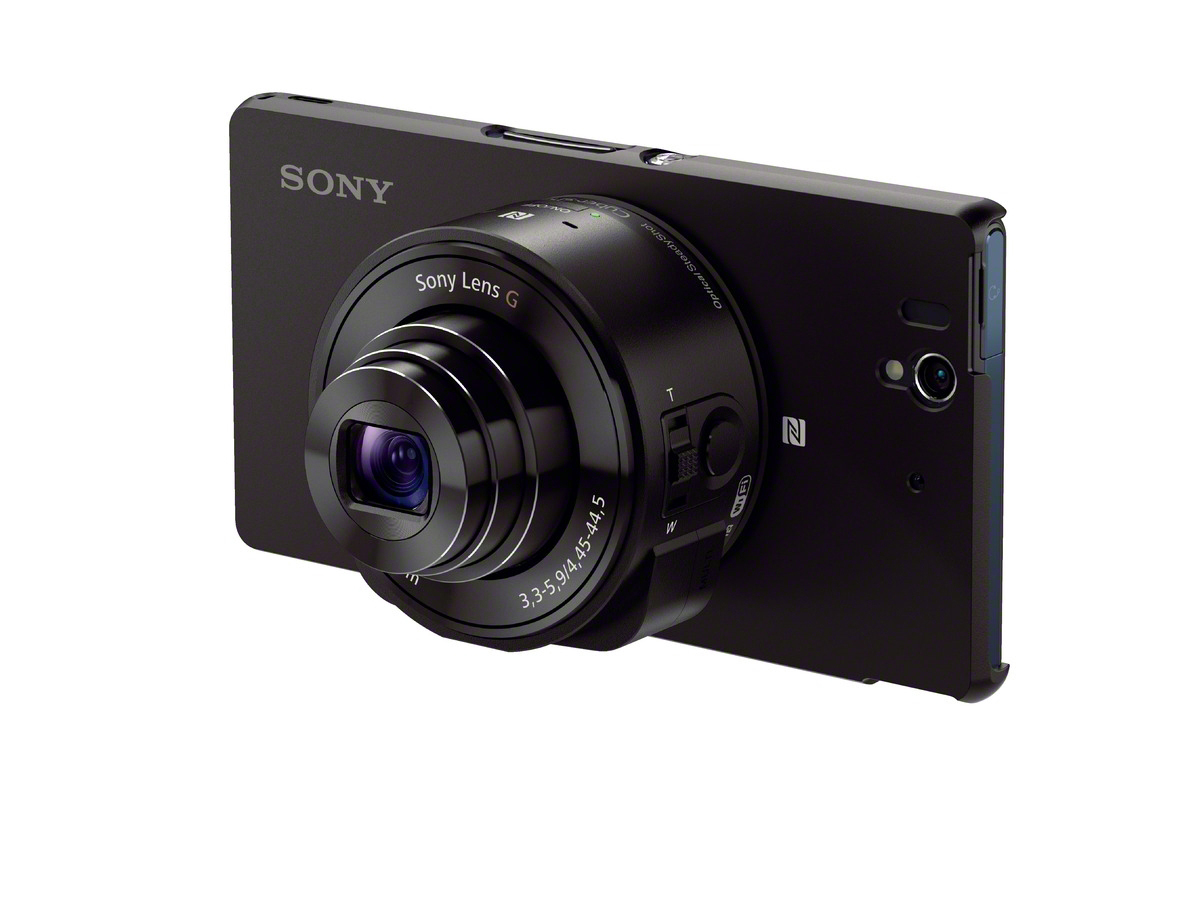 The QX100 will set you back £400 while the QX10 will be a lot easier on your wallet at £180. Both will be available for you to snap up from the end of September. As soon as we manage to take any photos with eitherm you'll be first to know.